Xpace Cultural Centre (303 Lansdowne Ave #2) is a groundbreaking artist-run centre for innovative installations, films and other works. We love that they're dedicated to providing emerging student artists and designers with the opportunity to showcase their work in a professional setting. We asked Xpace Director, Emily Gove, to give us a glimpse into her day-to-day.
SDTC: What was your career trajectory to get to where you're at now?
EG: While completing my MFA in studio art, it became more and more apparent that making art accessible, both intellectually and financially, was a huge priority for me. After graduation, I started working first in museum education, primarily working with children and youth, then with community engagement and public programs, again within a museum context. Through those roles, I developed useful administrative skills, like budgeting, managing databases, writing grants and reports – but I also expanded my own creative practice and knowledge. Xpace has been a great fit for me in that I am able to use the admin skills that I've developed (I actually love making spreadsheets) combined with education through our workshop program, programming and mentorship.
It's challenging to maintain an art practice while also working full time, but I've also come to realize that I'm most happy while doing a combination of both, even if that means sometimes putting my art practice on hold.
Can you walk us through a typical workday?
A typical workday for me can mean lots of different things – generally I start with some administrative work (e.g., processing payroll, tracking our budget) and answering e-mails. From there, I could be working on a grant application, meeting with artists/designers about future projects, helping with exhibition installation, editing exhibition essays, or brainstorming with my colleagues for future workshops and events. I'm very fortunate to be working with two smart, skilled Programming Coordinators – Geneviève Wallen and Cameron Lee – and we work fairly collaboratively on many projects, both with each other and with artists, designers and curators. After the workday, we often will try to attend talks and openings in the city, so our days can be long sometimes, but worthwhile.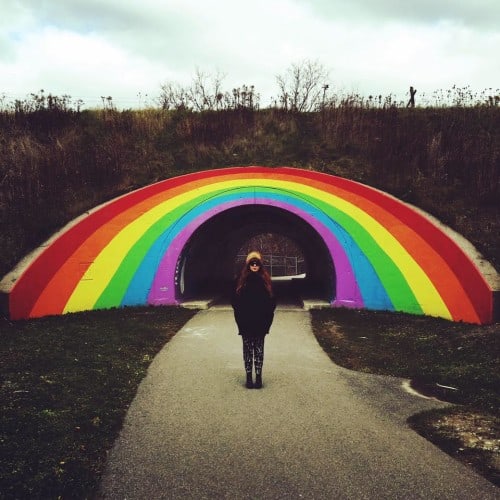 What are some of the challenges you face as Director of Xpace?
We are really fortunate at Xpace. As a small not-for-profit with a supportive board, we're able to address issues relevant to emerging artists and students, like representation and financial accessibility, among others, directly, without a lot of bureaucracy to navigate. We try to cultivate a welcoming, open and anti-oppressive space, which I guess I would describe more as necessary work than as a challenge, but it requires consistent checking of our own privilege and awareness of who we are making and holding space for, research and consultation with our community, and a lot of listening.
How would you describe the art scene in Toronto in 2016? What changes would you like to see happen?
It's an exciting time to be working in Toronto right now – there are a lot of palpable shifts going on for both cultural workers and artists and conversations regarding the distribution of privilege and power within our community, and whose voices are heard and acknowledged most often. I'm looking forward to the necessary changes that these conversations will lead to.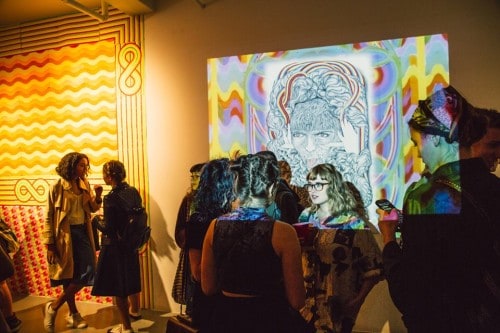 What was the best piece of advice given to you in relation to career/life?
To value my own labour (both physical and emotional). We talk a lot in our space about working for free, which is super prevalent in the art world (we've all probably done work for the 'exposure' before). At Xpace, we pay everyone that works with us (whether as an exhibiting artist, poster designer, etc.). But not every space has the resources to do that. Working for free can be great when it's for a cause you believe in, to help out your friends and community, or the exchange feels fair to you – but it's important to weigh the pros and cons of each opportunity. It's okay to give yourself permission to say no to something if the compensation, which may not necessarily be financial, doesn't feel like enough for the work you're putting in.
Any tips for other young women starting out in this field?
The working culture of the arts often romanticizes burnout, in that you're expected to work long hours, often for not much (or no) compensation. There's a pressure to say yes to every opportunity that comes your way, and attend every opening and event that you physically can in the name of networking. I don't want to say that you should never do those things, and long hours can be unavoidable when you're working on events and other programs, but it's also important to take time for your mental and physical health – sometimes you just need to watch Netflix and hang out with your cat, and it's okay to give yourself permission to do that when you need it!