Lesley Pocklington is the creator of Swell Made Co. Lesley worked as an Art Director and Designer but had always dreamed of creating elegant stationery and paper goods. Inspired by her love for design, type and urban life, she started her business which offers fine paper goods that make a statement.
She continues to freelance with select clients while running Swell Made Co., and keeping up with her little family of four. We found out how she does it.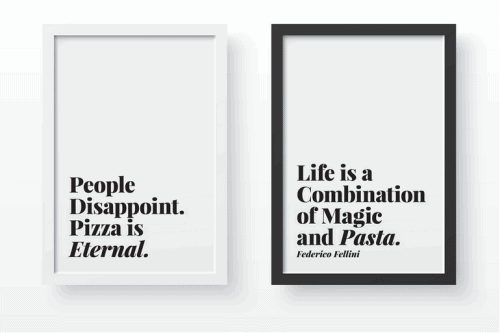 How was Swell Made Co. born?
I've been a designer/art director for over 10 years, but got a taste of the freelance life about half way through and haven't looked back since. I graduated with a BDes with business. A perfect marriage, because it's me. Sensitive artsy type with a keen sense of style/design and an entrepreneurial spirit. I worked with various agencies and companies over the years. Big brands and small ones, all across Canada. Over time, I got bored with corporate work and tired of the grind. Typical story!
While freelancing, I made a lot of connections and turned it into a career before running a business. This made the transition much easier. By the time I started Swell Made Co., I was disciplined enough to work on my own, had gone through a body of work (good and bad), gained confidence and had a way of paying the bills while things got off the ground (still there). That said, I was a bit naive about the whole thing, but it worked out well. If I knew how much hustle it would be, I might have been too afraid.
After my first child was born, I committed to only working freelance for the flexibility. After my second was born, I felt even more tapped for time, and decided I was done with just working. I needed something of my own that I was passionate about. Finally, there was a point where I wasn't in a haze (getting proper sleep) and it just felt right. I dove in. Fleshed out my work, cultivated my style and passions of simple design, typography and paper and started creating.
I still work as a freelance designer for select clients, but that's key. Where I would have said yes a lot in the past, I now take liberty in saying no and only work with clients that contribute to continually improving my ideas and style. It's brought on a whole new perspective and has allowed me to focus.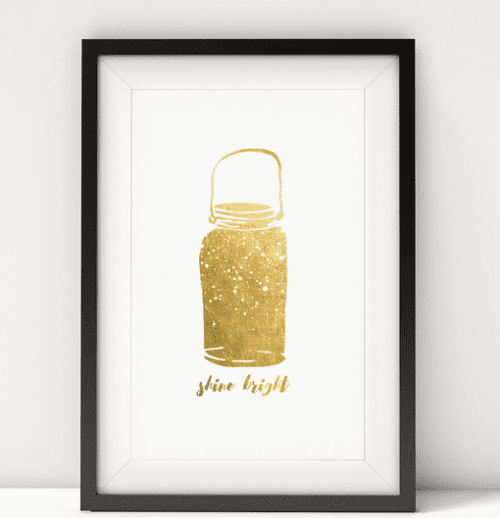 What are 3 tips you have for balancing a biz with small children?
Get Help – If you really want to make a go of things, get help. Trying to work during nap times and at night, might cut it for a while, but eventually you'll burn out. Your kid won't nap anymore and you'll go bat shit crazy. Take the time to find trusted help (it takes a long time in my experience) and carve out serious work time to get it done. Even if it's just a few hours, you can solely dedicate your time for work. The rest of your day can be actually enjoyed with the your little one(s). If you need that time to take a break for yourself, do it. Seriously.
Stay True to Yourself – We all have some kind of mom guilt. Drop it. If you have ambitions and desires, don't put your life on hold. Juggling is your new reality and you need to do what makes you happy. As a result, you'll be more fulfilled and a better mom. You had a life before you were a mom, so make an effort to preserve it, or tap into something new. It sets an example for your children. If they see you doing what you love (work or pleasure), they'll respect you as a person other than mom. It teaches everyone in your family to have autonomy, independence and respect for individual choices. If you're not going back to work, that's cool. Just have an outlet that provides time for you, to be you.
Keep it Real – Things will never be perfect or balanced and that's okay. There are so many moving parts in your life now. Think tiny limbs and tossed toys. Some things just have to give. It might not be forever, but you have to adapt your expectations of yourself and others and keep it real. Just do the best you can and prioritize what really matters at this time in your life. This can be applied to a business too. It takes time to grow. Adapt and change.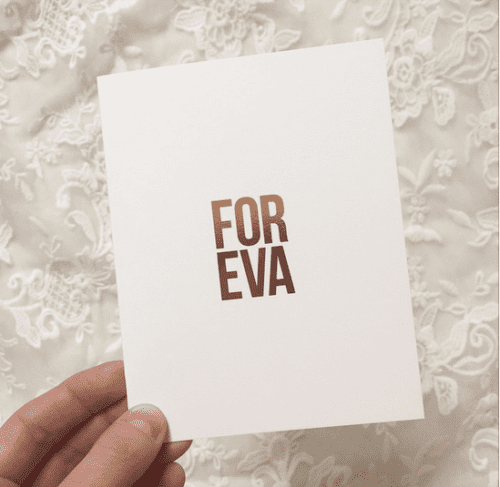 You use a lot of gold in your pieces. Why?
This is the hardest question! It started with a few prints because the gold finish provided the statement I was looking for, and it morphed into the brand (so far). I am definitely not the type that's dripping in gold, trust me. I do appreciate a little touch of gold though, and that's exactly what these prints and cards are. A bit of cheeky "panache" to add to your gallery wall. Or, to express whatever you have to say as simply as possible. It's the clash of saying something like BOOYAH in gold that makes Swell Made Co. unique. I'm currently expanding the prints into black ink, and testing out screen printing, but people are loving the gold so far.
What inspired you to do the Subway Glam prints?
I was waiting at Wellesley stop on a commute home and I took a photo of the "Lesley" portion of the subway tiles. This was 7 years ago and it's still the wallpaper on my phone. I had been staring at this image for years and it would keep creeping into my mind. How can I use this awesomely classic type (Toronto Subway font) in a way where everyone can enjoy it? I came up with all kinds of ideas and let them sit. For years. I rejected most of them, but I started creating my current collection last year. The simplicity, the font, the paper, the gold finish (design nerd alert). It made a statement. The subway never looked so good. It's relatable and a bit cheeky. We all have a stop that reminds of us of something. We all have a love/hate relationship with the subway. Why not put it in your home or office. King and Queen are my best sellers outside of Toronto, which I love.
What is on your love list?
Coffee and wine. Salvation in the morning to get me through the day. Salvation in the evening after a long day of juggling. I love Ontario wine.
Outdoors. Some kind of foray in nature to put my mind at ease. If I go too long without getting outdoors (hike, walk, swim at the beach, yoga) then I feel crazy. Music. Has to be playing most of the day. Feeling grumpy? It does wonders. Twizzlers. No explanation required!