Have you ever found yourself wanting to hit the town on a Friday night, only to learn that your crew is laying low? Enter GirlCrew. This new app (now available in Toronto) connects women who are hoping to expand their social circle. If you're looking to make some new friends but you're new to the city (or just short on time), this app is the perfect way to do so.
We chatted with GirlCrew co-founder and co-CEO, Pamela Newenham, about why she started the app and what's in store for Toronto's GirlCrew.
SDTC: First off, how does GirlCrew work?
PN: After signing up, a member joins the group for their city (e.g., Toronto). There, they can see what events are happening, read posts and comments from other members, write posts themselves and create events. They can also join topic groups such as careers, dating advice, bloggers, travel or entrepreneurs. In the topic groups, members share tips, advice and knowledge on everything from getting a new job to finding a good restaurant for a first date.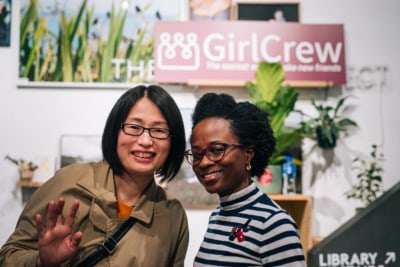 What did you do prior to GirlCrew?
I studied law at university before completing a master's degree in Journalism. I began my career as a general news reporter but covered a lot of legal/court stories. It got depressing after a while as there are never really any positive stories in the courts.
When I made the move to business reporting, I wanted to write about more positive things, so I focused on technology, start-ups, innovation and entrepreneurship. Interviewing entrepreneurs every day made me realize I wanted to get into business. GirlCrew was the perfect opportunity to do so.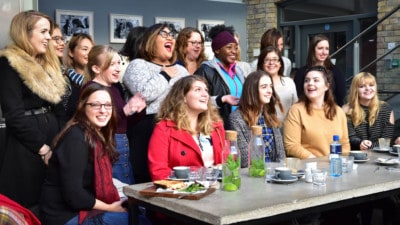 Walk us through a typical day in your life, from getting up until going to bed.
I don't have a typical work day. I could be doing anything from recruiting to media interviews; meeting investors to compiling analytics or accounts. I get up between 6.30 a.m. and 7 a.m. every day, and the first thing I do is check if there are any new sign-ups awaiting verification. I then check Slack, as my co-founders Elva and Aine are in a time zone ahead of me, and I make sure there is nothing urgently requiring my attention. I attend lots of networking events in the evenings, so don't tend to get home until late. For example, this week I am attending a Q&A event with a venture capital firm and a talk on raising investment.
Why is now the right time for a women-only social network?
Given the current climate around #Me Too, women's stories are being broadcast more and more. But there's still a way to go. These campaigns haven't yet given a voice to everyone. It's clear there is a need for spaces for women to support one another. It's about creating room for one another, a network that uplifts the good rather than amplifying the negative.
There has been a shift in dynamics in women-only spaces. Perhaps people feel less likely to be judged by their peers. Or maybe it's because they simply feel they are being heard. There's a chance for people to air their frustrations, to recognize that others face similar struggles, and to solve problems together.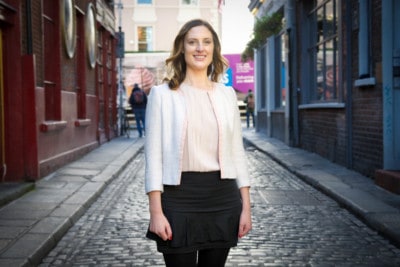 What are you hearing from GirlCrew users?
Launch GirlCrew in more cities! We have demand for GirlCrew everywhere and a wait list of more than 100 cities worldwide. Often someone is moving to a new city and contacts us, asking us to launch GirlCrew there so they can make friends when they arrive.
What were the biggest challenges you faced in getting GirlCrew off the ground?
None of us know how to code, and we had no experience in hiring or managing software engineers. We initially outsourced the development of our app, which was a big mistake.
Thankfully we got an amazing technical advisor on board who was able to guide us through everything. We had to start over from scratch, but we did it, and we brought development in-house. Without our tech advisor, we wouldn't have known if the developers we were interviewing were bluffing/making things up, and we might have made some more costly decisions.
What is in store for GirlCrew users in Toronto?
We hope to continue growing our member numbers in Toronto, as the more members we have, the more events take place, and the more friendships develop. After all, real friendship happens in person. We want to have regular newbie nights for new members and book club events, as they are popular in cities all over.
What do you love most about this platform?
It is really easy to make new friends. I travel a bit for work, and it is nice being able to meet new people and make friends in various cities. I don't have to be stuck in a hotel room by myself. Any member can post an event in GirlCrew, and sometimes events are arranged really spontaneously and last minute.
GirlCrew is a free social networking app for women to make new friends. The app is available on iOS and Android, and there is also a desktop version. Get it here.