This holiday season, we want you to experience JOY. So we've partnered with 10 companies and organizations that we love, to offer you a chance to win some amazing prizes.
Memorable experiences, delicious food, beautiful gifts that make us smile and feel good—everything in our #HolidayJoy contest brings us tremendous joy, and we think these gifts will bring you joy too.
If you enter a lot of our contests, then you probably know that usually we have one big winner, but this year we're spreading the joy and sharing the love by doing 10 days of giveaways, to allow 10 people to win something special. (Your chances of winning just increased x 10.)
Every day from Dec 2 – 11, we will be hosting a giveaway on our social media channels. Check back here each day, or head to Shedoethecity's Twitter, Facebook, and/or Instagram, to find out what is being given away, and how you can enter.
We're not going to tell you when each prize is going to drop, as we want some element of surprise, but we will share with you what we'll be giving away. Enter to win the thing you want most, or enter for a chance to win all of them! 10 lucky winners will be notified on December 20th by 4PM EST.
The first #HolidayJoy giveaway will go live TOMORROW on Dec 2. Until then – see all the goodies you could win. We wish you luck, but more than that, we wish you joy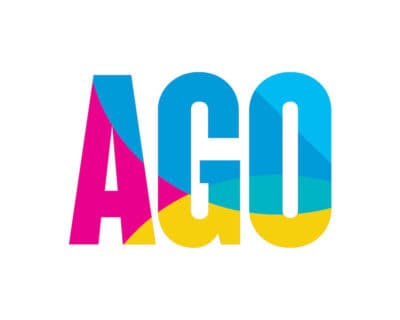 shopAGO
Gift artfully with shopAGO! Explore unique treasures for the art lovers in your life including art supplies, beautiful art books, imaginative toys, jewellery, kitchenware, posters, prints & more. We've partnered with them to offer a very special gift for our #HolidayJoy giveaway.
The shopAGO #HolidayJoy winner will receive a $50 gift card and two 9×12 prints from Tacit collective: "Abstract" by Julienne Mpoko and "Orange Dress" by Rachel Joanis (who happens to be the talented artist who helped us with Shedoesthecity's recent redesign).
Tacit's mission is to amplify female creatives in a way that is approachable to the emerging art collector. Tacit provides artists with the resources to access an engaged audience in an effort to stimulate an enhanced appreciation for female-made art. We love this initiative and think that the Tacit collective at shopAGO makes it even easier to gift artfully.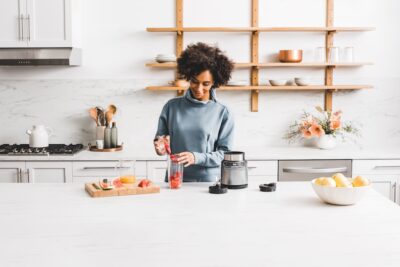 Ninja Canada
This past fall, we were lucky to get to test out The Ninja® Nutri-Blender Pro with Auto-iQ®. We loved it so much that we knew we wanted to include it in our Holiday Joy contest, because making delicious and healthy food brings so much joy. The Ninja® Nutri-Blender Pro with Auto-iQ® features a powerful 1000-peak-watt motor to pulverize tough ingredients. 2 preset Auto-iQ Programs combine unique pulsing, blending, and pausing patterns to take the guesswork out of blending. The Pro Extractor Blades® Assembly breaks down fruits, vegetables, and ice. If you win this, you'll also receive a recipe guide with all sorts of juices, smoothies, and yummy desserts. If self-care is something you want to work on in 2022, this is a wonderful tool to help you. See more cooking products from the Ninja Canada here.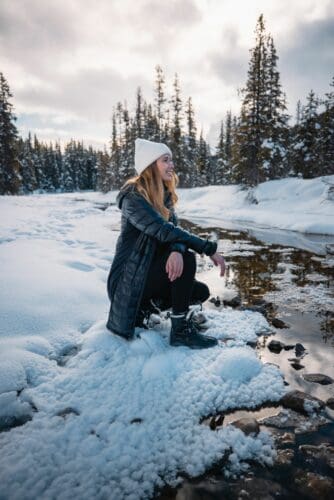 Baffin Yellowknife Boots
Baffin boots are made for Canadian winters! We love them because they keep our feet warm on the coldest days in January, but they also feel great and are a stylish winter boot.
Our lucky #HolidayJoy winner will receive a pair of the YELLOWKNIFE boots, made right here in Stoney Creek, Ontario. These winter boots come in both black and brown for women, and are Tundra Rated (or ready for experiences on snow-covered frozen terrain). Built tough with enduring leather uppers and premium rubber bases, and a fixed-fit multi-layer inner boot system—you'll be ready for all types of winter activities! And your toes will stay cozy and dry with the Waterproof Level: B-Tek™ Dry Waterproof Base.
Baffin's core focus is technically advanced, innovative footwear and high-performance apparel. If you want to get outside and embrace winter in all its beauty, these boots are your best bet. See Baffin's full collection of boots here.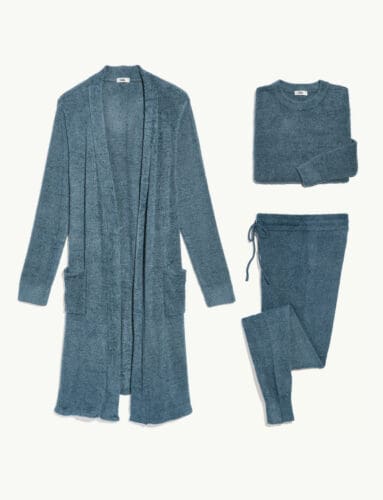 Knix Cozzzy Collection
We want to give you maximum comfort for this holiday season, so we partnered with Knix to offer you a chance to win their Cozzzy Collection, which includes a Crew Top, Track Pant, and Cardigan. We feel a little softer just looking at a picture of this collection. Wear as a set, or style independently—for whatever cozy mood you're in. Made with Knix's dreamy Cozzzy fabric, these relaxed fit and ultra-soft pieces are the new staple in casual style. Just looking at this collection has us thinking about slow days by the fire spent diving into new books or binge-watching our favourite series and films without worrying about where we have to be, or getting to bed on time. Sounds immensely joyous to us.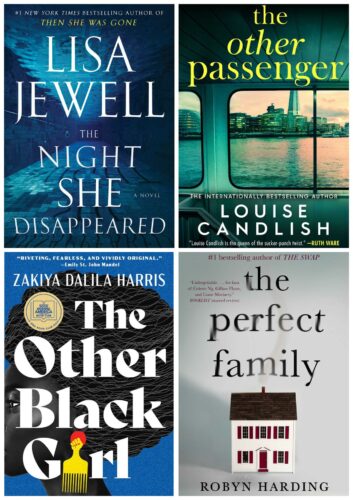 Thrillers For The Holidays From Simon & Schuster Canada
Our wish for you this holiday season is that you get time to rest and do things that bring you comfort and joy… like reading a bunch of bone-chilling thrillers from beneath your weighted blanket. Simon & Schuster Canada has pulled together the ultimate gift for lovers of this genre, or those of you who are simply searching for some enthralling page-turners. The set of four books includes The Other Black Girl by Zakiya Dalila Harris, The Perfect Family by Robyn Harding, The Other Passenger by Louise Candlish, and The Night She Disappeared by Lisa Jewell. Brew some tea, put on your reading socks (we know you have some), get cozy, and get ready to devour these great titles.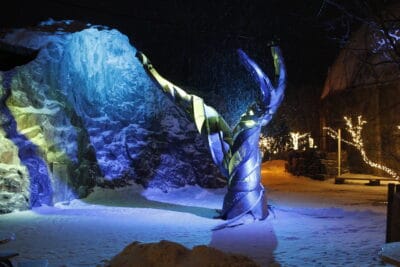 Snow Magic at Ontario Place
We want to send you to Snow Magic, an immersive and wonder-filled adventure inspired by fire, ice, and light! Presented by Drive-Thru Fun Co., and taking place at Ontario Place, pack the car with family and/or friends to experience this mesmerizing and illuminated art production featuring 17 themed and curated vibrant art installations, created by some of Canada's most acclaimed artists. This delightful winter wonderland will be brimming with larger-than-life mythical creatures, crystal caverns, and a forest of light that only dreams are made of. How fun does this sound? And the best part is that you get to take in all from the warmth of your car! Find out more.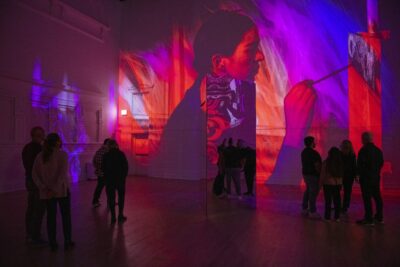 Tickets to Frida Immersive Dream or Immersive Klimt: Revolution from Lighthouse Immersive
We've partnered with Lighthouse Immersive, the leading experiential art producer in North America, to offer you tickets to either the hugely popular Immersive Klimt: Revolution, which is running now, or experience the upcoming new Frida Immersive Dream, which opens in Toronto on March 31st!
Following the recent success of Immersive Van Gogh and Immersive Klimt, Frida: Immersive Dream features some of the artist's best-known works brought to life by world-renowned master of digital art, Italy's Massimiliano Siccardi, who has worked with composer Luca Longobardi to create a powerful score to accompany the animated projections.
So, which immersive exhibit do you want to visit most? Go inside the height of the artistic revolution in Vienna to see Klimt? Or travel back to the first half of the 20th century to Mexico, to view the groundbreaking work of feminist icon Frida Kahlo? Tough choice. If you don't win, we encourage you to schedule a visit to both.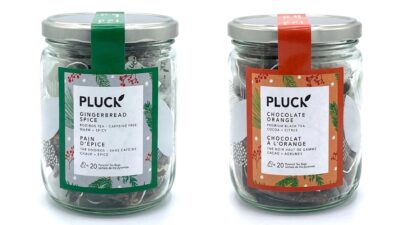 Pluck Tea Gift Card
Warm up this holiday season with an exquisite cup of tea! Jennifer Commins started Pluck Tea back in 2012 when she realized that tea had gotten pretty boring in Canada. She travelled the globe in search of premium leaves that were plucked from sustainable sources and challenged the status quo. We love the Pluck Tea story, and we also love the taste. Jennifer has taken great care to infuse Pluck Tea with local ingredients from Prince Edward County lavender, to cranberries from Nova Scotia, and grape skins from the Southbrook Vineyards in Niagara. We're delighted to offer our Holiday Joy winner with a $250 gift card to browse Pluck's extensive collection of teas, and choose a variety of flavours to enjoy. The Gingerbread Spice and Chocolate Orange are special holiday blends we adore. See all the teas here—you could even choose to send a loved one a Holiday Teagram!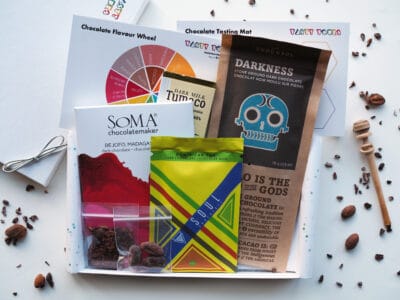 Tasty Tours Chocolate Tasting Kit
Tasty Tours, founded by Torontonian Audrey Ooi, has launched their Virtual Chocolate Tasting Kits just in time for the holiday season, and we want you to experience this divine and incredibly fun virtual event. The kit includes four artisanal chocolate bars crafted by local chocolatiers, tasting tools, and a free guided tasting. In this online guided tasting, you will embark on a gastronomical journey guided by a chocolate expert to learn how to choose quality chocolate and how to taste chocolate like a professional, so that you can expand your chocolate horizons. With kits able to be shipped across Canada, all your friends and family will get to participate in this indulgent sensory adventure. Our #HolidayJoy winner will receive a Tasty Tour Virtual Chocolate Tasting Kit delivered to their door. Delicious!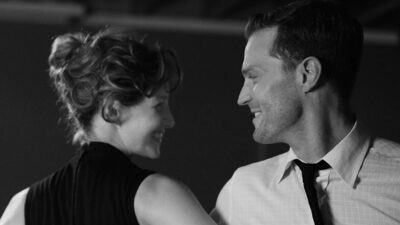 Cineplex Holiday Gift Bundle
It's MOVIE SEASON! Well, it's always movie season, but so many of the most-anticipated titles are released this time of year. What's on our must-see list for December? So many films! But on the top of this list is Belfast (as pictured above), The Lost Daughter, House of Gucci, SpiderMan: No Way Home, and The Matrix Resurrections. Yep, we like all genres, and during the holidays, we can't wait to escape to the theatre, grab a big bag of buttery popcorn, and enjoy a film (or 2 or 3!) on the big screen.
For our #HolidayJoy contest, we've partnered with Cineplex to offer a couple of Cineplex Holiday Gift Bundles, so you can go and choose the movie you've been waiting for, and grab a seat at your nearest Cineplex theatre.
The Cineplex Holiday Gift Bundle is the perfect gift for the ultimate movie fan. Available until January 2, 2022, Cineplex gift card purchases of $40 or more will receive a Holiday Gift Bundle coupon book that includes one free general admission and one free popcorn, amongst other treats. Find out more here.
Shedoesthecity #HolidayJoy giveaways will rollout between Dec 2 – Dec 11, with the contest entry period running until Dec 20th. Open to Ontario residents, 18+. We wish you luck, and will contact winners on Dec 20th, 2021 by 4pm EST.