Warm up this holiday season with an exquisite cup of tea! Jennifer Commins started Pluck Tea back in 2012 when she realized that tea had gotten pretty boring in Canada. She travelled the globe in search of premium leaves that were plucked from sustainable sources and challenged the status quo.We love the Pluck Tea story, and we also love the taste, and the impressive variety of creative tea blends.
Jennifer has taken great care to infuse Pluck Tea with local ingredients from Prince Edward County lavender, to cranberries from Nova Scotia, and grape skins from the Southbrook Vineyards in Niagara. We're delighted to offer our Holiday Joy winner with a $250 gift card to browse Pluck's extensive collection of teas, and choose a variety of flavours to enjoy. The Gingerbread Spice and Chocolate Orange are special holiday blends we adore.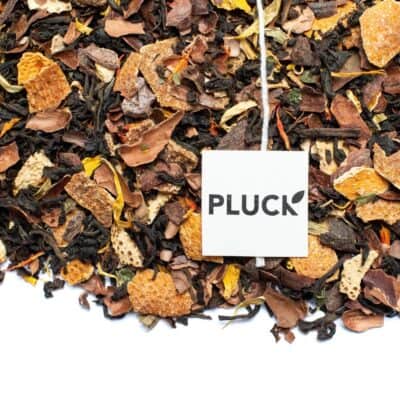 Enter to win!
On Instagram and Facebook LIKE + TAG a tea-loving friend + FOLLOW Shedoesthecity & PLUCK Tea for a chance to win a $250 PLUCK Tea gift card.
On Twitter, RT: "Dear @Shedoesthecity, I would LOVE to win a $250 gift card from @PluckTeas to try out their special Holiday Blends & more! A warm cup of tea to hold and sip is #HolidayJoy"
Our Pluck Tea #HolidayJoy winner will be selected on Dec 20th at 4pm EST. See all the teas here—you could even choose to send a loved one a Holiday Teagram!
This contest is open to Ontario residents 18+ GOOD LUCK!