We've partnered with Lighthouse Immersive, the leading experiential art producer in North America, to offer you tickets to either the hugely popular Immersive Klimt: Revolution, which is running now, or experience the upcoming new Frida Immersive Dream, which opens in Toronto on March 31st!
Following the recent success of Immersive Van Gogh and Immersive Klimt, Frida: Immersive Dream features some of the artist's best-known works brought to life by world-renowned master of digital art, Italy's Massimiliano Siccardi, who has worked with composer Luca Longobardi to create a powerful score to accompany the animated projections.
So, which immersive exhibit do you want to visit most? Go inside the height of the artistic revolution in Vienna to see Klimt? Or travel back to the first half of the 20th century to Mexico, to view the groundbreaking work of feminist icon Frida Kahlo? Tough choice.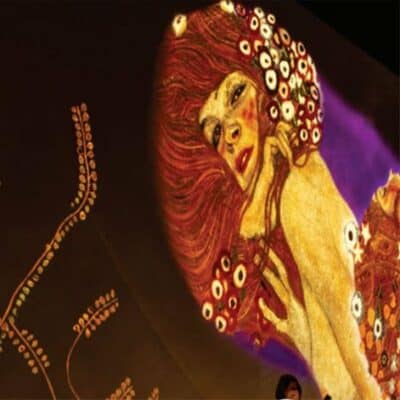 Enter to win!
On Instagram and Facebook: LIKE + TAG A FRIEND + FOLLOW SHEDOESTHECITY
On Twitter, RT: "Yes please, @Shedoesthecity! I'd love to win passes to experience either FRIDA IMMERSIVE DREAM or IMMERSIVE KLIMT: REVOLUTION! They both look incredible. #HolidayJoy"
If you don't win, we encourage you to schedule a visit to both.
A winner will be selected on December 20th at 4pm EST. This contest is open to Ontario residents who are 18+. We wish you luck!