A group of BFFs, a balmy Toronto evening and a bucket of Palm Bay Spritz – what else do you need for the ULTIMATE #GirlsNightIn?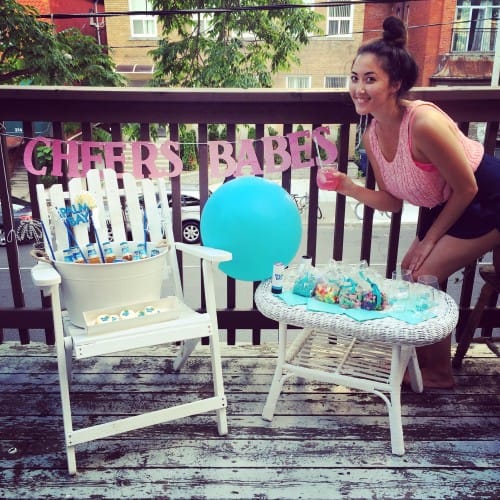 Last week I hosted my best gal pals for a lil end-of-the-work-week relaxation on my patio. We, Torontonians, LIVE for summer weather so it was the perfect occasion to enjoy a beautiful August evening, complete with tropical bevies and sweets. (Sidenote: How is it August already? WHERE DID THE SUMMER GO?)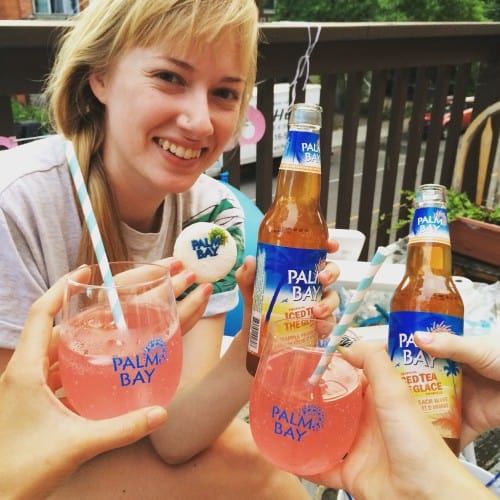 When the Palm Bay delivery arrived we knew it would be a pinterest-perfect evening; the customized macaroons, adorable mini bags of candy and striped blue straws were a huge hit with my friends!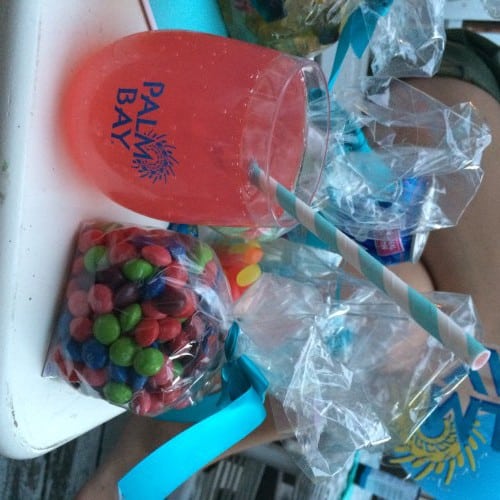 As we caught up over the happenings of the week and made plans for the weekend, Palm Bay Spritz served as a delish and refreshing accoutrement to a most perfect evening. Cheers to the rest of the summer, babes!