Nuit Blanche is making its long-awaited return this weekend. The lively, all-night celebration of contemporary art will fill the city streets with 175 public art projects from 7pm on October 1 to 7am on October 2.
You'll find art installations in downtown Toronto and Scarborough, and new this year, in North York and Etobicoke. This beloved event transforms the city into a hub for art lovers who brave the chill of early fall to wander the streets and appreciate artistry, creativity and spectacle.
The event's theme this year is "The Space Between Us"—a call to share stories about connections that bridge cultures, communities and the environment.
Rather than trying to capture everything all over the city (there is more to see than anyone can manage), we're focusing our attention on Scarborough. Explore 12 works of art in and around the Scarborough Town Centre—here are some highlights you can look forward to: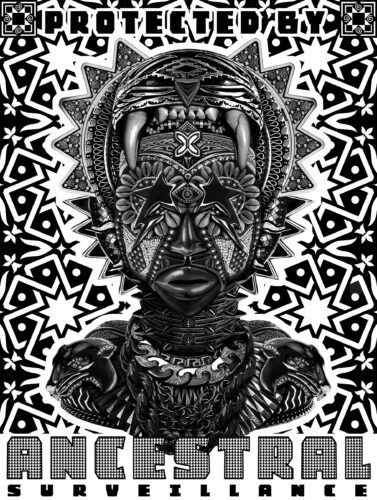 This "street art intervention" is Toronto artist Yung Yemi's response to the excessive surveillance and intimidation that Black communities have faced throughout history, including carding and police intimidation. This piece replaces symbols of hyper surveillance with Afrofuturistic iconography, as a comforting reminder of the ancestors watching over and offering protection. View this powerful artwork at the Scarborough Town Centre with additional locations outside the Scarborough Civic Centre.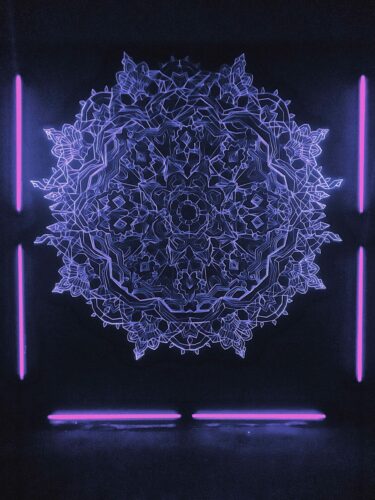 (KOLAM) – A Parallel Coexistence
Whyishnave Suthagar's mesmerizing mandalas are inspired by the artist's upbringing in Canada as a member of the second-generation Tamil Diaspora community. Mandalas are symbols of eternal time and hope. Created with light and threads, these intricately crafted pieces invite us to reflect on the cyclical and ephemeral nature of our lives. You can see this exhibit starting this weekend until October 9 at Scarborough Town Centre, in the Shoppers Court.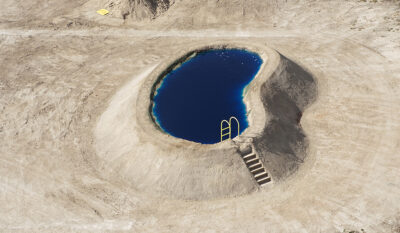 This glistening pool outside the Scarborough Civic Centre invites you to think about the power of earth's most important natural resource. Though it might look like a backyard pool, this installation is built with the same engineering specs as a mining tailings pond. Award-winning Vancouver artist Tsēmā's large-scale installation prompts viewers to think about their relationship to water, and the impacts of industrial activities and overconsumption. If you can't see it at Nuit Blanche this weekend, the project will be on display until October 10.
Can you remember the last time you were in a ball pit? Morris Wazney's colourful installation injects some joy into the daily grind, as performers in a variety of work clothes play in a massive ball pit, offering a playful perspective on workplace conventions and roles. See it at 156 Borough Drive, outside the Scarborough Civic Centre.
See all the installations coming this weekend and plan your evening.