The documentary Saving Face is one of the most shattering films I have ever seen.  This Academy-Award-Winning film tackles one of Pakistan's most horrifying social problems: the frequent acid attacks on women in Pakistan, often perpetrated by those "close" to them, such as their husbands or brothers.  It is coming to Toronto as part of the Human Rights Watch Film Festival, and is presented alongside selections from Cambodia, Tanzania, Egypt, Isreal, France, the United Kingdom, the US, France, and Canada, all of which deal with human rights violations worldwide. The festival's goal is to shed light on these violations, putting them in context, and giving voice to the individuals and victims at their core.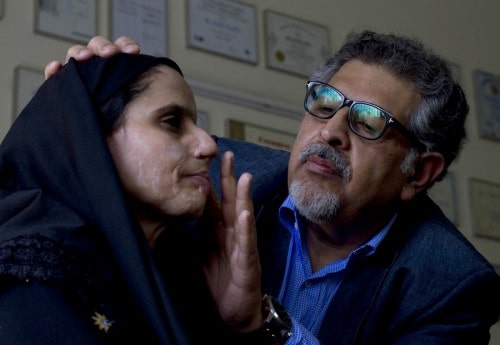 Saving Face does both with empathy and clarity. The films follows Zakia and Rukhsana, two women who were victims of acid attacks perpetrated by their husbands, and their journeys towards justice and healing.  It sheds light on gender politics in Pakistan, and the circumstances that have allowed these attacks to occur without consequence to the attackers. Although it is both disturbing and devastating, Saving Face is not without hope: filmmakers also profile Dr. Jawad, a brilliant plastic surgeon who undertakes the victims' facial reconstruction (funded by the Islamic Help Fund), and female member of Majlis-e-Shoora (The Parliament of Pakistan), Marni Memon, as she fights for the criminalization of this type of violence. The film is wholly incensing and unforgettable.
Another film in the festival that tackles devastating violence inflicted on women—but in this case, much closer to home—is Highway of Tears. Narrated by Nathan Fillion and co-produced by Carly Pope and Matthew Smiley, the film chronicles the decades-long murders and disappearances of Indigenous women on the Northern BC's Highway 16, which has come to be known as the Highway of Tears. It examines the socio-economic circumstances in areas surrounding the Highway and the largely Indigenous populations that live there—from residential schools to government policy—and calls for responsibility and action to be taken. "We have to ask: what's happening to our girls right now?" "What does the government owe our women?" More than that, the film treats the victims not as merely statistics, but as vibrant and beloved individuals, a representation that was largely failed them in the media.  It's a comprehensive and chilling look at issues so close to home. Highway of Tears has its world premiere at the festival, and is the closing night selection.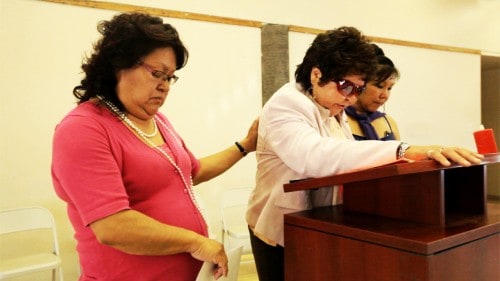 These are just two of the eight selections featured in the Human Rights Watch Film Festival, which runs from Feb. 27th until Mar 6th, and in it's 11th year, has become Human Rights Watch's most important outreach event.   Others include: festival-opener The Square, which is centered around the activism, and revolution in Cairo's Tahrir Square; Valentine Road (2013), which investigates the 2008 murder of openly gay Californian teenager Larry King by his school crush Brandon McInerney; and The Missing Picture in which filmmaker Rithy Panh uses clay figurines to recount the suffering of his family in 1970's Cambodia.
Should anyone have questions about the issues in any of the films, or wish to get involved in any way (and it's difficult not to, after hearing these stories), there will be Human Rights Watch staff members available outside the cinema and a HRW materials table with further information. The organization is also conducting an Opening Night Gala fundraiser, as part of the festival, with all proceeds going directly to Human Rights Watch.
Although the issues presented in the films are not easy to witness, they are certainly important. The Human Rights Watch Film Festival offers us an incredible opportunity for oppressed voices to be heard.
More information on the festival, including showtimes and tickets to the fundraiser, available here.
More information on Human Rights Watch, and ways in which you can get involved, available here.
Disclaimer: I just want to assert again that the films do contain upsetting and disturbing subject matter, and graphic images.