Canada's largest crime and mystery writing festival is returning for its second year, from June 2-4 at Harbourfront Centre. If you like your stories dripping with suspense, spine-chilling crimes and mysteries that keep you guessing until the last page, MOTIVE is definitely for you.
"Crime and mystery writing continues to captivate readers. The genre's popularity attests to the power of masterful storytelling that also allows us to reflect on our contemporary, social issues," said Roland Gulliver, Director of the Toronto International Festival of Authors, the hosts of MOTIVE. "We look forward to welcoming everyone for a wonderful weekend full of mystery."
MOTIVE has a full lineup of 40+ events over the three-day fest, as they welcome crime and mystery storytellers from around the world for readings, conversations, book signings, masterclasses and more.
Here are five events featuring women crime and mystery authors that will keep you on the edge of your seat.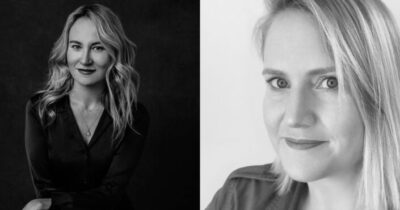 Tea, Cake & Murder with Jessa Maxwell & Amy Stuart
Enjoy a mid-afternoon treat with a side of murder mystery at this author conversation with Jessa Maxwell and Amy Stuart. Maxwell's The Golden Spoon has the perfect ingredients for a delicious page-turning whodunnit: sabotage, secrets, murder… and baking. Stuart's A Death at the Party chronicles a lavish summer garden party gone wrong, as a chilling murder exposes past secrets, lies and tragedy. These two juicy reads are best enjoyed with tea and cake.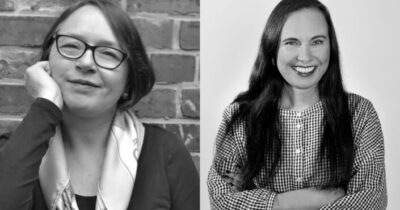 Chilling Family Secrets: Shari Lapena & Yrsa Sigurðardóttir
These two authors have crafted thrillers that slowly unravel dark, chilling, and life-altering family secrets. Icelandic novelist Yrsa Sigurðardóttir, known as the "Queen of Icelandic Crime," will be discussing The Fallout, the story of a detective and child psychologist who uncover a murdered mother, a missing baby and a father intent on revenge. She will be joined by Canadian bestselling author Shari Lapena, who has written chilling favourites like Not A Happy Family and Everyone Here is Lying, where seemingly idyllic families face deadly consequences.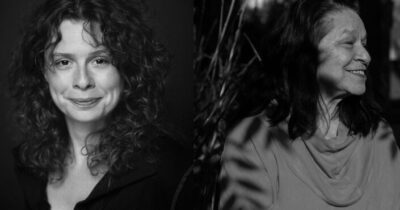 Fan Favourite Characters: Roxanne Bouchard & Marcie R. Rendon
Gripping characters take centre stage in these suspenseful novels from Roxanne Bouchard and Marcie R. Rendon. Bouchard's Whisper of the Seals transports readers to Quebec's icy waters where murder and chilling storms converge with terrifying consequences. Rendon's Sinister Graves, set in 1970s Minnesota, takes 19-year-old Cash on a search for answers surrounding the mysterious disappearances of Native women and their newborns. Don't miss this conversation about the beloved characters that drive these chilling books.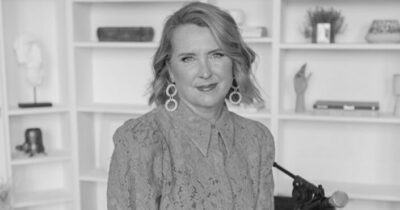 Masterclass: True Crime Writing, with Catherine Fogarty
Learn the pillars of true crime in this creative writing workshop from Catherine Fogarty, the writer, producer and voice of the narrative true-crime podcast Story Hunter. Fogarty will teach you how to transform real-life crime stories into compelling narratives that will hook your audience. Learn to balance fact-checked journalism with creative storytelling techniques at this 90-minute workshop—all writing levels are welcome.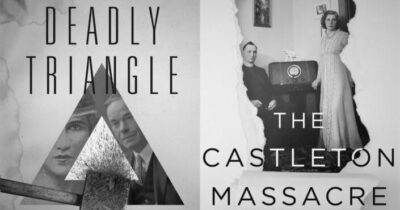 Critical Conversation: True Crime Histories
Does the rise of true crime give us an opportunity to re-examine historical narratives, and possibly give voice to those who were previously marginalized or misrepresented? Canadian authors Susan Goldenberg, Sharon Ann Cook and Margaret Carson will explore how class, gender representation and prejudice lead to miscarriages of justice in this eye-opening conversation.
Goldenberg's book, Deadly Triangle, tells the story of Alma Rattenbury. In 1935, she went on trial for the murder of her husband, sparking widespread debate about gender and class. The Castledon Massacre, co-authored by Cook and Carson, traces the causes of a 1963 massacre by a former United Church minister, who murdered four women and two unborn babies in his own family. Carson, a survivor of the massacre, contributes to the book's extensive oral history of this act of femicide.