Unity is a unique charity that helps empower youth with the confidence and skills for success through a rather unorthodox channel: hip hop. With a strong focus on improving mental health and well-being, Unity engages a diverse group of young people in programs like breaking, beatboxing, hiphop dance, Unity Festival and Unity Day Assembly.
This week, we caught up with the Executive Director at Unity, Rebecca Harrison.
SDTC: What did you do before becoming Executive Director at Unity?
RH: My background is music and mentorship! I've been a musician all my life, playing a number of instruments, singing and song writing since a young age. I did do a degree and masters in Spanish Literature, but I decided that the cultural sector was a better space for me than academia. Music has given me so much—tenacity, discipline, community, resilience. I've never had the desire to be a professional artist myself, but if I were able spend my life creating opportunities for others to benefit from art in the same way that it has benefited me, I'd count my life well spent.
Prior to becoming ED at Unity, I coordinated music business and entrepreneurship programs for youth from across Scarborough and on First Nations Reservations (Coalition Music), wrote grants and taught emerging artists to write grants for themselves (freelance), co-designed mentorship and support systems for emerging artists from underserved communities through a project called Arts Lab (City of Toronto), and managed/scaled corporate sponsorship mentorship programs for arts organization (Business for the Arts).
I love being in the world of music and art in a mentorship and development capacity. I hope to always be in a place where I can support the growth and learning of artists and arts organizations.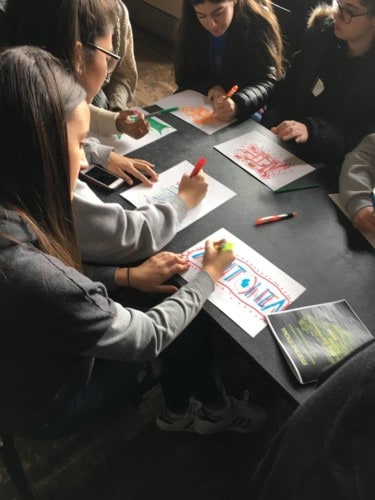 You've been Executive Director of Unity for a year now. What have you learned during this time that has really stood out to you?
There's nothing stronger than the power of a shared vision when it comes to working together to achieve great things with a team. A shared vision means shared motivations, priorities and language, and with so much in common it's easy to make things happen.
The incredible team at Unity are all, every single one, motivated by the power of hip hop art forms to be a positive and important force in the lives of young people. This shared belief and vision means we are all moved and motivated similarly—staff meetings are actually the best.
Walk us through a typical workday in your life, from getting up til going to bed.
I'm a roll-and-go kind of gal, up and out in under thirty. When meeting certain types I pull out the collar and heels, but on an average ten-hour-grind day…I'm in my best hoodie and Air Force 1s. Comfort best allows me to think, negotiate, question and concentrate on behalf of the Unity youth and team.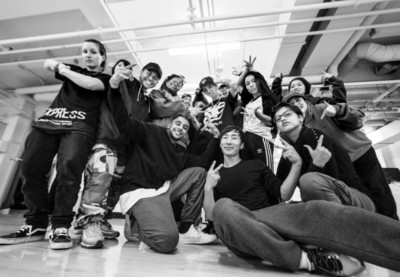 In my ED role, I'm responsible for moving forward and supporting all aspects of Unity as an organization, so days tend to be meeting-heavy and hectic! I have between four and six meetings a day on average, in office and around town with the Unity team and stakeholders of the organization. Think donors, sponsors, partners, programs team, development team, service providers, board members, committee members…as well as internal staff and leadership meetings, and a variety of other organizational meetings as well.
I concentrate on building relationships that will benefit the organization and team and moving strategic priorities and organization mandates ahead at all times! It's great work and I know my efforts result in better services and opportunities for youth, better training for artists, and better support for the team. It's a dream for me.
Why do we need organizations like Unity in our community?
Unity is using hip hop art forms that are relatable and accessible to young people to have conversations about mental health and well-being that are traditionally stigmatized. It's like the spinach in the smoothie—we can sneak all kinds of positive messages, lessons and skills into the teaching of art forms that today's young people trust and respect.
It's a formula that puts the needs and lived experiences of our youth at the centre of everything we do, and young people deserve that. Hip hop is also a huge cultural export for our city and for Canada, and there should definitely be more resources put into programming that cultivates hip hop artists and helps to connect them to opportunities for career growth and economic opportunity.
What sets Unity apart from similar organizations?
Unity is more than an organization; it's a community. Unity youth from 2010 and earlier now sit on our Board, work on our staff, and populate our artist roster. Unity youth and artists are now some of Toronto's most exciting and sought-after dancers, MCs, poets, beatboxers and graffiti writers. Unity doesn't just bring a young person in for one program, we try and connect them to other Unity opportunities, and to the broader hip hop community outside of our programs.
If kids age out of our programs or move to a different neighbourhood, they have a place where they belong and a supportive community to go to. Unity events and parties are like hype family reunions. If you ever get a chance to come check us out, you'll see what I mean.
Unity is hosting their second annual Hip Hop Charity Party on January 17, 2019 at Revival. This fundraising jam will kick off 2019 with a hot show full of local hip hop artists and a DJ soundclash battle, with all proceeds used to grow Unity's arts education and mental health programs. Grab tickets here.