We've been following the story of Cheekbone Beauty since the company first launched in 2016. Founded by Jennifer Harper, the brand is known for creating high quality, cruelty-free beauty products. Earlier this week, Cheekbone announced that their SUSTAIN collection will soon be available through Sephora.ca (Sept 21), marking yet another major milestone for the Indigenous-owned company.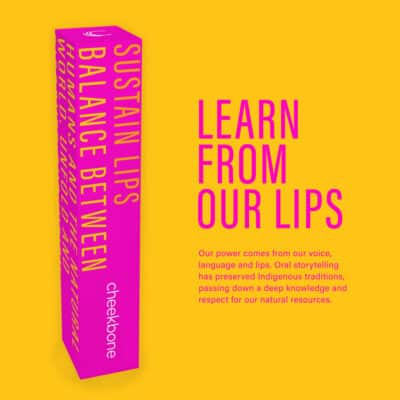 "We are thrilled to partner with Sephora Canada," says Jennifer Harper, founder and CEO, Cheekbone Beauty. "Joining their incredible platform allows us to further amplify our mission to create spaces of representation within the beauty industry for Indigenous youth."
We love Cheekbone products, which have become everyday staples in our makeup bag, but even more so, we are inspired by Harper's story. In 2019, she bravely shared her recovery journey with us, in a series we published that explored how different women have healed from alcohol-use disorder (us included).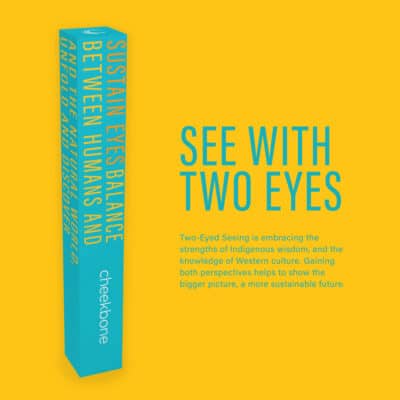 In the interview, Harper shares how connecting with her culture has been hugely important in her ongoing healing with intergenerational trauma. She also shares how recovering out loud has helped her fight the feelings of shame that kept her sick for so long. "Remove the shame and the whole darn world would have a much easier time getting well. The idea that mistakes are the end of something. Let's flip that. Mistakes are the beginning of a whole new way," she writes. We wholeheartedly agree.
Harper's philosophy and approach to recovery have become the building blocks, or the values, that she uses to steer her business, which has always prioritized healing as part of their mission. Since day one, Harper has supported Indigenous youth through her work, both through financial support, but also by creating a space in the beauty industry where Indigenous youth feel represented and seen.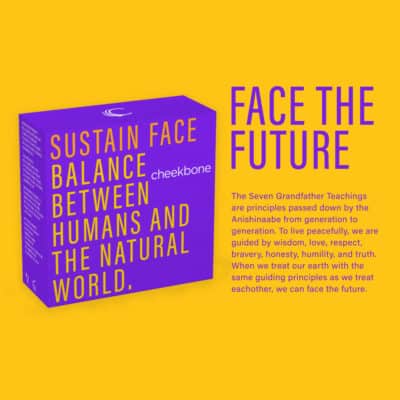 Beyond supporting her community, Harper has taken great steps to support the environment. In keeping in line with her Anishinaabe roots, Cheekbone Beauty launched a less-waste line of lipsticks in 2020, called SUSTAIN, with zero-waste goals for 2023.
Cheekbone Beauty products coming soon to Sephora.ca include SUSTAIN Blush/Bronzer ($24), SUSTAIN Mascara ($32), SUSTAIN Eyeliner ($20), SUSTAIN Eyeshadow Pencil ($24), SUSTAIN Lipstick ($32), and SUSTAIN Lipgloss ($24). Harper worked closely with agency Sid Lee to design a bold new look & feel with impactful messaging that speaks to the company's mission.
Next week we will be launching our Shedoesthecity Fall Favourites contest—of course there is a gift from Cheekbone Beauty in there, because it is definitely a company we adore.