What's the deal with TIFF Gift Lounges? What are they really all about? We get it, it's sometimes hard to connect the dots between a local sock company and Nicole Kidman, but there is some logic to this big-business commotion, and we're here to give it to you straight up.
TIFF is big. It's bigger than film, which can be easily discerned with a simple walk down King West, where this year No Frills was giving out free bananas to anyone who stepped up on to their bright yellow stage to play movie trivia. A few hundred feet away, one could also score free Sabra Hummus. Let's be honest, it's a bit of a gong show, and everyone wants in. Companies pay big bucks to associate themselves with the glitz, glamour, and city celebration that is TIFF.
In the days leading up to the festival, curated and experiential gift lounges pop up and invite media and celebs alike to check out local brands, fall for some new products, and then hopefully share about what they see, like or use. We won't lie: for us, it's a very fun perk that we're happy to work into our hustle, because we come home loaded with things to fill our pantries and bathroom beauty shelves. (Writers don't earn much money, so let us just enjoy this bountiful time of year!)
But what is it like inside? The top gift lounges in this city have carefully carved their niche, and they each offer a very pleasurable experience. Here's what we did, what we hauled, and what we loved: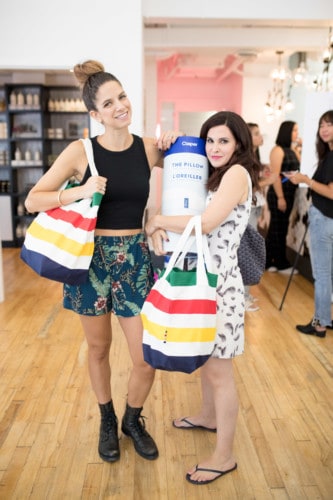 The Lounge: Suite on the Sixth
The Agency: Rock-It Promotions
The Location: Inside the swish, high-energy, loft-style offices of Toronto's premier PR agency at Richmond and Spadina.
The Brands: Casper, Crumps' Naturals, L'Oréal, SimplyProtein, The Perth Soap Co., Rosen's Cinnamon Buns, FIJI Water, adidas, Bogs, Tonic Blooms, Penguin Random House, Alchemy Candle Co., Lindt, Hudson's Bay.
The Vibe: Polished but down to earth with friendly dogs and warm vibes.
Enjoyed Most: Hanging with the adorable pups from Team Dog Rescue; getting luminous with L'Oréal.
Best Scores: I had the best time assembling my SimplyProtein healthy snack kit and cannot wait to snag a pair of Bogs rain boots for me or my son with the gift card I received.
Left Feeling: Optimistic. Between hugging dogs and contributing to the charitable cause LOVE (Leave Out Violence), which amounted to a $10,000 donation, this lounge showed the heart of the fest. (Pictured in the image above: Actor Sarah Gadon signs the board to raise money.)
#SOT6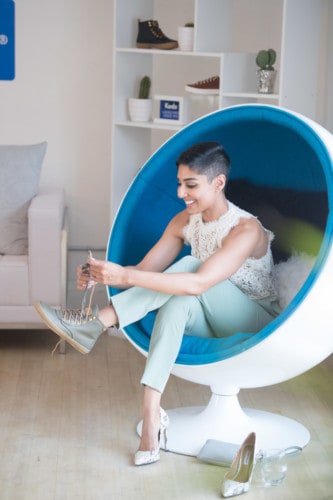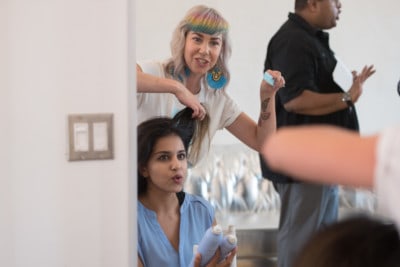 The Lounge: TIFF Essentials Lounge
The Agency: EGPR
The Location: An unmarked second-level space on College Street with a sprawling rooftop patio.
The Brands: Design.ME Hair Care, DKNY Stories, GLAMGLOW, Green & Blacks Chocolate, Keds, Scout Boot Splash Canvas w/ Thinsulate, Smashbox, ThisWorks, Tuck Shop Trading Co., Over EZ Hangover Pills.
The Vibe: Buzz. Taking place the day before TIFF starts, this lounge always teases the excitement while equipping media with the must-haves we need to "survive" the fest.
Enjoyed Most: When pro hair stylist Elissa Wolfe transformed me from a hot mess to red-carpet ready in minutes with the Design.ME Quickie.ME Dry Shampoo. Following, I enjoyed eating Miku Sushi in the sunshine.
Best Scores: Keds Scout Boot Splash Canvas w/ thinsulate, sure to be my autumn do-everything/walk-everywhere boot. Cozy and cute Tuck Shop Trading Co. Toronto Bandit Crew Neck in pink.
Left Feeling: Ready to work the festival and hit up some late-night premiere parties.
#ESSENTIALSLOUNGE9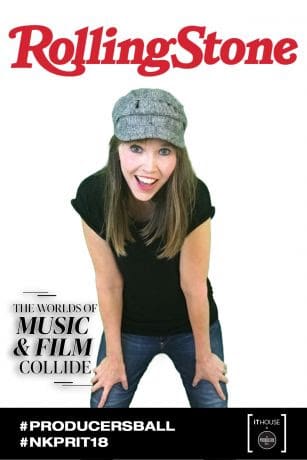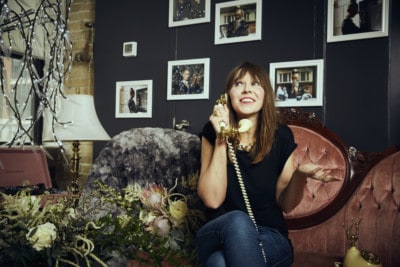 The Lounge: NKPR IT House
The Agency: NKPR
The Location: The Lounge at Live Nation Canada in Liberty Village.
The Brands: Lise Watier, OGX Beauty, Swarovski, Morroccan Oil, Tim Hortons.
The Vibe: Rock n' Roll Glam. From creating a hip-thrusting .gif in the NKPR IT House x Producer's Ball Rolling Stones cover photo booth to grabbing a greasy hash brown, a visit to the IT House was very Studio 54—the party and the morning after.
Enjoyed Most: Layering myself in Swarovski jewels and pretending to have an important conversation with Julia Roberts while getting my photo taken. (AKA EXTREMELY FANCY ROLE PLAYING.)
Best Scores: A bottle of Lise Watier Neiges Eau de Parfum + hand-engraved Lise Watier Dress Code 5-Colour Eyeshadow Palette.
Left Feeling: Like a youthful Mick Jagger, ready for centre stage.
#NKPRIT18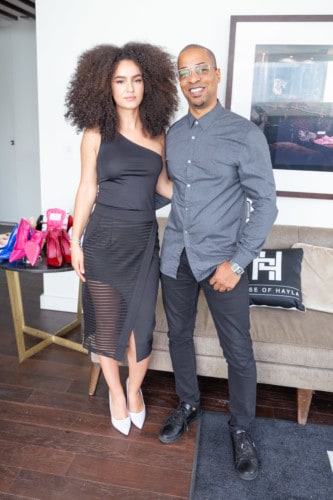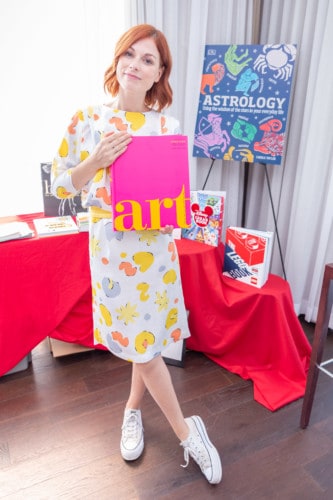 The Lounge: Bask-It-Style
The Agency: GLO Communications
The Location: Thompson Hotel
The Brands: Anne-Marie Chagnon Jewellery, Biossance, Crazy D's Prebiotic Craft Soda, DK Publishing, Dr. Bronner's, Eska, Greenhouse Juice Company, Healthy Crunch, House of Hayla, Nomz, Pilot Coffee Roasters, Ripley Publishing, Toronto Popcorn Company, Turo.
The Vibe: A shopping spree/spa in a penthouse.
Enjoyed Most: Meeting Hayla Amini, the designer behind House of Hayla, and checking out her GORGEOUS monochrome collection of 4-inch pumps. Also loved testing the Pilot Coffee cold brew and Crazy D's Prebiotic Sodas.
Best Scores: Sipping Natura Fortified Almond Beverage alllll week long while getting to know our zodiac signs from the Carole Taylor's Astrology bible.
Left Feeling: Ready to share our loot bag of fab finds with friends.
#BASKITSTYLE18
There you have it! A mix of beloved small Canadian companies, big-name beauty brands, and yummy snacks to energize us throughout the day. After all, if we've learned anything from sleazy checkout tabloids, it's this: STARS ARE JUST LIKE US.