Body image. It's something we all deal with. Are we too skinny? Too fat? Too short? Too tall? Legs too gangly? Arms too flimsy? Hips too wide?
The ways we deconstruct our physical appearance—and therefore define our beauty—are endless, and often this can result in an eating disorder.
Project True, a Vancouver-based organization that aims to promote healthy bodies and body confidence, is determined to make sure everyone suffering from an eating disorder—regardless of how much money they make—has a place to seek help. They are organizing a benefit fashion show, from which they hope to raise $150,000 to fund the construction of a day treatment facility in Vancouver.
I interviewed two very brave women who have struggled with eating disorders and are speaking to break the silence and challenge the stigma. Rachel McHollister owns Social Mod PR, the company organizing Project True's fundraiser. Carol Frazee is a Project True ambassador. Both are an inspiration.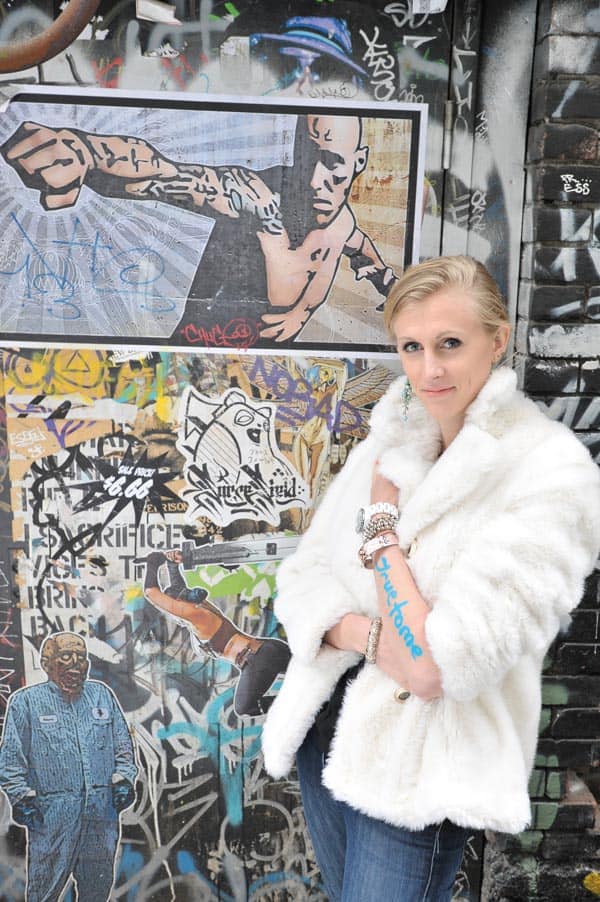 Rachel McHollister, 27
Tell me a bit about your personal struggle with eating disorder(s).
I have been struggling with an eating disorder since the age of 12. It's only been in the last couple years that I've been able to somewhat break free from the everyday struggles of my eating disorder.
The reason I've decided to do the [Project True] fundraiser is that I went through every program available from childhood to adulthood and it wasn't adequate for me. They focused on the consumption of food rather than the physiological issues related to my eating disorder. I know that a lot of people struggling have trouble giving themselves a voice, or have parents such as mine who fought tooth and nail to get the proper treatment [which I finally received out of province]. My goal is to help Project True open the day treatment facility [in Vancouver].
Any advice for other women out there who may be (or may think they are) suffering from an eating disorder?
If you think you are suffering from an eating disorder or want more information, come to the fundraiser on September 26—we will have a representative from Kelty Resources, who will also be bringing information on all the other charities and non-profits dedicated to making recovery possible.
How does Project True aim to combat the stigma against eating disorders?
We are a group of volunteers who have either dealt with eating disorders ourselves or know someone who did. We are a young, ambitious group of people who want to start conversations and also keep them going. Eating disorders aren't talked about in schools or in real life; we are here to ensure that one day we can talk about them openly like we do cancer.
How does it aim to help British Columbians who are in need of eating disorder support?
Our aim is to create a place that people throughout BC can visit to feel comfortable and start their path to recovery. I found often it's the people who are in a higher tax bracket that can afford the proper treatment because they can pay for a therapist, dietician, and even inpatient treatment all on their own. But what about the thousands suffering who are on a fixed income—don't we want them to become able bodies who can eventually get off disability and begin to give back to our economy?
What can people expect from the fundraiser fashion show?
There will be amazing giveaways and silent auction items from locally owned businesses. As well, the fashion show will feature three local companies that are breaking the barriers around clothing.
Bodacious was based on the premise of it being a body hate free zone, and is inclusive to all adult women.
HelenJean was made on the premise that we all don't fit into a certain size number, and that we shouldn't beat ourselves up over it—rather, we should embrace it. HelenJean is a custom made dress company, and rather than the dreaded size number on the label, the buyer gets to choose an intention they want to feel while wearing the dress.
Pure Magnolia is a made-to-measure eco couture wedding dress label [that focuses on designing] gowns for all women.
Is there anything else you'd like to add?
Weight has nothing to do with how sick someone is—that is a huge misconception. You could be overwheight yet completely in the threshes of bulimia. And once someone has left treatment, they aren't recovered—no one is every fully recovered. I will have that eating disorder voice in my head for the rest of my life; I will always hear, "You shouldn't eat that," or, "Just skip this meal, it will be ok," or, "Go for that one, it has less calories." It will tempt me every day, but it's whether or not I decide I want to stay strong and happy and healthy that is up to me.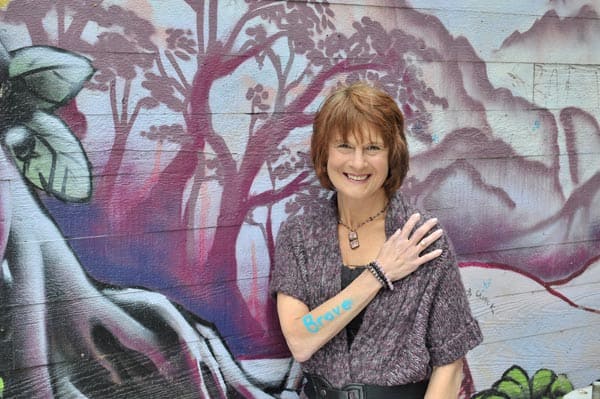 Carol Frazee, 57
Tell me a bit about your personal struggle with eating disorder(s).
I have struggled with eating disorders for just over 40 years. I was obese as a child, so really I went from disordered eating to eating disorders. I was bullied and ridiculed as a child for my weight, and won praise as I grew thinner and became more socially "acceptable." I exercised because I had to, not because I wanted to. Alternate starving, binging, purging laxative abuse, self harm, and over-exercise culminated in an enormous retaliation from my physical self. I required life threatening surgery with a long recuperation, heart problems, and major dental surgery and reconstructive work.
What do you think is missing in terms of support for women and men suffering from eating disorders?
There are so many things missing. Information (and misinformation) is a key element. There is a belief that eating disorders are a disease of young, wealthy women. This is simply not true. So many times I was told I was too old and too heavy to have an eating disorder. Having said that, I can only imagine how difficult it is for male sufferers to receive appropriate concern for their condition.
The other pivotal piece that is missing is care and support. There are only five beds in BC that are assigned to people suffering from eating disorders. There are out patient programs available, but not nearly enough, and you have to be lucky enough to find the right person to direct you to them. General practitioners need to be educated to refer their patients to those few programs that are available. The conundrum here is that are just not enough programs and places of support for people with eating disorders. Eating disorders have the largest number of deaths of any mental illness, and more people die of eating disorder-related causes than of cancer.
Why do you think there is still such a stigma around eating disorders when it comes to open discussion and admission?
Eating disorders thrive and flourish in secrecy. People are ashamed of their behaviours. They think no one else does the things they do. People think it is a choice the afflicted person makes and that it is around vanity and selfishness. Nothing could be further from the truth, but it all aids in the silence.
What can friends and family of those suffering do to help?
What helps is a sincere expression of concern for the person suffering. What does not help is saying you "understand," because only those who have personally suffered from an eating disorder can understand. What helps is telling the person you care for them, you love them, and you are there for them, unconditionally. What does not help is accusation, judgement, and criticism. And the number one rule for supporting people with and eating disorder: do not, under any circumstances, become the food police; it is completely counter productive.
Any advice for other women out there who may be (or may think they are) suffering from an eating disorder?
Name it! Once this is done, you have taken the bravest and most difficult step on the road to recovery. Simply by naming it, you have taken away some of the power of your eating disorder. By speaking up to save yourself, you will serve notice that you no longer intend to be trapped and defined by your disorder, but rather defined by your courage in recovery. No one's journey is the same, and there is no time limit. It will not be easy or painless, but nothing worth achieving is. You will grieve what you have lost, but learn from and celebrate what you find. Let yourself feel, let yourself heal, let yourself become the healthy, unique, and valuable person you are meant to be. You are worth the effort!
You're incredibly brave to speak out about this. Where do you think that courage came from?
It is my hope that by finally speaking about my illness, acknowledging it, and advocating for myself, I can advocate for and help others begin (or continue) their healing process.
Is there anything else you'd like to add?
Beauty is varied and unique. It is not a height, weight, size, age, or hair colour. It comes from the inside out, the capacity and compassion of the heart, the sincerity of the smile, and the eyes that see, appreciate, and enjoy the true beauty in one's self and others.
The Project True fundraiser takes place Thursday, Sept. 26 at Vancouver's Heritage Hall (3102 Main St.) from 7:30pm to 10:30pm. Tickets are $30 and can be purchased here.