Fashion, culture, eats and games! This holiday season, we brought together ten of our favourite brands to create Shedoesthecity's Ultimate Wish List valued at over $2,000 (WE KNOW, RIGHT). One lucky reader will win it all, and it could very well be YOU!
There are two ways to enter to win this gorgeous set of gifts:
Tweet "Dear @Shedoesthecity, I would love to win your #HolidayWishList2015 contest, I've been so good!"
Shoot us an email to contests@shedoesthecity.com with subject line "Holiday Wish List 2015."
Whether you're hosting friends or family, hitting the party circuit or keeping things low key, below is everything you need to have a magical holiday season, filled with laughter, silliness and lots of love.
XO
Shedoesthecity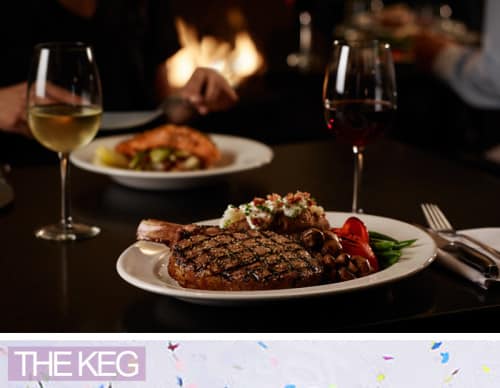 Win a Dinner Date at The Keg
We LOVE The Keg. Like, really love it. Whether it be a birthday, a lunch date or a promotion, we will use ANY excuse for a visit. From the eats to the service, the experience is consistent (and consistently wonderful). The roasted garlic mashed potatoes are what dreams are made of, and the steaks – pure magic. Are you salivating yet?
In celebration of the new season, The Keg has just introduced ten cocktails and martinis to its boozy repertoire, including a Cranberry Mojito and a Bourbon Maple Martini. Yum!
Winner will receive a $100 gift card from The Keg. We're jealous already.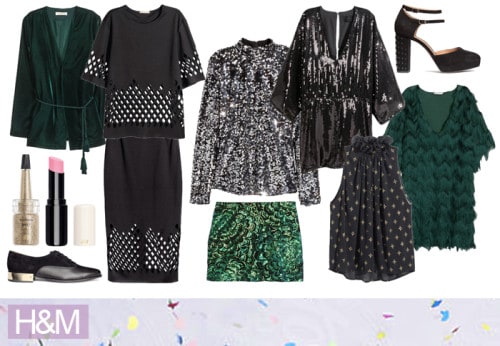 Get Your Holiday Sparkle On with H&M
We cannot get enough of H&M's holiday offerings. Lush velvet jackets in emerald tones, sequined dresses, separates with sexy cut-outs and embellished jumpers – there's a special piece for just about every occasion.
While H&M does basics super well, the holiday collection is anything but. Details are king, with slick draping and fashion forward silhouettes taking centre stage (c'mon, sequined kimono sleeves), while subtle laser cuts and elegant appliques reveal themselves upon further inspection. It really is the gift that keeps on giving 😉
Winner will get to shop the gorgeous collection with a $100 gift card from H&M. (You're welcome.)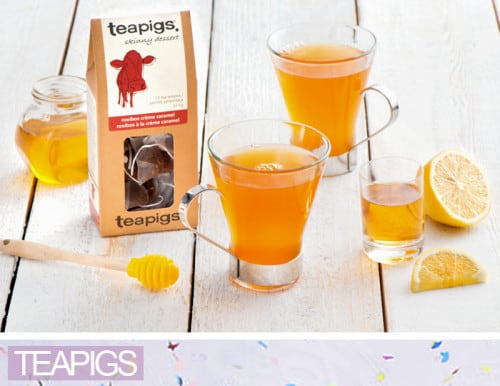 teapigs for Teatime
A time to recharge and reflect, a cup of rejuvenating hot tea is one of our most trusted daily rituals. It's also pretty much all we want to do during the holidays, whether we're reading in bed or catching up with friends; tea makes everything warmer and cozier.
One of our favourite new discoveries is teapigs, a line of black, green and herbal teas made with whole leaf tea, berries and herbs. The best part? There are no artificial flavours and the tea satchels or "temples" are fully biodegradable.
Winner will receive the Get Cozy Prize Pack, featuring an assortment of teapigs teas – will you get english breakfast, darjeeling earl grey, chilli chai, mao feng green tea, rooibos crème caramel, chamomile, peppermint leaves or super fruit? We'll surprise ya! That's not all: the prize pack also includes a soft throw, bath products and candles. Basically, you won't want to leave your house ever again.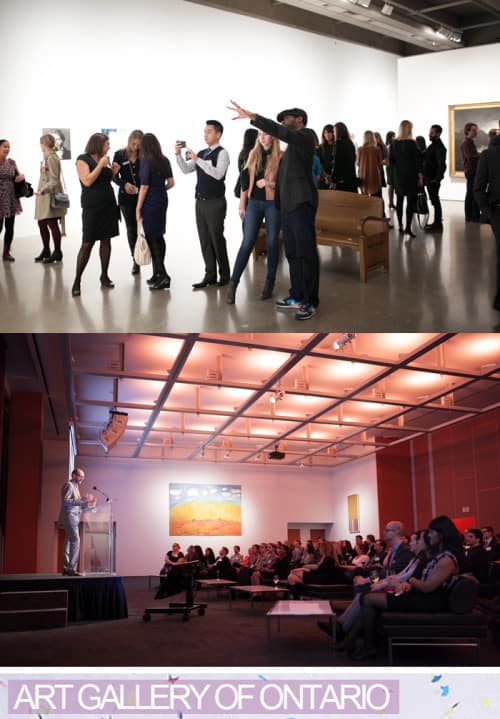 Score a membership to the AGO
When we're looking for a little inspiration, AGO is it. One of our most treasured spots in the city, it boasts a collection of over 90,000 works from the calming landscapes of Group of Seven to the vibrant African and Oceanic art gallery and cutting-edge contemporary pieces. With so much to see, and new exhibitions popping up on the regular, every visit to the AGO is special; we just can't get enough!
AGO Next is a dynamic membership program for art lovers under 40, which connects its lucky members with art and artists in spirited social settings. With ten annual events, ranging from artists talks to performance art, WE WANT IN!
Winner will receive an AGO Next membership, valued at $600 (WOWZERS!) which offers invitations to EXCLUSIVE AGO Next events, free unlimited access to the AGO's collections and most special exhibitions, guest passes, discounts at FRANK, exclusive use of the Norma Ridley Members' Lounge and MORE. Holy perks, Batman!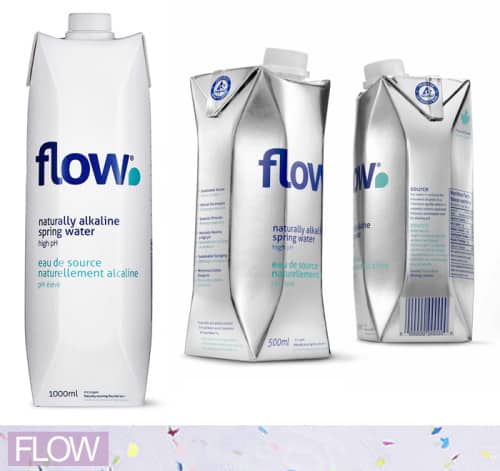 Ho-Ho-Holiday Hydration with Flow
We all know how important hydration is, especially during the winter months. Not only is the weather doing us no favours, but all the holiday boozin' and cruisin' can take a nasty toll on our bods and our skin. We're thrilled to offer you a way to stay on top of your water intake that's as refreshing as it is sustainable.
Flow is a socially responsible Canadian spring water brand committed to providing the highest quality water while maintaining holistically mindful business practices, including sustainability and healthful qualities. It is sourced from a family-owned property in Mildmay, Ontario, where it naturally collects essential minerals and electrolytes, resulting in an alkaline pH. Aaaand, Flow's packaging is made of 70% renewable materials that is also both PET- and BPA-free.
Winner will receive a month's supply of Flow delivered by Flow Direct, Flow's water subscription service powered by an electric vehicle! Sounds cool, eh? Find out more by signing up to Flow for exclusive access to VIP parties, wellness tips and more HERE.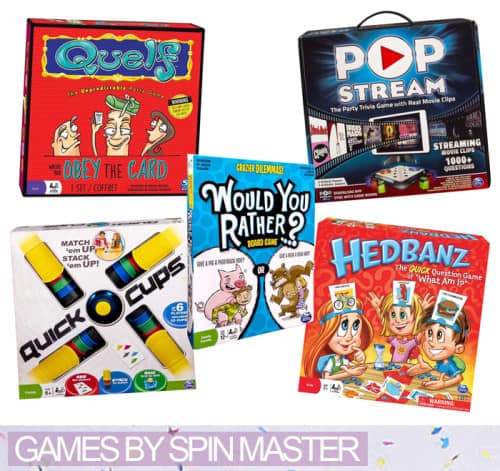 Game Night Fun with Spin Master
If you're into fun, you seriously have to check this out. Challenging, mind-boggling, hilarious – Games by Spin Master will keep you on your toes allllll through the holidays, and then some. There's a game for every occasion, whether you're hosting pals in the city, enjoying a cozy night in with your cuddle buddy, or tucked away in a snowy cottage with the fam.
Winner will receive a bundle of games we love: POP STREAM (a trivia-style movie game show you can play in your very own living room), Quick Cups (an easy, fast paced game of matching and stacking), Hedbanz (ask "yes" or "no" question to figure out "What am I?"), Quelf (the unpredictable party game where you're forced to use your creativity and imagination to answer questions and perform stunts) and the classic, Would You Rather?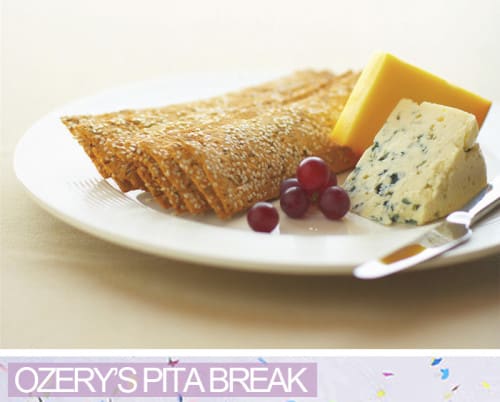 Entertaining Made Easy (and Healthy) with Ozery's Pita Break
Chances are you've had Ozery's Lavash Crackers before because THEY ARE DELICIOUS. Like, if you're serving a charcuterie board and don't think to include a handful of these guys (they're all amazing but the Flax and Honey are next level), you have failed. Get out the game. Seriously.
A multi-generational family business, Ozery's Pita Break is based in Toronto and produces wholesome and healthy products based on Grandma's recipe. Free of preservatives, additives and other crap, Ozery's offerings are the perfect holiday entertaining accoutrement. Dips, apps, cheese boards and more; the opportunities are bountiful and very tasty!
Winner will receive an Entertaining Essentials Prize Pack, featuring four full-sized Ozery's products (two flavours of Lavash Crackers and two packs of the Just Minis) along with a gorgeous wooden cheese board, serving knives, and artisan nuts.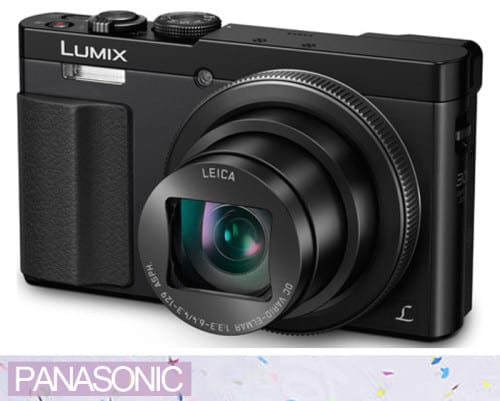 Panasonic Makes Every Moment Count
Hooked on food photography? Obsessed with #OOTDs? Maybe you're into snapping party pics of your pals or organizing daily photo shoots with your cat (you can tell us, we won't judge). Regardless of your inspiration, a beautiful photo begins with a great camera.
Winner will receive a Lumix DMC-ZS50 camera (it retails for $529.99. OMG!) so she can snap snap snap all winter long. Cell phone cams don't stand a chance against this baby! Equipped with a super-long LEICA lens with a 30x zoom (we're talkin' 24-720mm) you can get as close as you like to your subject matter, and the enhanced low-light sensitivity improves sharpness and keeps graininess at bay. #blessed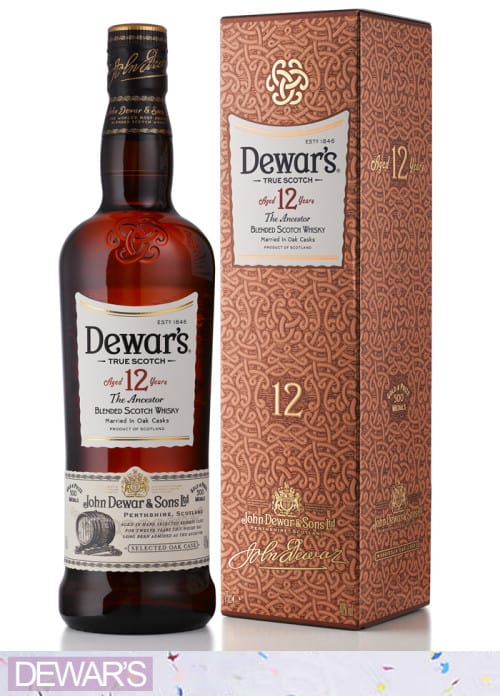 Share the Gift of Dewar's 12
It's not all about you, girrrrl. This holiday season we want you to treat a special man in your life with a bottle of Dewar's 12. Maybe it's your dad, brother or best friend? Or maybe it's the perfect opportunity to get all your favourite fellas together for an evening of bonding and shop talk?
Either way, when it comes to gifts, most men would prefer an experiential present, especially one that goes down as smooth as Dewar's 12. But hey, we don't want to leave the ladies out completely, especially when it comes to world's most awarded blended scotch; it's a must-try for errrrybody!
Our winner will receive two bottles of Dewar's 12. Bottoms up!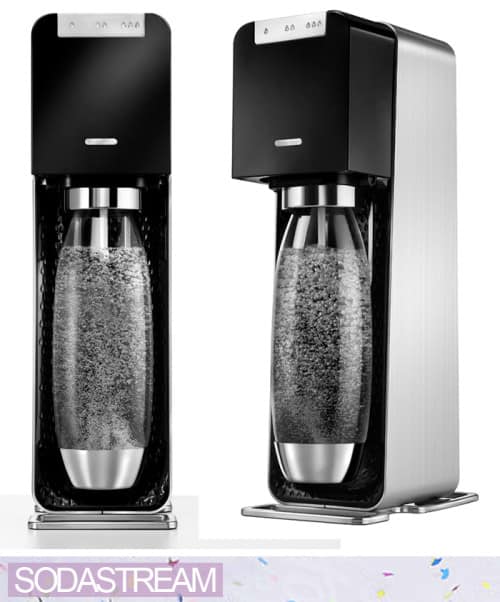 'Tis the Season for Sparkling Drinks from SodaStream
If you haven't already, WHAT ARE YOU WAITING FOR? It's time to enter the world of customizable and refreshing sparkling water with SodaStream, made in the comfort of home. One day we may be feeling the vanilla and earl grey vibes, while the next we're combining peach and thyme; SodaStream makes it all possible! It's like the Vogue fashion closet of sparkling water; the choices are endless, and they're incredible!
The best part? It only takes thirty seconds to create a bubbly bevy. It's sparkling water any way you like it, baby!
Winner will receive a SodaStream POWER so she can make delicious sparkling drinks alllllll through the holidays. Talk about being the hostess with the mostest!
Amazing, right? Don't forget, there are two ways to enter to win this gorgeous set of gifts:
Tweet "Dear @shedoesthecity, I would love to win your #HolidayWishList2015 contest, I've been so good!"
Shoot us an email to contests@shedoesthecity.com with subject line "Holiday Wish List 2015."
The fine print: Contest is open to Canadian residents only. Entrants must be 19 or over at time of entry. Contest closes Dec 19; winner will be notified by Dec 20 at 4pm.
Good luck and have a lovely holiday season, XOX.