HELLO APRIL, THANK GOD YOU'VE ARRIVED.
Some months come and go without much notice: suddenly you're mid-month and realizing, "Oh yeah, it's July already!" But April has always been a month that I crave from desperation, like when you're on the 401 and need to pee badly, but the next service station is 60km away. You keep hoping to see it over the next hill, and when it isn't there, you panic and pine like a distressed dog. The release and relaxation I felt upon April's arrival this year was like a piss at a roadside McDonald's that happened just in time.
As with all new years, I gave myself a lot of lofty goals at the beginning of 2017. It felt like planning a great trip: images of exhilarating adventures and colourful dreams were before me, and I was walking towards the new and exciting. Even though the political climate was dismal and news headlines were distressing, there was an energy running through me, like a bubbling freshwater creek, brimming with life.
By mid-February, I had trekked a lot of terrain, scraping my knees on the rocky bits, but I was still blazing an invigorating trail through a lush forest. As I continued, I got caught in a thicket that stung me with its thorns, but I remained in awe of my surroundings and ventured on with confidence. But by day 90 of 2017, I felt like I was being dragged through the forest, locked in the jaws of a hungry wolf.
Sometimes, we take on far too much. For me, it took smashing into a car (the only parked car on the street) to realize as such. I hit the vehicle with such velocity that green ooze began to pour from the engine. It was a cold, wet, windy day and my throat was in pain with each breath I wheezed. Through the drizzle on my glasses, I stood in front of the car I had smashed, watching a giant puddle of toxic green slime gather by my feet.
I cannot tell you what happened, if I accidentally slammed my foot on the accelerator thinking it was the break, or if my mind was overloaded, frazzled, and my brain didn't connect to my foot and I lost control, or if the car revs were high and switching gears made it jump…I don't know. The only thing I knew was that the wreckage before me mirrored my body and mind. It looked like how I felt: broken and sick. It was a sign that I needed to slow down.
For the last two weeks of March, I worked fewer hours, I slept when my body was tired, drank a lot of Neo Citran, visited my doctor twice, got an X-ray, loaded up on various medications, visited a therapist and pushed whatever didn't absolutely have to get done to the side while I tried to recover. It was nothing serious, but definitely a breakdown.
But with rest, nutrients, time, and some sunshine, I am back to a standing position and ready to continue on. Seeing purple and yellow crocuses poke through dirty patches of lawn feeds me with energy and reminds me that we all have cyclical periods of regrowth. Like the flowers in the yard, I die a little in March and then spring up in April. Memo to self: Slow down. Stop to enjoy it, and remember to breathe.
Even the culture that arrives with April is full of life and abundant in things that will invigorate the mind and body. Here are a few of the stories we're looking forward to sharing in the coming weeks:
Grow Op at The Gladstone
Next week, The Gladstone Hotel will turn into a living greenhouse. Celebrating its fifth year, this is THE place you want to check out if you're a plant enthusiast, love green cities, or are stimulated by the blending of urban landscapes and the natural environment. Think Allen Gardens inside The Gladstone Hotel: #GrowOp2017 examines how humans and other species live within and without natural systems of growth, change, abundance, scarcity, decay and life.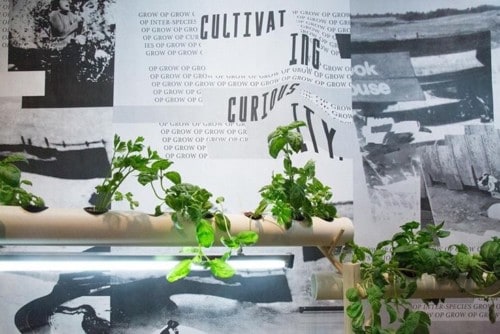 Citizen Jane: Battle for the City
The best way to form a deeper relationship with your city is to get outside and walk it. Urbanist Jane Jacobs is a local legend whose philosophies about cities and neighbourhoods strike me at my core. While Toronto's Jane's Walk is in May, the critically praised documentary about Jane's life releases in theatres on Friday, April 21. Prior to the screening, there will be an exclusive Jane's Walk, exploring the Two Kings, how it emerged, and the history of the area between Spadina and Portland. Led by former Toronto Mayor Barbara Hall and urban designer Ken Greenberg, the walk will start at Jane's Chairs at Memorial Square Park and finish at the TIFF Bell Lightbox in time for the 7pm theatrical premiere of Citizen Jane: Battle for the City. Following the film, there will be a Town Hall discussion with special guests, including Amanda Lewis (Charlie's FreeWheels), Hibaq Gelle (Premier's Council on Youth Opportunities) and a speaker from Parkdale Neighbourhood Land Trust (PNLT). If you don't make it to this night, see the documentary another night, and be sure to hit up one of the hundreds of Jane's Walk in the first weekend of May.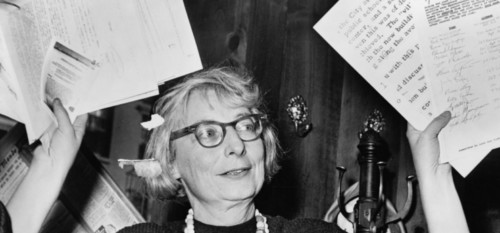 New Life Between Neighbours
While we're on the topic of neighbourhoods, back in late February, I sat down with two women behind a peaceful political movement in the Roncesvalles neighbourhood. In the days following Trump's announcement of the travel ban, and in the wake of the tragic Quebec City mosque shooting, a childhood friend of mine began a solidarity ribbon initiative: a small gesture that made a clear statement that all faiths were welcome. What began as a project amongst neighbours attracted a lot of media attention and grew to other parts of the city. But the story I want to share is how this creative project spawned a friendship between my friend, Jessica Olivier, and her Muslim neighbour, Rusul Alrubail, and the journey that has followed since. Never assume you cannot create change, for any change begins with small beginnings that await you right outside your front door.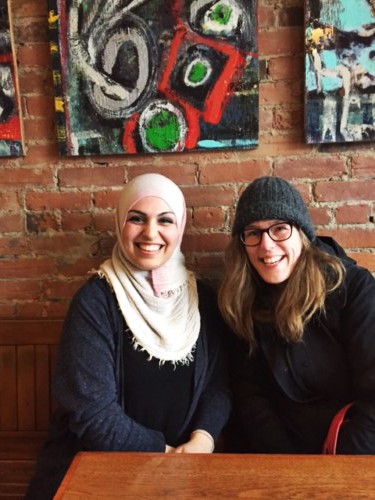 The Life of Objects: Furniture Bank
It's interesting how inanimate objects can have a life, or how we as humans, can have complex emotional bonds with our stuff. While cleaning this year, I ended up revisiting many chapters of my life while tracing the history of a dresser lived with me since birth. Although it reached the end of its life with me, it has already begun a new life with another family. I've told part one of the story, and next week I will tell you about my visit to Furniture Bank, and how it is one of the most beautiful organizations in Toronto that truly gives beautiful new depth when it comes to the rebirth of objects.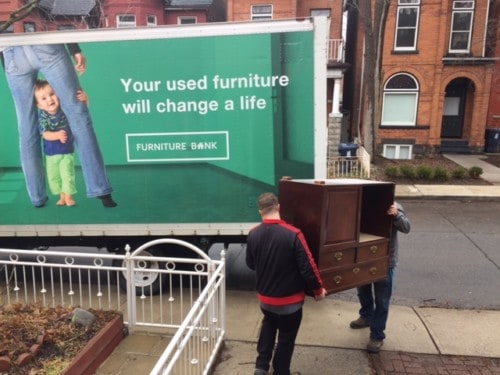 Hot Docs
We've already shared our Top Picks for Hot Docs, and throughout the month, we will be publishing dozens of interviews with filmmakers from around the world. From a ninety-year-old sex columnist in India to a group of women who are hell-bent on living life as mermaids, and everything that could possibly fit between, Hot Docs will wake you up and introduce you to new life.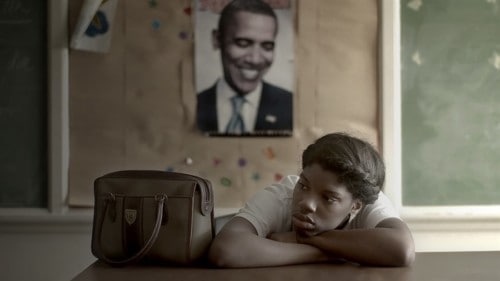 April is so jam-packed with beautiful growth and rebirth that I have to be cautious just how much I commit to exploring. If March provided a lesson, it's that I'm only human and have limits.
Behold, the city is full of life, but be careful when choosing your own adventure. Like the perfect messy patch of crocuses in the front yard, we are strong and resilient, but we are also fragile.