I have never encountered a January like this one. A new year always begins with new goals, but unlike past years, when resolutions were personal (e.g., quit smoking, budget better, make more soup), 2017 is about joining a collective fight to get the world back on track. Deep breath, sip your coffee, we can do this.
This year also marks Canada's 150th birthday and Shedoesthecity's 10th anniversary – so what does this mean? It's an opportunity to look at our history, learn from it and discuss who we are now and who we want to be – both as engaged citizens and as a publisher that prides itself on sharing stories by women.
We're on day four of this new year, and I already feel a little overwhelmed, but more than that, I feel invigorated and ready to get to work. So, where to begin?
Get School'd: Starting To Write – January 11th
Next week, as part of the Get School'd series at The Gladstone Hotel, Shedoesthecity will host its first-ever writing workshop. So many of our site's contributors are new writers, so we decided to focus this workshop on starting to write: from choosing what to write about, to finding your voice, to understanding the personal benefits a regular writing practice can have.
Thinking about this workshop has allowed me to go back to the very beginning of Shedoesthecity and retrace how the site began. It started with one email – one note to a friend – and now it receives approximately two million visitors annually. When I think about this, it makes the year ahead feel less daunting. While there is no undertaking as big as "Let's CHANGE THE WORLD!" it, like all change, starts with one step.
Planning for this has also given me time to reflect on the power of the written word: how words can make us feel, where writing can take us, what doors it can open, and who it can connect us to. This course is a wonderful way to remember that we all have power, and when you bring together a room full of women, the power grows.
May this workshop be an impetus to kick off one year-long goal: add more diverse voices to Shedoesthecity and share stories from varying perspectives. After all, Canada is a big country, and there are millions of stories that have not yet been heard.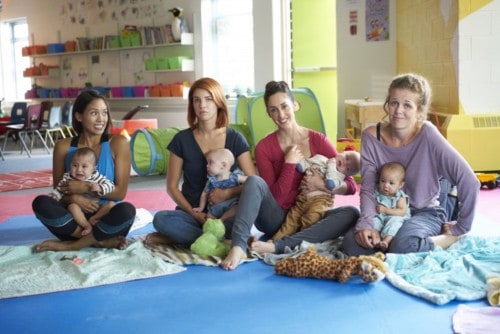 CBC's Workin' Moms – Premiere's January 10
On January 10th, CBC premieres a new program: Workin' Moms. I'm thrilled that Shedoesthecity has partnered with the broadcaster to help spread the word on this fantastic and hilarious new series that shows the insane juggling act mothers deal with, but with levity and humour (two things all us moms need to survive).
Right before the holidays, Love, Emoem published a feature in which I shared intimate details of how motherhood rocked my identity while helping to grow Shedoesthecity's brand for the better. Balancing young children and work is…well, there is no balance! It's off-the-charts intense, and if there is one lesson I've learned since becoming a mother, it's how grossly misunderstood the challenges of parenthood are in our society.
Partnering with CBC to help promote this show will spark more needed conversations around the polarizing realities of being a working mom, be it regarding equal career opportunities, postpartum depression, or unplanned pregnancy.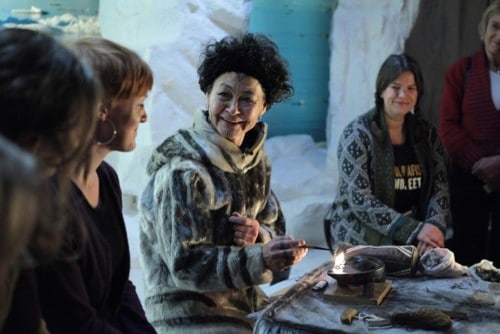 Canada's Top Ten – January 13-26
Who are we as Canadians? Isn't it weird that we don't know? That we're always asking ourselves that? While 150 dates back further than our grandparents, as a country, we're still young. We're old enough to have some ugly scars that haunt us in the mirror, but we're also at an age where we can define who we really are and what our country stands for.
Canada's Top Ten Film Festival is an excellent way to dive into our collective identity. I'm taking the #SeeTheNorth promotional hashtag seriously and choosing to focus Shedoesthecity's attention on one particular film: Alethea Arnaquq-Baril's award-winning documentary The Angry Inuk.
In the late fall, I met Alethea at the National Film Board for an hour-long interview about indigenous culture and concerns in Canada today. Being the same age and both having two-year-old boys, Alethea and I spoke openly and candidly about our common struggles as moms.
While we encourage you to check out as many films as possible during Canada's Top Ten, we can't wait to share Alethea's inspiring story with you. The Angry Inuk is definitely an excellent film to begin finding answers to that big question: who and what do we want Canada to be?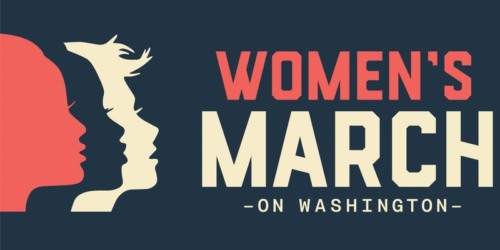 Women's March on Washington – January 21
The end of the month will also feel like the beginning of something B-I-G. And I'm not talking about Trump's presidency; I'm talking about a movement so massive that it will reverberate around the world. I'm both nervous and excited to add my voice and footsteps to the leagues of men and women who will be joining the Women's March on Washington the day following Trump's inauguration. Some people have questioned why I, as a Canadian, will be attending this anti-Trump, anti-hate march. The short answer is this: we all live in this world, and the world that I want for myself and my son is under threat.
I'll be heading down with one childhood friend and meeting other friends there. We're going to take you with us and share it all live on Facebook, because we are all in this together.
***
In the late fall of 2016, after the US election, my body felt lethargic, my head felt muddled, and my heart hurt. It took a few weeks to digest the news, pull myself together and find the energy to move forward. Today, I'm feeling strength, from within and from all of you. Let's flex our muscles and pivot the world back on track.
(Woof. January is hefty. But that's fine, because February is all hot sex.)