Karen Barski is an RN, designer, and the founder of Woombie, now one of the top baby swaddles in the world. The idea for the Woombie, like all smart ideas, came out of necessity, wanting to get her daughter to sleep, comfortably and safely. To date, Woombie has received over twenty awards for design and innovation. She also just launched a non-profit, 24-7 LOVE, which gifts new beds to kids in need.
We chatted with Barski this week to learn more.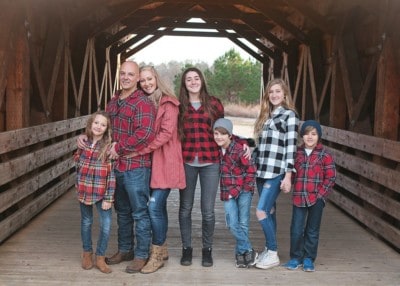 SDTC: What is Woombie and what issue does it address?
KB: The Woombie addresses the issue of loose, unsafe blankets, overheating and locking hips/shoulders in one position for long periods of time.
What was your own experience like dealing with sleep issues when you were a new mom? How did that inform this product?
My daughter became ravelled in a large square blanket. I intuitively woke up and saw her struggling, breathing hard, red and perspiring. This scared my husband and me so much that we tried to find a safer method in market, but could not. There were no swaddles in market that could prevent part or the whole of the swaddle from riding up over the face.
What was the biggest challenge you faced in getting Woombie off the ground?
For me, the biggest challenge was making the decision to put our hard-earned money into a new product. It was all of our savings. However, we felt strongly in the product once we prototyped it and saw the difference in our daughter's sleep and startle reflex.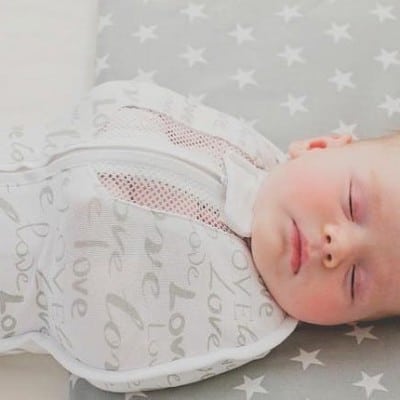 Walk us through a typical day in your life, from getting up until going to bed?
I do not set alarms! My body wakes up between 6:00 and 7:00 a.m. I sit in bed for a few minutes to meditate and then visualize a successful day or project that I am in the midst of. I then make my coffee and, as it is brewing, watch the sun peek up from the trees in my backyard. By then, one of the four children (we have five but one is twenty-four and living in California) wake up and greet me with a sleepy hug. Then another, then another! We start with a healthy smoothie of kale or chard from the garden, almond milk, pea protein and berries. Then it is breakfast time, hygiene for the kids, a ten-minute group meditation and fifteen minutes of "tidy time" before homeschool begins.
The kids are all very self-guided this year in fifth, sixth and twelfth grade, so as they work independently, I also work! Some days I go into the warehouse to do photography or help out. By then, it is time for karate, horseback riding lessons and dinner. My husband and I tag team parent, so when I am busy he takes the lead with the house and children.
Any tips for other moms who have a great idea but lack the confidence to get a biz started?
Think it through from all angles and then trust your friends to give feedback. If you believe in it, go for it. If you feel a strong pull from the heart, it is right. Follow it, and flow with the river. If you feel like you are struggling or back-peddling, take a step back and breathe, meditate and ask for guidance. The bottom line is this: If you believe you can do it, you CAN do it. If you believe you can't do it, walk away! It is all about the Law of Attraction. You can do anything if your heart believes in it and you align your heart with your beliefs.
What does 24/7Love do, and how can we help?
24/7 Love Charity debuted on February 14 of this year and is a non-profit. We donate toddler "bed-in-bags" to children in need. $100 provides four beds (bed-pillow-blanket) to children aged 1-11 who are without a bed. You can donate at 24-7LoveCharity.com.