I am a YYoga frequenter in my Vancouver neighbourhood of Kitsilano. The facility is spacious, clean, beautiful, and relaxing—everything a yoga studio should be. They have a towel and mat service, free lockers and showers, a sauna, hot tea, and a lovely patio that overlooks the hustle and bustle of Kitsilano's West 4th Avenue. Oh, and their classes are great: challenging and fun while remaining unpretentious. Jealous? YOU DON'T HAVE TO BE, BECAUSE THEY'RE OPENING UP A STUDIO IN TORONTO!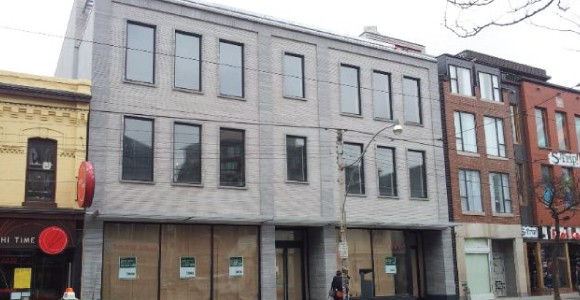 333 Queen St. W. (at John) is the home of YYoga's first Toronto location, and if you can't already tell, I'm stoked on it. Why? Because I think you will love this place as much as I do. There will be two yoga rooms (one for hot and one for regular), plus a cycling room, and over eight types of yoga offered all day long.
They haven't revealed an opening date yet, but I just figured this place should be on your radar. You will want to go there. (And no, they have no idea that I'm writing this. My gushing love comes from no place other than the swelling in my heart.) See you on the mat!