Toronto-based global intimates and apparel brand Knix partnered with Carriage House Birth to create Life After Birth: Portraits of Love and the Beauty of Parenthood, an exquisite book that shares real-life photography and stories, that honour the full postpartum experience—revealing messy and difficult challenges alongside tender moments.
It's hard to say exactly how our society arrived at a point where the reality of parenthood, and specifically motherhood, was traded in for some soft-lit pretty one-dimensional portrayal but somewhere along the way we really messed up sharing what having a baby is actually like. This new book hopes to illuminate the full story, and celebrate all that comes with childbirth.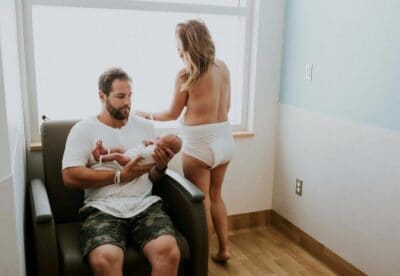 "There is a lot of misinformation and misrepresentation when it comes to postpartum, often referred to as the fourth trimester," said Knix Founder & CEO Joanna Griffiths. "It's either forgotten about or the experience is depicted in an unrealistic way. Life After Birth aims to honour the postpartum journey and strength found within an experience that changes you forever."
Five years ago, much of what is shared in this book still wasn't talked about openly. I gave birth in 2014, and I am certain I'm not alone in saying that in the days and weeks and months (and years!) after giving birth, I remained in a state of shock at how hard being a new mother was, and how exhausted and isolated I felt. Life After Birth will help people feel less alone, and see that the chaos and overwhelming feelings they are experiencing are not unusual. To know that brings assurance and peace of mind.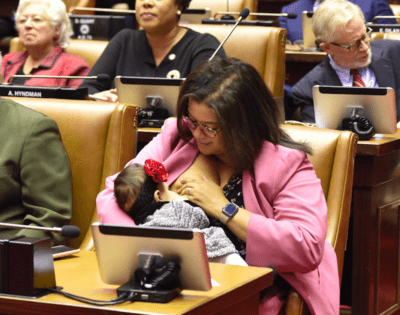 "Every birth experience and every journey leading to birth and thereafter is different. In the absence of these stories it can become quite an isolating experience," explains Carriage House Birth Co-Founder and Doula, Domino Kirke-Badgley. "From the moment of birth, the at home healing process, navigating feeding, fertility and loss, to reframing how we look at ourselves and our changing identity and bodies, the Life After Birth book brings a first-of-its kind perspective that you aren't postpartum for a matter of days, or weeks, you are postpartum forever."
Postpartum forever. I've never thought of it that way, but it's the truest thing I've heard in a long time. So much of the conversation around postpartum is about the "bounce back", that includes unrealistic pressures of returning to your pre-child life, implying both a physical bounce back in your body, but also jumping back into work, or whatever, as if having a kid is just some temporary thing. It doesn't work like that. FINALLY, there's something that validates the actual experience.
The book that is co-authored by the Knix and Carriage House Birth Communities, features all types of postpartum stories, and includes contributions from Amy Schumer, Rocky Barnes, Gabrielle Union-Wade, Bozoma Saint John, Shanola Hampton, Jillian Harris and more, with a forward written by Knix Global Ambassador, and expecting mother, Ashley Graham.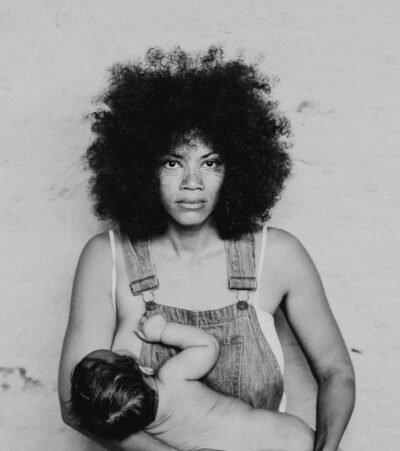 So now you know what to buy that friend who is having a baby. Life After Birth is available for purchase at knix.ca and local bookstores as of today.
Photos above, top to bottom, feature Arelys Hernandez, Jillian Harris, Michaelle Solages and Neram Niminde.