If you don't know who Goldroom is yet, it's time to get in the know. This past Saturday night, the LA-based producer—whose real name is Josh Legg—took over Wrongbar with a live band featuring Mereki Beach on vocals.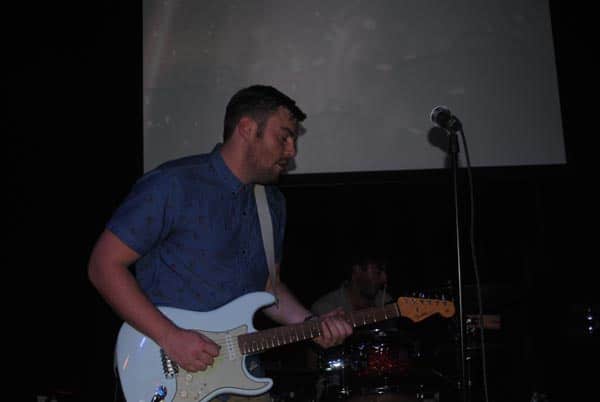 I've seen Goldroom three times before this (I'm not obsessed! Ok, just kidding, I am) but I have to say this was my favourite experience yet. Watching Legg switch from guitar to keyboard with Mereki looking "hotter than Sky Ferreira" (as my dear pal Tory yelled from the crowd) in sequined shorts and Timberlands made for an excellent set and totally fun night.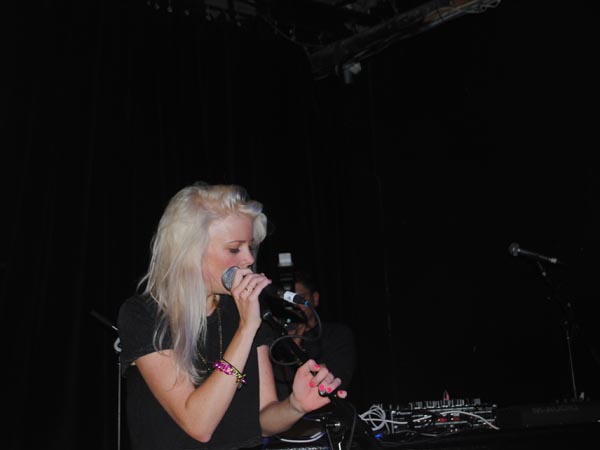 Kicking the dance party off was Wrongbar regulars, Natural Animal, who gave the crowd a taste of their upcoming EP.After they hung-up their trademark pink telephone/headphone thing, Legg and co. took to the stage and made their way through some of the best Goldroom remixes and original songs. From "Fifteen" to "Sweetness Alive," hearing electronic remixes played on real instruments was the absolute treat of the weekend (and maybe month). Ending on a super duper high note, the band played Niki and the Dove's "Mother Protect" and Tory hoisted Mereki onto his shoulders as she finished the song.
So, Goldroom if you ever read this, come back soon because Toronto seriously loves you.