If you've been craving the classic drive-in experience, as a way to do something special this summer that also feels safe, then head to Ontario this month for the Lavazza Drive-In Film Festival. Romantic, convenient, and with a lakeside breeze.
Hosted by the ICFF (Italian Contemporary Film Festival), The Festival is designed first and foremost to give Torontonians a beautifully curated cultural experience but also—in partnership with Embassy of Italy—it is also hoping to get audiences dreaming of travel to Italy. Travel and tourism are industries that have certainly been obliterated by COVID, and hit Italy hard, but will hopefully bounce back in the future.
A press release shares that The Festival will offer something for everyone – from comedies to musicals, historical dramas to crime thrillers to family-friendly films, and everything in between. A different nation will be represented each night at Ontario Place, including France, China, Russia, the US, the UK, Brazil, India and Canada, with a special "Focus on Italy" series; four contemporary Italian films presented in collaboration with the Instituto Italiano. di Cultura a Toronto. A portion of ticket sales will go directly to the Canadian Red Cross to assist with COVID-19 relief efforts.
"I have always strongly supported the ICFF's initiatives, and the solution of a Drive-In Film Festival, which will allow patrons to keep their usual summer appointment with Italian cinema while at the same time maintaining maximum safety, convinced me immediately," affirmed Italian Ambassador to Canada, Claudio Taffuri. "Initiatives like this one are what we really need. Even at a time when we are required to remain distanced, we did not want to give up, we did not want to lose contact, and we explored new solutions and new ways to share our cinema culture with our Canadian friends."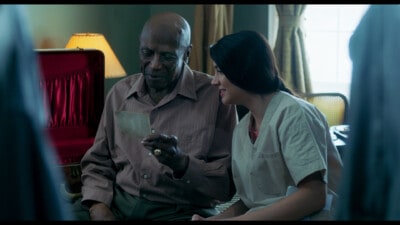 The Festival will kick off with a screening of The Cuban, a critically-acclaimed Canadian film starring Ana Golja and Academy Award winner Lou Gossett Jr., and shares the story of a young Afghan immigrant who lands a job as a caregiver in a nursing home, working closely with elderly patients suffering from dementia.
As if this wasn't all incredibly exciting as is, The Festival also promises snack delivery to vehicles!!! We will definitely be cruising on down to the #lavazzadrivein this summer.
Each evening of the Festival, a feature film will be preceded by live and live-streamed interviews and Question & Answer sessions with actors and directors, as well as short film presentations. The full programming schedule will be announced in the coming days. Visit www.icff.ca or call 416-893-3966 for ticket information.