This summer, Häagen-Dazs will be rolling through Toronto in a big, gold ice cream truck for a 32-stop ice cream tour. (WAIT. It gets better…) During July and August, they'll be offering a series of unexpected, indulgent, and premium ice cream creations made in collaboration with some of the city's most notable chefs.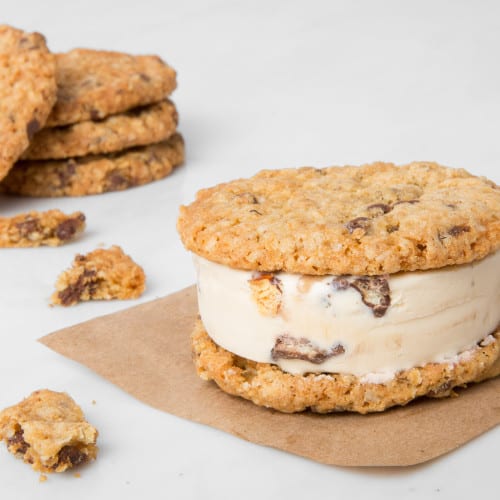 To kick things off, The Harbord Room's Cory Vitiello has created two supremely delicious dishes.
For his first trick, Vitiello will pair Chocolate Peanut Butter ice cream with homemade marshmallow meringue, fried cornbread, sour cherries, and roasted peanut sauce. Injecting elements of the unexpected, his second dish pairs the summer fresh and brand new Pineapple Coconut ice cream with puffed coconut tapioca, basil shortbread, and spicy caramel sauce.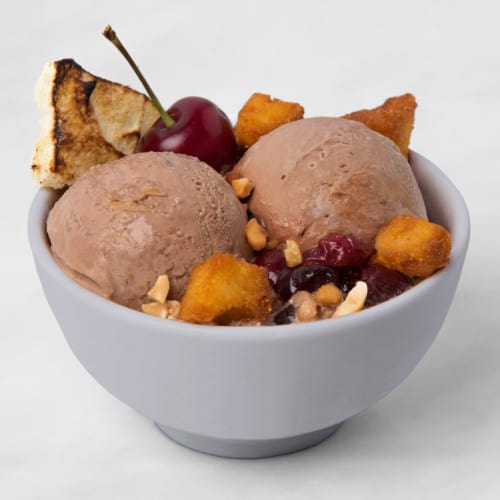 WE CAN'T EVEN!
Each chef's creations are available for a limited time only. Vitiello's dishes are available from now until July 21, and then the Big Gold Truck will see premium offerings from Delica Kitchen's Devin Connel, Campagnolo's Craig Harding, and DaiLo's Nick Liu.
For a sneak peak at each chef's creations, click here. For a look at where the Big Gold Truck will be popping up all summer, click here.