Here are some of the albums we can't get enough of right now!
Sleater-Kinney: No Cities to Love
With '90s nostaglia popping up just about everywhere these days, the timing couldn't be better for the return of riot grrrls Sleater-Kinney. No Cities to Love is exactly what a reunion album should sound like: memorable, meaningful, and polished. Most importantly, though, it remains true to the band's roots. "Price Tag" and "Bury Our Friends" could stack up against any of Sleater-Kinney's past hits and are proof that like fine wine, some bands do get better with age.
Must-hear track: "Bury Our Friends"
The Decemberists: What a Terrible World, What a Beautiful World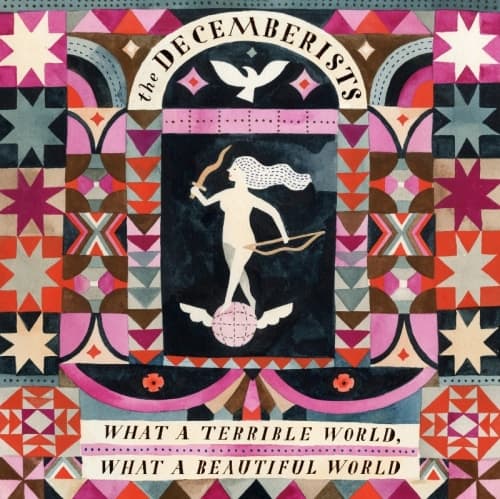 The Decemberists are known for their storytelling ability, but unlike past albums – which were centered around Japanese folktales and sea battles – What a Terrible World, What a Beautiful World delves into more personal matters while still maintaining that folksy charm the band is known for. On "12/17/12," singer Colin Meloy recalls the Sandy Hook Elementary School shooting from the perspective of a child; "oh my God, what a world you have made…what a terrible world, what a beautiful world," he sings, giving the album its title. Then there's "Philomena" – an ode to oral sex that Meloy calls "the dirtiest Decemberists song ever written." Cunnilingus never sounded this good.
Must-hear track: "Make You Better"
Father John Misty: I Love You, Honeybear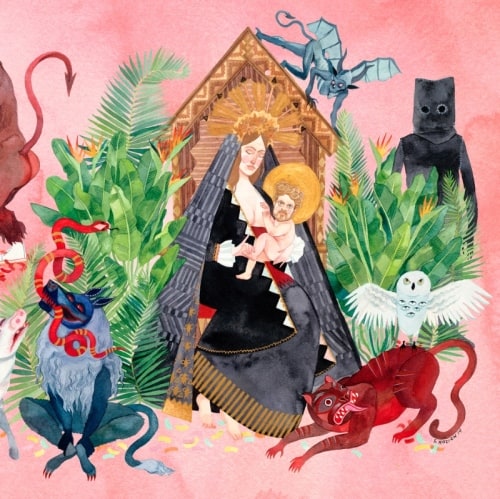 Sometimes, two years can feel like eternity. That's the case with I Love You, Honeybear – the follow-up to Father John Misty's wildly successful solo debut Fear Fun. As the name suggests, this album is a collection of songs about love. It focuses on two polarities: the belief that finding someone as equally miserable as you are is the best love can be and that love is for those interested in finding a companion to undergo a total transformation with. Josh Tillman (a.k.a. Father John Misty) says the concept for the album came about while he and his wife Emma were hallucinating in Joshua Tree, California; learning how to love and be loved. If you ever need proof that love conquers all, this album is it.
Must-hear track: "When You Are Smiling And Astride Me"