Four of our favourite Canadian bands will be taking the stage at one of our favourite Toronto venues, Massey Hall, this summer for the Live at Massey Hall concert series. And tickets are an amazing $18.94 (the year of Massey's founding).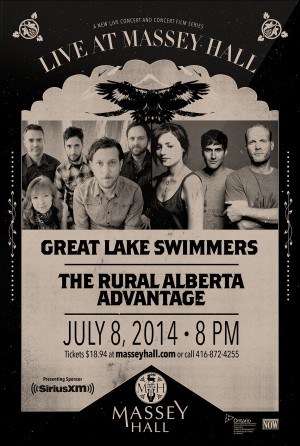 On July 8th, Great Lake Swimmers and Rural Alberta Advantage will perform, followed by Basia Bulat and Destroyer on July 10th. The whole experience will be filmed by Mitch Fillion from Southern Souls, and edited into a thirty-minute documentary. Check out the trailer below.
Tickets go on sale May 24th at 12 pm. Get 'em here.