Brides everywhere, rejoice. If you're searching for a total Pinterest-worthy and non-traditional wedding dress, & For Love is just the solution. Designers Angel Spendlove and Julie Forand have created dresses that are effortless but special. For some brides, the signature frothy bridal gowns just don't cut it and & For Love saw that gap in the market and went for it. The pieces are easy, fashion-forward and luxurious all at the same time. & For Love only launched its e-commerce site a little while ago and is now able to ship its gorgeous gowns anywhere in Canada, making looking bohemian and relaxed on your wedding day a breeze. From their love of the kale salad at Gusto 101 to their motto, get to know the designers behind & For Love.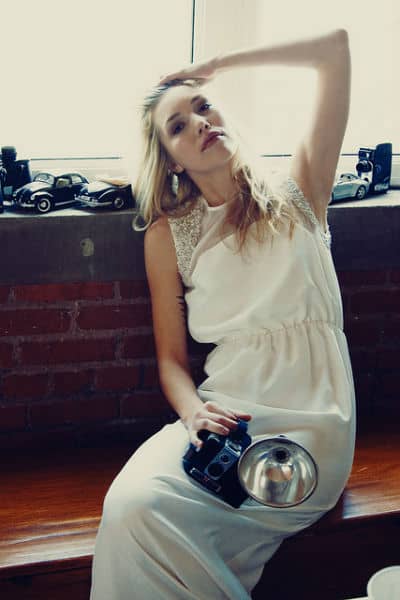 SDTC:  How would you describe your designs to someone who has never heard of your line?
& For Love: Our aesthetic is edgy and romantic at the same time. We love the look of laid-back glamour, relaxed bohemian silhouettes, and fashion-forward sensibilities.
SDTC:  When did you realize you wanted to design wedding dresses?
&FL: We both love the idea of celebrating love, and we saw that many people were celebrating in less traditional ways. It was not so much about wedding dresses, but more of a reflection of having something very special to wear for a meaningful time in your life.
SDTC: If you weren't designing dresses at the moment, what do you think you'd be doing instead?
&FL: We both love jewelry design—I think if it was not dresses it might be jewelry.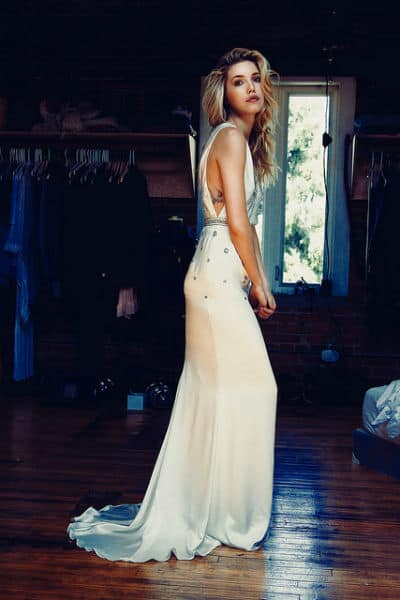 SDTC: What are some of your favourite places to go in Toronto? Parks, coffee, boutiques, spas, bars, restaurants? Where are we likely to find you?
&FL: You'll find us hanging out at the Early Bird café (613 Queen St. W.) on Queen West, we love having casual meetings there and the owners are super lovely. For boutiques, we are both big fans of The Narwhal for clothes and shoes, and Far Away Eyes on Queen St. East for amazing jewelry- Angel gets all her pieces from there! In the evening we love going to Gusto, we go there all the time for wine and the kale salad!
SDTC: What inspires you to create?
&FL: We're both inspired by many things—architecture, industrial design, art, photography, street-style, and vintage anything…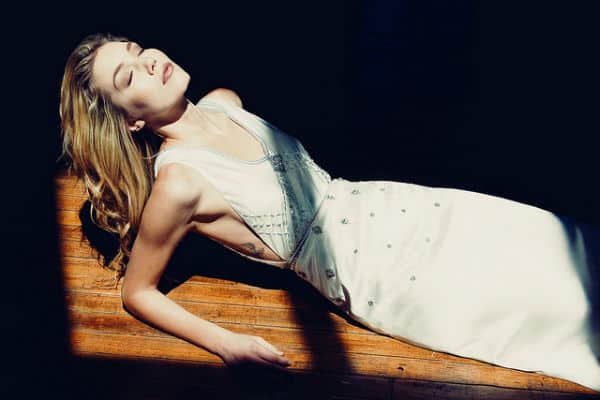 SDTC: What distinguishes your garments from others?
&FL: What really distinguishes us from what's currently in the market right now is that we approach our line from understanding the context of the environment. Where is the bride going to wear this? That's really important to us. Another thing that makes us really special is that everything is made right here in Toronto, from the design to the cutting to the hand beading. Our gowns are for women who value quality and craftsmanship, and aren't afraid to embrace a more non-traditional look. The laid-back, bohemian-glam aesthetic appeals to a wide range of women, and suits a variety of Canadian environments such as a cool boutique hotel wedding on Queen St West, to a beautiful outdoor event in wine country.
SDTC: What's next for you?
&FL: We're currently making connections with some great stockists in Canada and overseas, as well as starting to research our next collection!
SDTC: What's the best piece of advice you've ever received?
&FL: Follow your gut.
SDTC: What's the hardest thing you've had to overcome in your career?
&FL: We both look at challenges as opportunities to improve. That's probably why we work so well together.
SDTC: Describe & For Love in three words.
&FL: Effortless, laid-back and beautiful.