The season of deliciousness is upon us: #LongLiveTheSteamedBun is coming to Toronto. This month-long celebration is dedicated to that delicate, fluffy staple that gives us life – the steamed bun.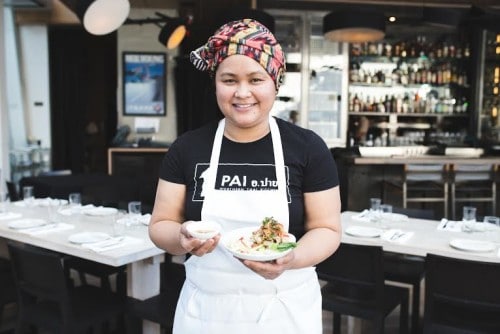 As part of the festivities, Chef Nuit Regular of PAI is partnering with Momofuku Daishō to create a unique take on the steamed bun: a northeastern Thai pork jowl bun with sweet and sour tamarind, roasted and crushed sticky rice and chayote and mango salad.
Get it in your mouth from May 16 to 22 at Momofuku Daishō (190 University Avenue, 3rd Floor).