Pastel Supernova is also the founder and artistic director of Love Letters Cabaret, what some have deemed Toronto's edgiest and most sexually charged dance theatre company.
With a background in classical ballet and experience choreographing and touring with such pop artists as Nelly Furtado, Pastel launched her dance company in 2012 and is now a highly coveted burlesque teacher in Toronto. Pastel's style blends her professional dance background with confidence, seduction and elegance, making the monthly productions at Lula Lounge as empowering as they are tantalizing.
Their next event, Knockout Burlesque Spring Fever, takes place on April 19 at Lula Lounge.
We caught up with Pastel this week to learn more about her background in burlesque.
SDTC: How did you get started as a burlesque performer?
PS: I became very curious about it when I started researching independent thinkers with an eye for fashion. Throughout history, women in burlesque have been labelled as "bad girls," but really they were unabashed bombshell performers who revelled in portraying a glamorous life. My first performance was on Valentine's Day in 2012 and it was true love.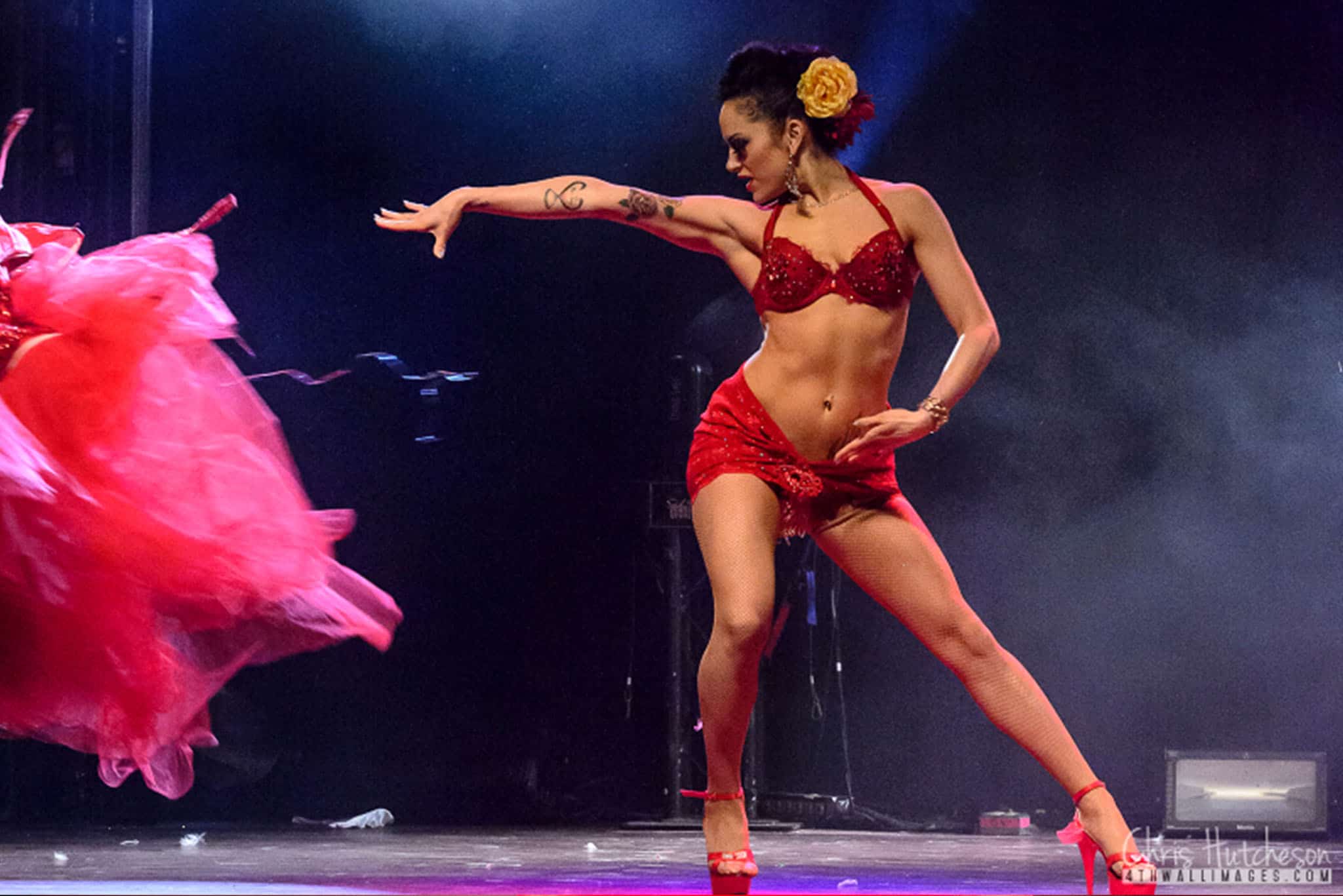 What are the biggest changes you've seen in the industry since you started?
It's getting more and more popular and evolving very quickly! Many people may think the aesthetic and musical choices of a burlesque show will automatically be something out of the 1920s or 1950s, but the more it spreads, the more it's adopting modern trends, music and technology.
There are niches for everyone in burlesque. There are those who love cosplay, fetishes and horror themes as much as there are fans of couture, vamps and vixens. There are all kinds of people in the audiences–mainly women and it's the same on stage.
My experience, coming from a professional dance background, is of people telling me their concerns that burlesque was too risqué and warning me that I was damaging my career. I have actually never been busier and I now see many of those once concerned faces celebrating their own provocative nature in burlesque shows of their own.
Fave song to perform to?
I love dancing the most to Sate! The song choice itself would depend on my mood but give me dirty electric guitar and her voice anytime.
What is a misconception about working in burlesque that you'd like to clear up?
Many of my students question their body types before trying burlesque. They think that because they look a certain way they shouldn't do it, but the truth is burlesque is for everybody! It is highly demanding because of the amount of confidence one needs to exude in a performance, but it's really all about owning up to who you are and knowing you are worthy. I call this honing in on your Poom Poom Power.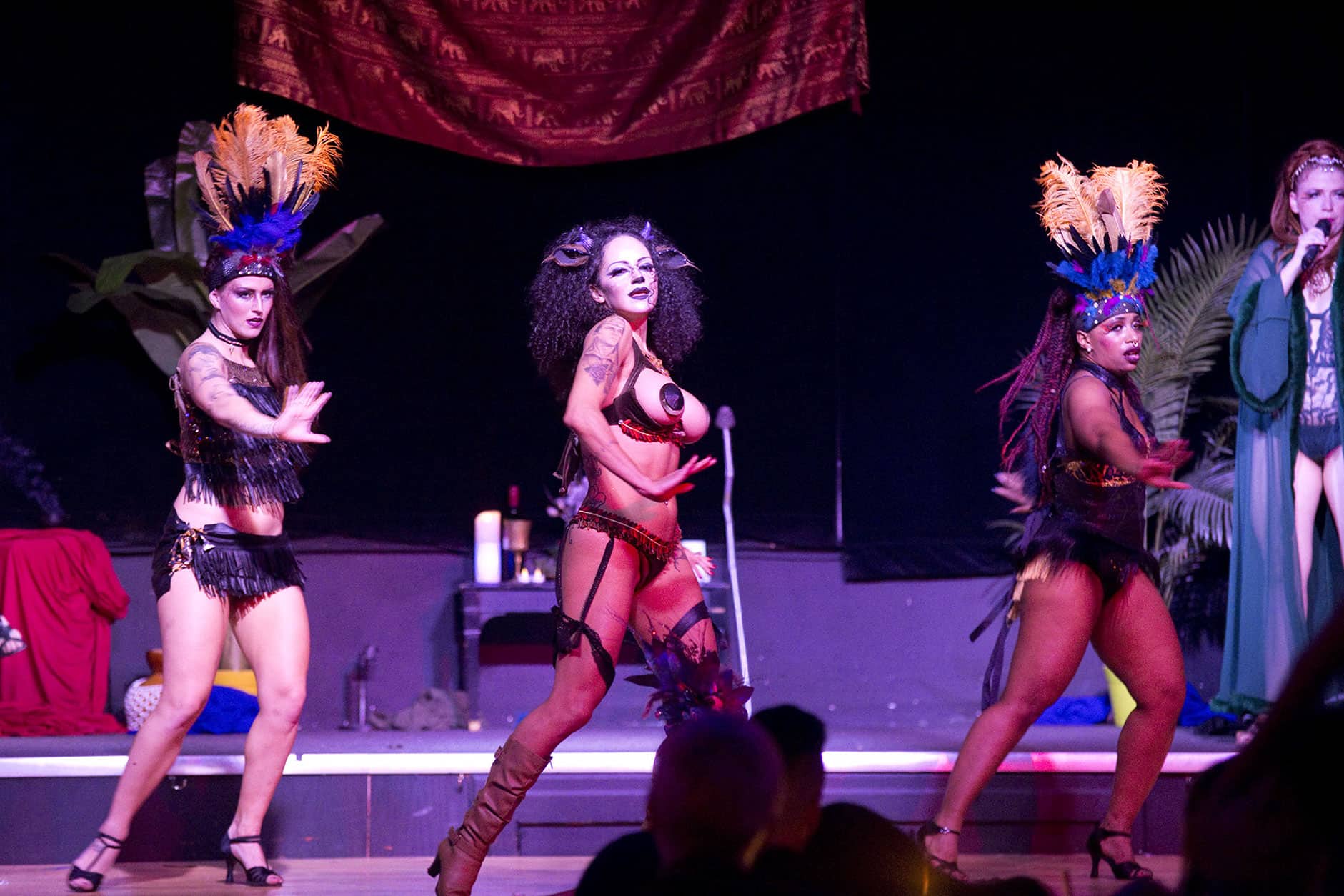 What do you love most about your career? What have you learned about yourself through entertaining?
I love everything about my career! I make my own rules, which is no rules. I design the costumes and choreograph my own work. I choose performers I deeply respect to create shows that are bold, sexy and glamorous and I travel all over the world doing it. The stage is my confessional and I love spilling the beans.
What can guests expect from Knockout Burlesque Spring Fever on April 19?
Spring Fever is all about the raw and primal, so expect an edgy dance theatre revue featuring amazing burlesque showgirls, dazzling gents, dirty jokes and a sexy soundtrack. It's a great time!
Spring Fever takes place at Lula Lounge on April 19th. Doors are at 9:30 p.m. Show begins at 10:30 p.m. Get your tickets here.