Doll Factory by Damzels is a Toronto-based dress line known for their 'rock and roll-inspired garments with a vintage edge'. Kelly Freeman and Rory Lindo now offer their tarty collection at two locations –  1122 Queen St. East and 394 Roncesvalles Ave.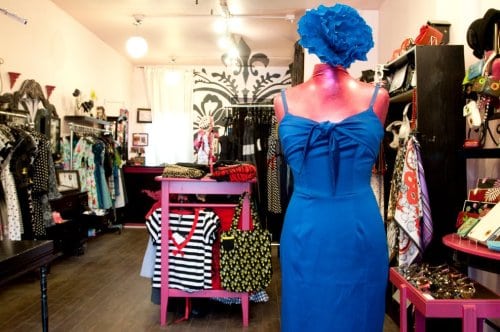 She Does The City: What are the main reasons that you've thrived in business for 20 years? 
Kelly Freeman and Rory Lindo: We actually can't even believe it's already been 20 years! It seems like just yesterday we opened our first design studio at Queen and Spadina, which at that time was the heart of Toronto's fashion district. One of the reasons we can attribute to being around so long is we're very fortunate to be able to roll with the punches and recognize when business has to flow, change and adapt. We sold wholesale as Damzels in this Dress to other boutiques across Canada, the US, and overseas for years without a bricks and mortar retail establishment of our own. Our dress brand always sold well and when the opportunity to open our own storefront in Leslieville arose, we jumped at the chance.
We've also been very fortunate right from the start to get a very positive response from the media, our runway shows, and our Damzels events. (We throw one heck of a party, so we've been told!) We have a very unique partnership in which we get along really well, have very similar design sensibilities and work ethic. We have also had the opportunity to surround ourselves with artistic and entrepreneurial friends that continue to support and inspire us.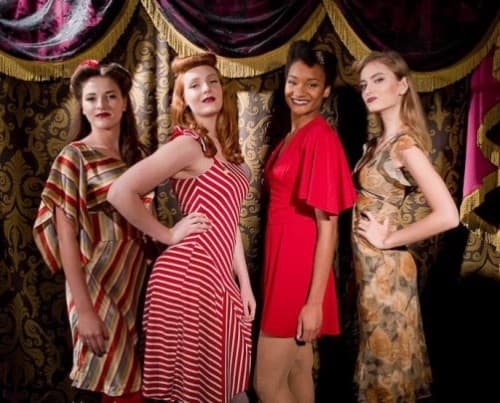 Since opening your second location on Roncy, what have you noticed in terms of the different feel of each neighbourhood?
We absolutely adore both Leslieville and Roncesvalles. Both neighborhoods have an amazing sense of community, they're friendly,and excited to have fun retail in their 'hoods. Honestly, we chose to open in Roncy 2 years ago because the area's are so complimentary. Leslieville was a success right out of the gate, and we're appreciative that we've been welcomed in the same way on the west side too.
You've seen a lot of fashion trends come and go in the past 2 decades, what are a couple that really stick out for you?
We started out in the early 90's with a love of vintage and rock n' roll, and here we are 20 years later with the same love for vintage and rock n' roll. Throughout the decades our inspiration has shifted a decade or two but for us it always comes back to timelessly figure flattering design whether you're a size 4 or a 14.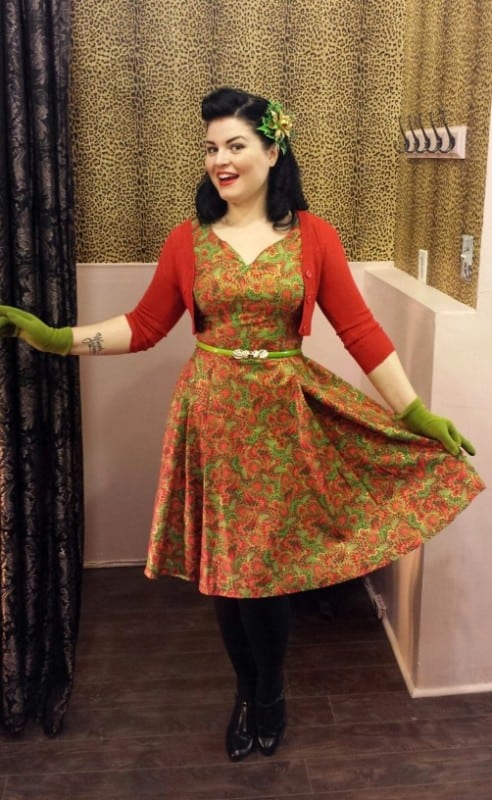 What do you love most about owning your own business?
We are surrounded by fantastic women all day long. What's not to love? We have an incredible staff who enjoy finding the perfect dress for any occasion. We've created a space where cool ladies come in and chat about their lives, parties and events where they'll be wearing their new dresses. We look at beautiful clothes all day and get the chance to help women look their absolute hottest. Not to mention we get to go on buying trips in February, just when you're just about to lose your mind from the cold in TO!
What's a Doll Factory by Damzels story that will always stick with you?
When being interviewed by Jeanne Beker for Fashion Television after our runway show, she called us the Canadian Betsey Johnson. Betsey was our teenage design idol, so we were like WOW, we've done it!
Who were you when you first opened? And who are you now?
When we first started Damzels we were YOUNG (19 & 23). We thought we could accomplish anything, had the energy to do it all, and nothing could stop us. Today, we still have the same attitude and enthusiasm, but life experience has taught us a lot. Our confidence is now guided by experience.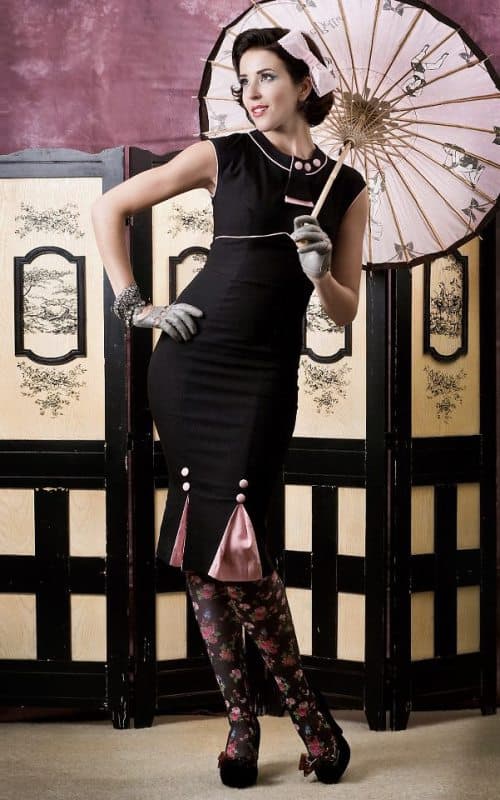 What lessons have you learned in the past 20 years?
RESEARCH: know what you're getting into, and be realistic about your goals.
LEARN from yours and other peoples' mistakes. Work at an internship and watch what works for them and what doesn't. Have as much experience as possible before launching into your own business.
ROLL WITH THE PUNCHES: Hard work, dedication, and drive will get you far but there's always factors outside your control and constant change in business and fashion.
Follow Doll Factory by Damzels on Facebook & Twitter.