Lebel & Crowe is the latest addition to the burgeoning Dundas West strip, offering a fresh alternative to stuffy & predictable hair salons. Jesse Crowe, Emily Lebel, Melody Bostelaar & Caitlin Gordon are thrilled to be moving into their new digs. We asked them about running their own biz, their ultimate hair icons, and trend predictions for 2015.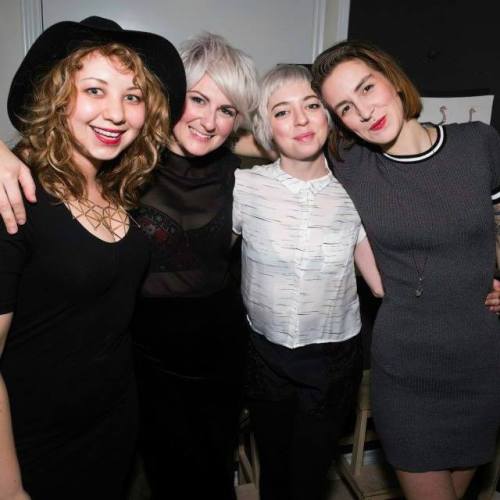 SDTC: What are you loving most about your new location?
L&C: We are really loving being part of our new neighbourhood Brockton Village, on Dundas West. The community is full of these great, local, eclectic shops that all have friendly, welcoming people. Seems like it's is growing daily. We are also really loving having a storefront (no more stairs, yeah!). With being street level brings a whole new aspect of curious locals popping in to say hi. It's really made it feel like home.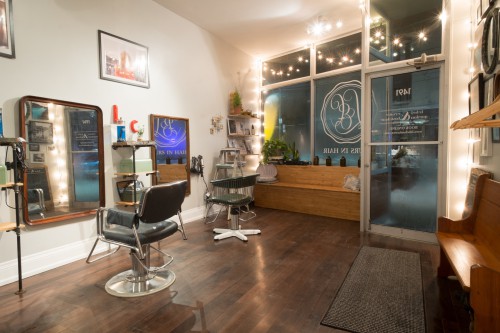 How would you describe your new space?
Our last location was cute and cozy, and it felt like we were working in our living room. We loved how our clients felt instantly comfortable and relaxed, like they were in our home. So our goal with the new space was to try and recreate our old space with a slightly more streamlined look. It's warm and welcoming, and slightly larger, but still feels just like home. It feels like a comfy living room on a sitcom, and the community has made us feel like we fit right in.
Who has the best hair?
Emily: Alexa Chung.
Melody: Beyoncé.
Jesse: Elias Ronnenfelt with a second on Christopher Owens.
Caitlin: Michelle Williams with short hair.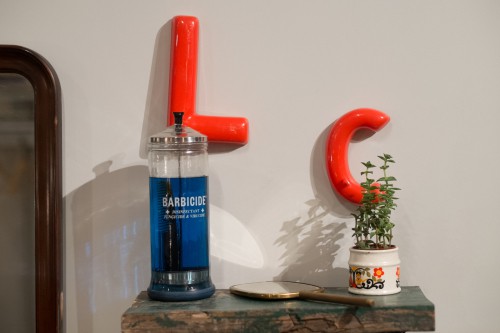 Who is your ultimate style icon?
Emily: Edie Sedgwick.
Melody: My Mom.
Caitlin: Twiggy.
Jesse: Annie Lennox.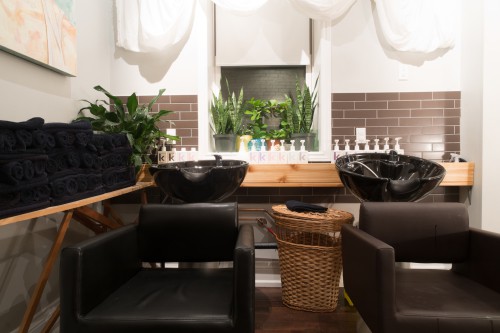 What tunes would we hear from your chair?
Alvvays, Kendrick Lemar, Wish, Stone Roses & Temples.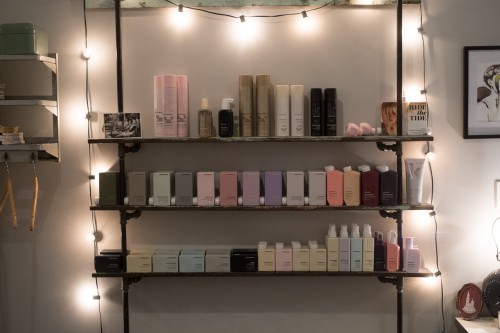 Any hair trend predictions for 2015?
We think the slow re-introduction of texture inside the bold one length look is coming back. It has the structure of a one length cut, but the hair moves naturally and with ease. Hand painted colour, soft Ombre, and soft colours to break up solid shades are our prediction for 2015.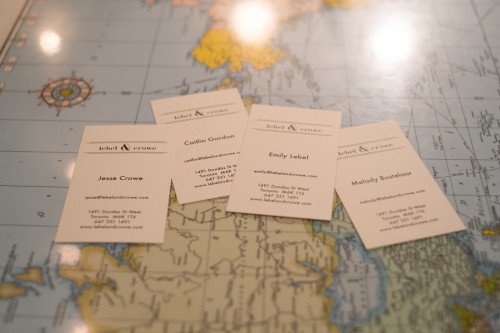 What have been the biggest challenges, and surprises, of running your own biz?
Since first opening we have learned more than we ever thought possible. Learning to roll with the ebb and flow of the seasons, and quiet vs. slow moments in the industry. Every once and a while you get this panicked feeling that you're doing everything wrong, anything and everything. Beyond that, it's been easy and a lot of fun.
What have you discovered about yourself since you first launched?
We both wholeheartedly agree on this one: We could never work for anyone else, ever again. Basically, we have learned a lot of skills; accounting, how to build long-lasting relationships with clients, as well as the mundane day-to-day of running a business. But more than anything else we both have really, truly grown to appreciate the freedom of working for ourselves. We will never look back!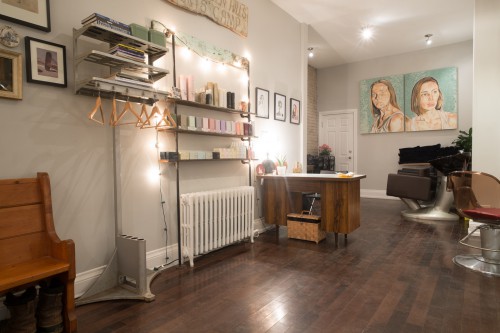 Lebel & Crowe is located at 1491 Dundas Street West.