Both a gallery and pilates/yoga studio, MuseMovement resides in a warm, light-filled, converted classroom in a former school, now the Artscape Youngplace building.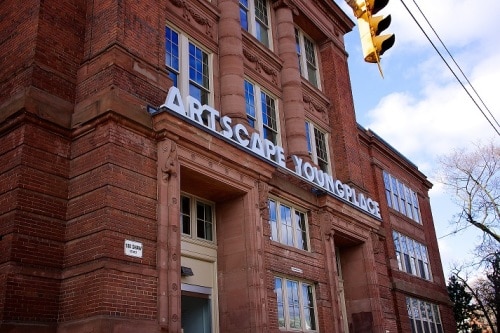 Their focus is to meet you where you are at, while challenging you to extend yourself and grow. We spoke to MuseMovement founder, Keri O'Meara, whose own struggle with Rheumatoid arthritis led her to the curative 'magic of movement'.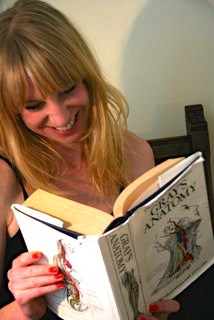 She Does the City: Tell us about the concept for Muse Movement.
Keri O'Meara: My vision for MuseMovement is to build community and to create a safe and joyful space for people to grow through movement. A place where people are excited to connect to, learn about and love their bodies.
SDTC: You had a major career shift in your late twenties – why did you decide to switch gears?
KO: I was really lost in my late twenties. I did my undergrad degree in law and my post-grad in journalism. I was waitressing and occasionally writing for SDTC and was so unclear about what it was I wanted to be doing with my life because I was completely consumed with trying to figure out what I 'should' be doing. When I began doing Pilates everything just sort of came into focus. I felt so passionate about it that I decided to do my training. I immediately knew it was the right move, and as soon as my training was done I dived into to making this my career and soon after was practicing and teaching yoga as well. But this is not just a career, with teaching I found my Dharma.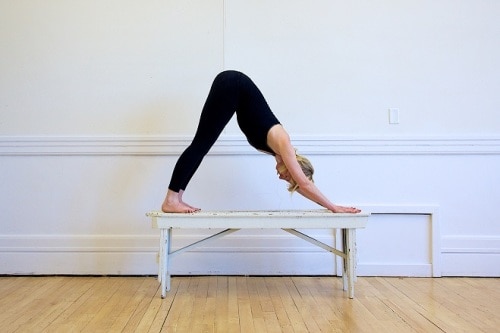 SDTC: What has daily yoga and pilates practice brought to your life? 
KO: Oh, so much. These daily practices have given me strength and mobility in body but also in mind and heart. I was diagnosed with Rheumatoid arthritis when I was four. Though it could have been a lot worse, it restricted me in a lot of ways growing up. I have been fortunate that it has stayed (mostly) under control in my adolescent and adult life, but what didn't go away was that feeling of being awkward in my body. Pilates and yoga practice changed that for me. Now I feel graceful, like the dancer I could never be as a child. I feel totally empowered by being embodied rather than being afraid of my body.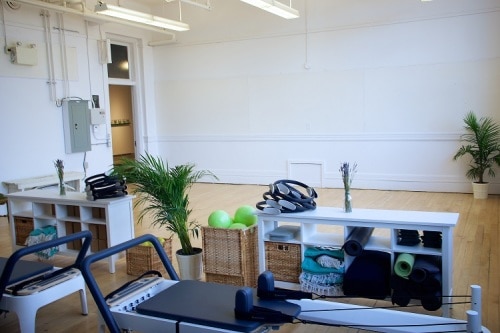 SDTC: Why did you settle in Artscape Youngplace?
KO: The stars aligned for me to get this space in Artscape. I had a dream, a vision, a premonition, and it all happened. I love the buzz of this space; there is creativity seeping out of the walls which is so inspiring. I am a total anatomy nerd and when I teach I like to explain and educate about how the body works. I think it's so important to understand the functioning in order to both appreciate and harness it. I also think that growth and learning is what life is all about – so it just feels so apropos that we are in a classroom.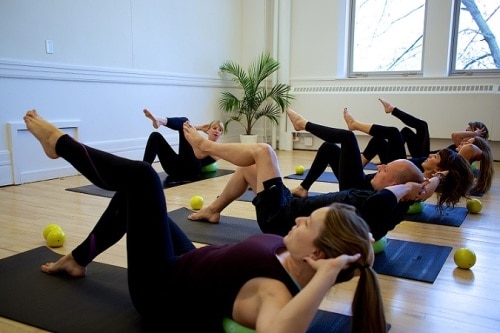 SDTC: What is the most exciting thing about running your own business?
KO: The possibilities. The opportunity to build community and to make new connections. I get to do what I love, be surrounded by people who want to grow, be a part of this growth, teach and be motivated by people daily, move, sweat, play, laugh and learn and all under my roof. Whats not to be excited about?
SDTC: What is the scariest aspect of it?
KO: A while back when I had just signed the lease to the studio, I was getting my hair cut by my dear friend and owner of the Cabinet Salon. I was running through my list of fears with her and she said to me: "Keri the worst that happens is maybe it doesn't work out and you go back to doing what you are doing now." Up until now, I have been teaching at great studios in this city, working one on one with the most amazing clients, teaching workshops ,doing what I love and helping people in the process. And I have wise friends. I'm good.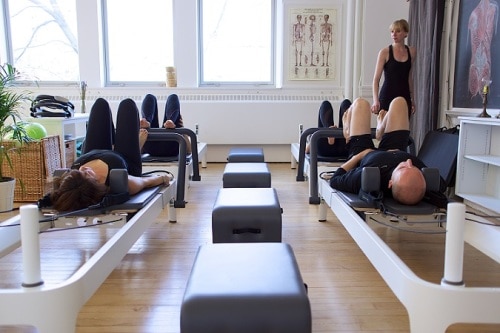 SDTC: What's your advice to the  newbie who wants to try it out, but is a little intimidated?
KO: You really have nothing to lose and everything to gain. Start by finding a space that makes you feel really welcome. At MuseMovement we really work on meeting people where they are at and making people feel not only comfortable, but stoked to come to class. If there is something in your body or emotionally that is holding you back, talk to your instructor about it. Understand that it might take a minute to find the right studio/class/teacher for you, but once you do I guarantee these practices will change your body and your life.
SDTC: What are three lessons you've learned since being on your own journey to better health?'
KO: 1) Listen to what your body is telling you. It is always right.
2) Shake shit up. We are not meant to to the same thing over and over, whether its sitting at a computer with our heads down and neck strained, or repeating the same yoga practice day in and day out; its not good for our bodies, hearts or heads. So change it up, mix it up, mash it up. move it up.
3) Breathe. A deep breath will ALWAYS make things better (except if you are underwater – don't do this under water).
Bonus: Movement is magic. The smallest steps are often the ones with the most stride.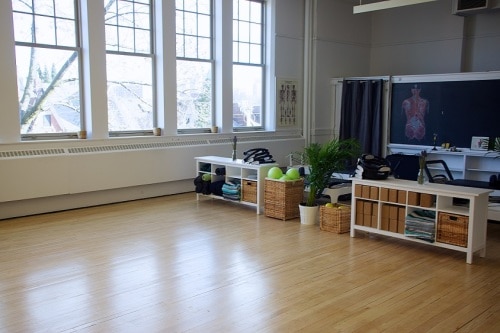 SDTC: What sets MuseMovement classes apart?
KO: Each MuseMovement class is an experience. I teach like I am writing a story. There is a theme that is woven throughout the practice which follows an arc and has a climax and contains a lesson. I have chosen teachers with the same teaching style and philosophy so there is consistency from class to class whether its Pilates, yoga, reformer, restorative or a even a workshop. Also don't be shy, be at home, be yourself. Its really important to me that people come in and feel like they can kick back and relax. Pretend its your living room and you are playing with friends who just happen to be really good teachers.
SDTC: So, who is your muse?
KO: Movement is my muse. For sure there are a lot of incredible people in my life who inspire me daily and teachers along my journey who have been great mentors and taught me invaluable lessons. But, movement, that lady, she gets my heart fluttering, my blood rushing, and my creativity flying.
MuseMovement (180 Shaw St, Unit 204) opens this Saturday January 10th.