Inspired by (and named after) her 91 year-old grandmother, Miranda Bryden recently opened Ardith (373 Roncesvalles Ave.), a clothing store with a focus on movement, versatility and design. Ardith is designed and merchandised by Parkdale stylist Reva Quam & offers a curated selection of hard-to-find labels like Lucas Hugh, Travis Taddeo and Michi. The opening celebration is this Friday from 6 to 9 p.m.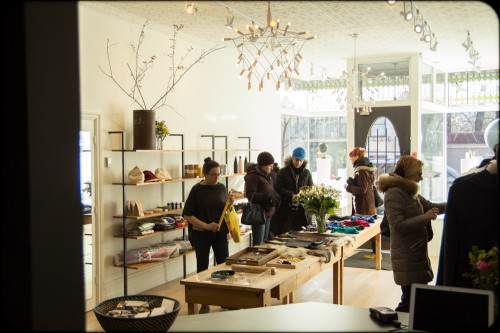 She Does The City: What is the greatest lesson that your grandma has taught you?
Miranda Bryden: Make your health a priority, even if it means getting up at 6 a.m. to squeeze in a morning workout!
How did you come up with the idea for Ardith?
We couldn't find a retail store that offered fashionable, curated activewear, so we decided to create one. But Ardith is not just about selling sportswear, it's about promoting self-empowerment and cultivating a healthy lifestyle from the inside out. This starts with motivating women to get out and do something positive for their bodies. The clothes you wear have the ability to change your attitude, and we believe if you look good, you feel good.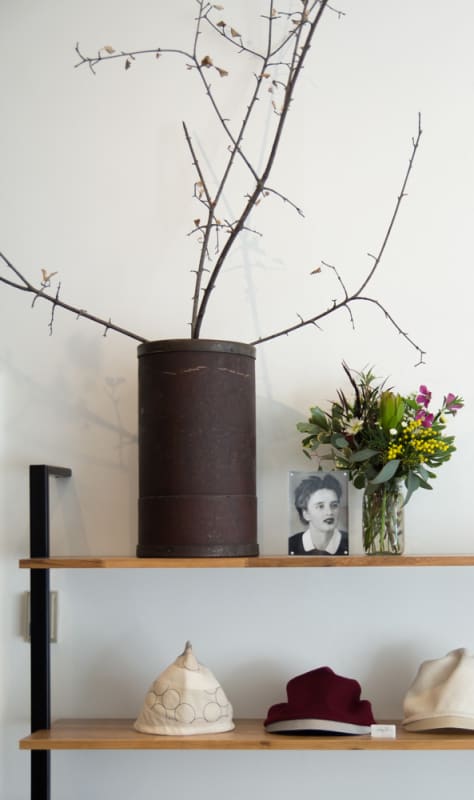 What can we find at Ardith that we can't find anywhere else?
Ardith is a one-stop destination for workout and leisure wear, with a focus on cutting-edge pieces from both Canadian designers and international labels not readily available in Canada. We also carry jewelry, headphones and portable speakers, beeswax candles, ceramics, and natural health and beauty products.
How has workout apparel transformed in the past 10 years?
We've always been able to get our hands on fashion-related sportswear, but not a technical product. Now, designers are integrating technology and high-fashion design. Women are wearing activewear throughout the day, not just at the gym, and that's the future of ready-to-wear, not necessarily activewear, but technical products that women can wear for work or play.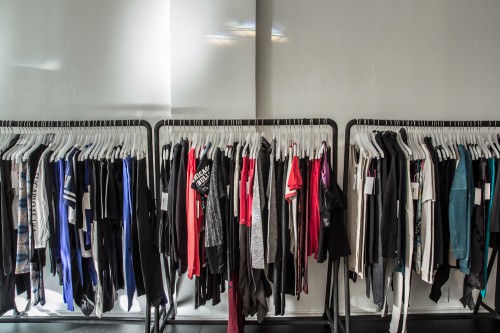 What are a few pieces that you're super excited about for spring?
Rash vests are back! I'm looking forward to getting into this sexy style by Lucas Hugh. They're lightweight, breathable and you'll want to wear them in and out of the water! We're also excited to introduce Hoi Bo clothing to the shop. Sarra's tanks, tank dresses and tunics are beautiful, versatile and made to move with the body.
What do you love most about being part of the Roncy strip?
Roncesvalles is full of young, female entrepreneurs. Shops like Likely General, Imelda, Scout, Frock and Extra Butter have been so supportive and welcoming — we're like sisters in arms.
What's your favourite way to break a sweat?
I love running loops around High Park, and I can't live without boot camp at Sama Studio twice a week.