This Mother's Day, show your mom (or a mother figure in your life) how much you care by ordering her a beautifully curated gift box or basket from Present Day Gifts.
Launched in 2015, the proudly Ukrainian, woman-owned business is Toronto's first curated and customizable gift box service that works with local makers and vendors to create exquisite gift boxes that have a well-designed modern feel. Just look at how gorgeous these gift boxes are!
Shop the ready-made collection with boxes like Tea + Spa, The Garden, Little Box of Spring, Coffee Lover, and so many more. Or pick and choose gifts to customize a box full of little treasures and goodies that you know your mom will love!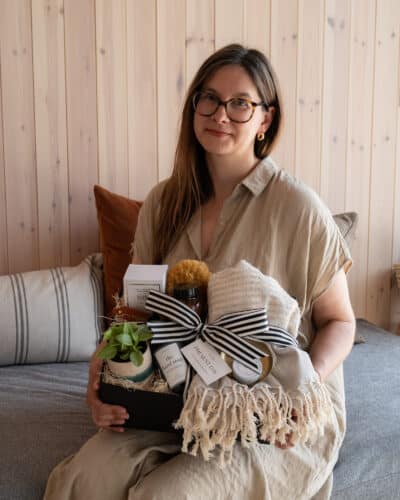 Sophia Pierro spent many years working as a set decorator in Canada's TV and film industry before launching Present Day Gifts. She noticed there was a gap in the market for modern, well-designed gifts, and used her creative talents and extensive network to create a gift box service that is both visually stunning and also prioritizes locally-made goods. Present Day quickly established itself as one of the pre-eminent gifting destinations for personal and corporate gifts. Honestly, just browsing the boxes is a sensual pleasure.
It's impressive that they work with over 50 Canadian companies to bring together gifts that complement one another. Some of the Ontario retailers we love include Province Apothecary, Joya Chocolate, Matchbox Garden Seed Co, Rosewood Estates Honey & Candles, Wildcraft Natural Skincare, and so many other wonderful local makers.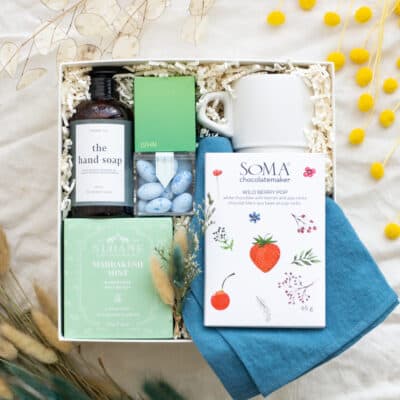 Mother's Day Contest!
As huge fans of Present Day Gifts, we partnered with them to offer you a chance to win a gift box for Mother's Day—keep it for yourself, or give it to a mom or mother figure you love!
Here's what beauty awaits in The Garden gift box:
HAND SOAP – With sweet, spicy and citrus notes, this lovely Bergamot & Bay Leaf liquid soap gently cleanses without dehydrating hands. An ideal for the kitchen or bathroom. Custom made for Present Day.
TEA – Marrakesh Mint Tea by @sloanetea.
MUG – White porcelain mug by Kinto.
CANDLE – ESEN candle by Toronto's @lohnofficial. Basil's green zing meets spearmint's cooling freshness, grounded by ginger's peppery citrus and rosemary's unmistakable aroma. A fresh spring and summery candle that is not too sweet.
CANDY – A creamy milk chocolate truffle is infused with hazelnut and vanilla, then dipped in a shimmery golden shell.
CHOCOLATE – A delicious bar by @SomaChocolateMaker
TEA TOWEL – Hand-crafted linen tea towel from MzAnns
Small dried floral embellishment.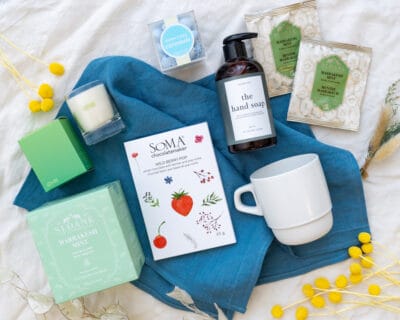 Enter to win a Present Day "The Garden" Gift Box by heading to our Instagram page now. Browse all the beautifully designed gift boxes here.