It's not just me!! All these Toronto dogs are also bound and determined to share why MyPuppy.Ca is a must for young pups and their families! My buddy Marshall wants to weigh in too. He also wants to tell you about his favourite slipper to chew and confesses to being a mama's boy. 
Let's get to know Marshall. 
Rocky: What are your favourite past times/hobbies?
Marshall: Thanks for having me, Rocky. I am a busy Schoodle (Schnauzer + Poodle.) I work full-time with my mom and for a break, we take jogs around Christie Pits Park. As for my days off, I'm dating a Yorkie name Molly in Little Italy. We enjoy spending time on sunny patios together.
Rocky: Do you have a favourite toy?
Marshall: My yellow crab and purple monkey are tied for first. When visiting the relatives, I enjoy my grandpa's slipper; it's a real thrill to play with.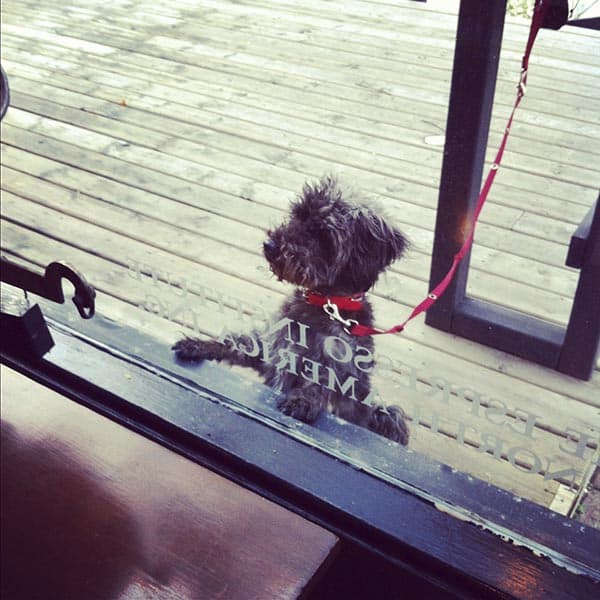 Rocky: What are some things that you excel at?
Marshall:  Well, I'm a morning-dog. I wake up my mom everyday bright and early and before she can even say "coffee" I'm pacing the hallway just ready to bound out the door and tinkle on the lawn. It's my ritual and I'm very good at it.
Rocky: What are things that you think you need to work on? (We all got our stuff!)
Marshall: Sometimes, I get a little anxious when mother's not around. Call me neurotic but I'm worried that she just won't come back! She always does. Although sometimes I'm shy to admit it, I guess I'm a bit of a mama's boy. Also, I'm not proud of this, but once in a while I like to tip over the trash can when she's gone for too long.
Rocky: Do you think MyPuppy.Ca would have helped you when you were young and just starting to learn things like training, manners and how to be social?
Marshall: Yes, and I am still open to learning. Accidents can be embarrassing…'specially at the office. 
Rocky: Do you think other puppies could benefit? 
Marshall: At four years old, I feel a little set in my ways… but I'm trying to be open to change. I know that there are things on MyPuppy.Ca that would have helped me when I was young. Mom had lots of books, but it's so easy when you can find answers you need right away and I like the thing that allows you to put in your birthday. Mom always celebrates mine with a trip to the dog store for treats. Woof-woof.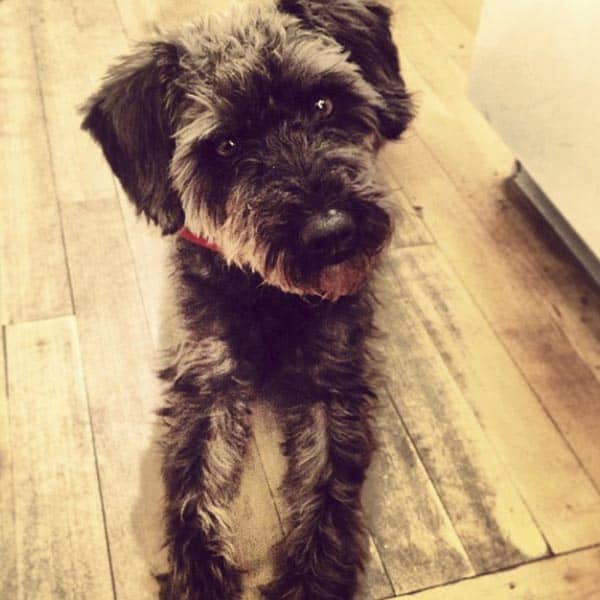 Rocky: Marshall, in your opinion, what's the best thing about being a dog?
Marshall: Other than a mother's love, picnics!!! Last Summer in Trinity Bellwoods Park, a lovely couple was enjoying a roast chicken right there on the grass. It was too easy.
And that folks, is why MyPuppy.Ca is good. I'm sure I would have eaten that chicken too but I think we all know that stealing someone's picnic food is not okay.
Rocky