Michelle Kaminski has a full plate. Aside from her busy career as an HR Consultant, she decided to start her own business: Bag and Bougie.
Bag and Bougie is an online platform for the discovery and purchase of unique and innovative bags. Their products are a great fit for on-the-go moms, fitness fanatics, beach bums, and those working traditional nine-to-fives. Bag and Bougie offers a plethora of styles and colours, and all their products are machine washable, eco-friendly, vegan, durable and most importantly, stylish and functional.
"I have always been interested in pursuing an entrepreneurial venture, and Bag and Bougie offered the perfect opportunity to run my first business and take on a new challenge," she says. "The product has so many amazing qualities, which has made it easier to dedicate my time, efforts, and capital to the venture. The proliferation of entrepreneurs building and growing their businesses on various social media outlets gave me the confidence to pursue something unique and innovative within the retail industry."
We chatted with Michelle about her learning curve, and what she's looking forward to down the line.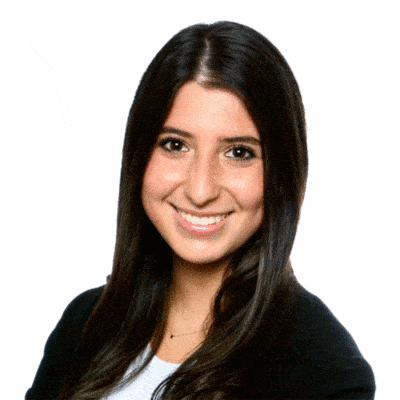 SDTC: What was your biggest challenge in getting Bag and Bougie off the ground? What have you learned?
MK: The biggest challenge in getting Bag and Bougie to where it is today was doing so while working a full-time job in HR. My journey to date has taught me that business will be full of ups and downs and that everything truly does happen for a reason. I believe that each step (whether positive or negative) is part of the journey. One of the greatest takeaways that I have realized to date is the strong network of talented and smart professionals that I have accumulated. That's why I'm so excited to be popping up at the Pretty Elevated by Irisa Studio at Stackt Market this month with a collective of like-minded female entrepreneurs. It's an amazing opportunity to connect with the Pretty Elevated community and grow my network.
Walk us through a typical day in your life, from getting up until going to bed.
The life of Bag and Bougie is an interesting one… My typical day starts with answering Bag and Bougie emails and is followed by a full day of work as an HR professional. My day is focused on HR while my evenings and weekends are focused on growing the Bag and Bougie business through marketing, sales and networking. I also always make time for a workout, whether it's a yoga class, bootcamp or a run around the block. Being active is truly what saves me!
What was the worst and best advice you've been given in relation to your career?
Worst advice? "Many businesses fail; why risk your time, effort, and capital?" I use this as motivation for anyone who doubts me. Though entrepreneurship is risky and challenging, Bag and Bougie can be successful and exceed both personal and external expectations through effort, perseverance, and calculated risks.
Best? "Champions keep going when they have nothing left in the tank." No matter how tired/frustrated you are from competing and/or working, you can always dig deeper and find another gear to help you achieve your goals.
What's the response been like to Bag and Bougie?
Bag and Bougie has had a bigger response than I ever could have imagined. It started as a fun project but has transformed into a successful business. We get orders from all over the world and have been shipping out daily across North America. When I talk about Bag and Bougie, the bags really sell themselves as they are truly great products.
What's your fave bag in the collection?
Having to choose one bag from the collection is so tough! Right now I am absolutely in love with our Distillery White Tote with Black and White roping. When I am feeling bold, the Marble tote is always my go to! I also have to shout out our original tote, the Black "Bougie" Tote, as it was the first piece in the collection and a customer favourite.
You'll find Bag and Bougie's collection of durable fabric, machine-washable and eco-friendly totes and bucket bags through September 10 at Pretty Elevated By Irisa Pop-Up At Stackt Market (28 Bathurst).