Laura Davidson has no formal education or background in tech, yet she had a problem she needed to solve – finding a workout buddy to keep her accountable at the gym.
"The idea for WHISTLE came from my own personal struggle of trying to stick to a regimented workout routine," she says. "I wanted to make a change in my health and fitness and as most people know, [that's] easier said than done. I needed someone else to hold me to my workout and goals. After a few failed attempts with family and friends, I downloaded Tinder to match with other women in a non-romantic sense with the hopes of finding a workout buddy. And from there the concept of WHISTLE was born."
WHISTLE works much in the same way as Tinder – with the swipe left/right mechanism. Only it searches for people near you that have similar workout interests/goals/schedules.
With an undergraduate degree from Dalhousie University in Business Management, Davidson's spent the last six years working in Financial Accounting at a venture capital firm. Since launching WHISTLE, she's learned a lot about mobile and web technology. But building a successful app is not without growing pains. "The biggest challenge has definitely been the financial side of things," she says. "A tech start-up isn't cheap and there are a lot of upfront costs associated with apps in the early stages of development. I have maintained a full-time job to help balance out the costs while we continue through our growth phase and map out version two."
We caught up with Davidson this week.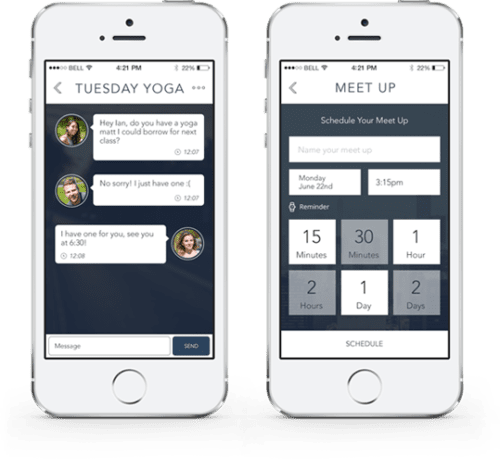 SDTC: Can you walk us through a typical day in your life, from getting up until going to bed?
LD: Every morning begins around 7am with a healthy breakfast. Usually a protein shake packed with anything/everything. They are quick, which is important for me as my days are non-stop.
Once I'm up, I get myself together, take the dog for a walk, and head off to my 9-5. I always fit a workout in during my lunch hour. Whether that's a 5-7km run or a weight lifting session at the gym, it all goes down during lunch. I eat a meal back at my desk and continue with the work day. I schedule calls over meetings whenever I can to allow more flexibility in my schedule, and I work on WHISTLE throughout the evening.
Occasionally, I will attend a group fitness class after work or have dinner with a friend or family member. I meal prep on Sunday or Monday so lunch and dinner are ready for the week and there is no cooking or grocery shopping to get in the way. I finish off the day with another dog walk and am usually in bed by 10pm. Time management is very important for a successful day and I always make sure I get enough sleep to recharge for tomorrow.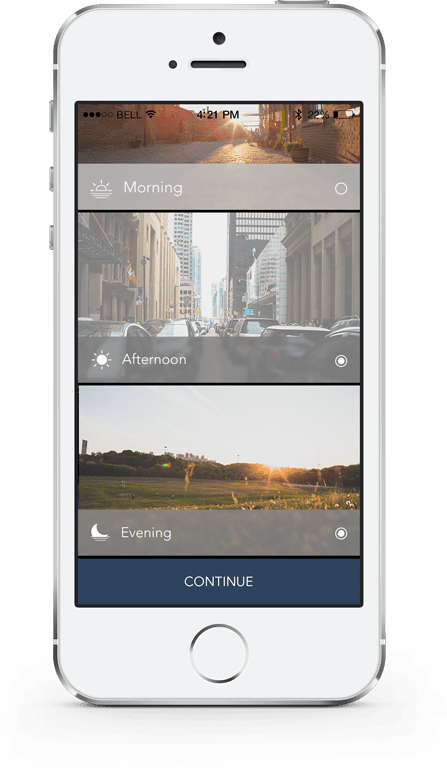 What's coming up for WHISTLE in 2017?
It's shaping up to be a very exciting year for WHISTLE. We are working on building version two of the platform that contains many new features and additions that further incorporate a sense of community and drive home our mission of making fitness social.
Any advice for other young women who have a great idea for an app and want to run with it?
Don't be discouraged by the unknown. I knew nothing about apps and tech going into WHISTLE. Talk to people and find others to work with that have the skill sets you lack.
One of the best things about the way the world works today is the ability to consume knowledge without getting formal education. Do some research, map things out and see if your idea is a viable solution to the world's problems. If it is, go for it and don't look back. Self-doubt will only crush your goals.