With the last long weekend of the summer behind me, I awoke Tuesday morning with the very real craving for the comforting embrace of the only morning beverage worth consuming – coffee. Thankfully for me, I had been invited by Second Cup Coffee Co. to sample their deliciously bold and rich #SCFlatWhite.
With my mood instantly lifted by the promise of delicious coffee, I headed to my favourite Second Cup location at King and John (which, side note, is open until 1am during the duration of TIFF. Amazing). As soon as I arrived, I was greeted by our barista for the morning, the very knowledgeable, Pat Russell. Pat is Second Cup's senior product developer and has been with the company since 1996, so I knew I was in good hands.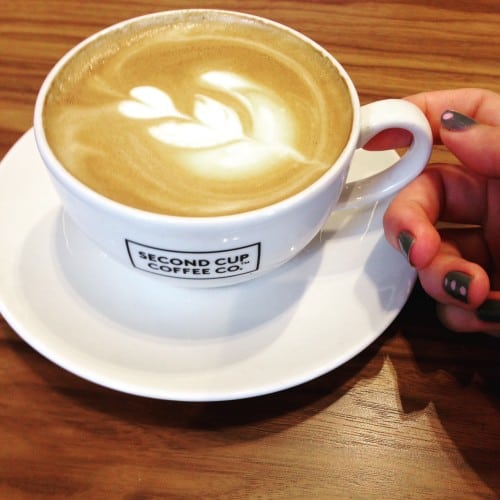 Once seated, I was served a delicious cup of Flat White, with foam art (thanks to expertly steamed milk to create ultra-fine bubbles) that made my heart sing (yeah, I Instagrammed that beauty). After my first sip, I had a thought that went against every part of my "girl-on-the-cusp-of-fall" being – this tasted better than any pumpkin spice beverage I had downed by the gallons sipped in the past. By now you are probably wondering what makes this Flat White so delicious (or rioting in the streets if you are 95% of the girls that follow me on Instagram). So, without further adieu, here is every delicious detail you need to know:
The Flat White is an espresso-based coffee made with a double shot of Second Cup's rich Espresso Forte (really, the best way to start any morning). The #SCFlatWhite also includes velvety steamed milk and a thin layer of micro-foam (so you can totally Insta that bad boy).
The Flat White originated in Australia and New Zealand. Hot accents and amazing coffee? They really have it all.
While there are many espresso-based coffees around, only the Flat White has the bold taste and velvety texture that sets it apart from the competition. Creating those tastes is the steamed milk and micro-foam topping.
Speaking of milk, while the Flat White is generally made with 2% milk, Second Cup is happy to change the milk to fit any preference or dietary need.
While the Flat White is only available in one size – an 8oz/250 ml cup – this is done so to make sure that there is a proper ratio of espresso to milk…and if you love it as much as I did, you'll just order another cup!
Amazing facts aside, you should probably jog/run/sprint to your local Second Cup and try a Flat White of your own.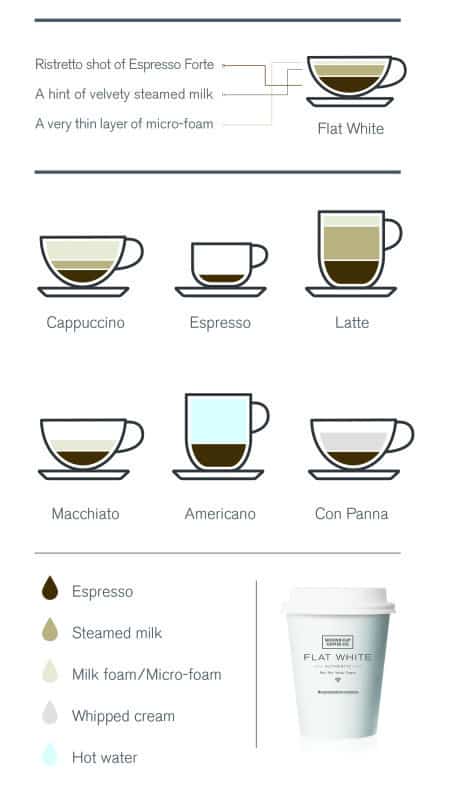 For more caffeinated goodness, follow Second Cup on Twitter, Facebook and Instagram.