BC filmmaker Meredith Hama-Brown makes a quietly spectacular debut with her film Seagrass, which had its premiere at TIFF this week. With thoughtful writing, breathtaking coastal landscapes and brilliant performances from the leads, Hama-Brown crafted a strong first feature that is rich with emotional depth.
Ally Maki stars as Judith, a Japanese Canadian woman who brings her family to a therapy retreat on the Pacific Coast. As her relationship with her husband unravels, their two daughters (Remy Marthaller and Nyha Huang Breitkreuz) are also impacted. Deeply-rooted grief, shame, intergenerational trauma and racial identity all come to a head, testing their relationships and family bonds.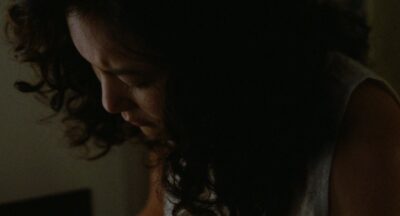 The film centres on Judith's complex relationship with her culture—and how the disconnect she feels can be traced back to the incarceration of Japanese Canadians during WWII. This is something that has rarely been unpacked on screen in the same way before, and Hama-Brown hopes Seagrass will open up conversations around Japanese Canadian identity and history.
"This is something very specific to my film…how the incarceration of Japanese Canadians affected future generations and how there was a massive loss in community, culture and history because of this," says Hama-Brown.
The story excels in showing how this pain can radiate, causing tension between Judith and her white husband, inciting anxiety in their youngest daughter and a mean streak in their oldest daughter, which leads Judith to question her capabilities as a mother…all while comparing her relationship to the seemingly perfect interracial couple staying across from them.
We connected with Hama-Brown to hear more about her journey as a filmmaker and to ask about how she crafted this beautiful film.
Why were you driven to make Seagrass?
I find myself drawn to writing stories about themes that are deep-rooted to me. I wanted to explore questions around the female experience, motherhood, family dynamics and racial identity. I don't feel that Seagrass is meant to answer any of the questions that I have on these topics though! It is more about the exploration of these questions that I was excited to pursue.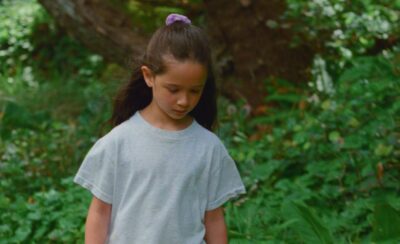 With this story being so personal to you, what feelings have arisen for you throughout this filmmaking process?
A lot of feelings have come up throughout the process. Fear initially was something that I felt but as I delved further into the process I have found an overwhelming amount of fulfillment, joy and connection (with others and myself) through this.
One of the central conflicts of the film is the tension that can arise in interracial relationships. What did you set out to explore when it came to this idea?
I wanted to explore in this relationship that Judith doesn't feel seen or understood by her husband. I think this occurs on many levels and in particular in that he doesn't understand her experience as a Japanese Canadian person. I know a lot of interracial marriages are very successful and even in my own family, this wasn't a source of tension that I saw between my parents, but I can imagine that when a partner doesn't make the effort to truly understand you, then this would certainly extend to a racial dynamic as well.
There are so many interesting interwoven dynamics in this family, and so many big themes you are exploring. How did you decide what was most central to this story?
From the beginning, I knew that I wasn't interested in the central question of whether a couple will stay together or not. What I was most interested in was how this affects the internal worlds of the characters along the way. In particular, I wanted to look at how fear and uncertainty play out in their lives in differing ways; whether in their grief, identity or in their need to belong.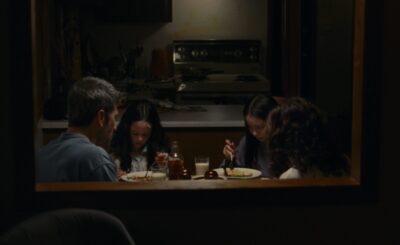 Can you tell us about a memory you made while making your film? Something that will stick with you for years to come?
I'll try to keep this brief as it is a bit of a saga! When I first found the cave to shoot in July 2021, it had a flat sandy ground. When we went back in April 2022 (two months before shooting), the winter tides had changed it so drastically that massive pools of water and huge boulders filled the space (the sand had gone down maybe 10-15 feet). We wouldn't have been able to shoot the scenes in the cave like this. As we got into other parts of the shoot, we still weren't sure if there would be a solution. We kept coming up with all sorts of difficult ideas to fix the problem but in the end when we arrived to do the scene, the pools had once again subsided and the cave had the perfect conditions for us to shoot in.
What is some advice that someone gave you that has helped you on your journey as a filmmaker?
I can't remember who said this but I heard once that it's so important to go in with a plan but be ready to let it go and see what is actually in front of you when you direct. I don't think it's necessarily about compromising if things aren't working out, but more about seeing some things that might be working even better than what you had envisioned in your head.
This is another big year for Canadian film at TIFF! What are you seeing in the Canadian film industry right now that makes you feel hopeful, or stands out as a step in the right direction?
I'm seeing more films directed by people who have traditionally been underrepresented in the film industry in recent years and that gives me hope that we are collectively moving in the right direction. It's really inspiring to see these films not only getting made but also being so successful as well.
What does having Seagrass premiere at TIFF mean to you?
It is such an honour! I have spent a lot of time at TIFF and seen so many debut feature films premiere here. It has been exciting to follow their journeys afterwards and I think TIFF is such a great festival to support and launch debut feature films.