Mexico City has carved out a solid, brightly glowing place in my heart. I've visited twice, and both times left me wondering what my life would be like if I moved there. Mexico is magical, and I want everyone who goes there to experience that.
So if you're travelling to the Mexican capital–whether you're going to a resort and want to pass through to see some "atracciones turísticas," or you're doing the airbnb thing with a mind for adventure–check out to some of my favourite places.
La Mejor Lucha Libre del Mundo, Arena Mexico
Lucha libre means "free fight," and it's a form of pro-wrestling. Luchadores (wrestlers) freestyle wrestle and win by pinning their opponent to the mat for a count of three, but unlike our wrestling rules here, there are fewer restrictions, along with colourful masks and more high-flying moves. A night at Arena Mexico is a wildly entertaining one.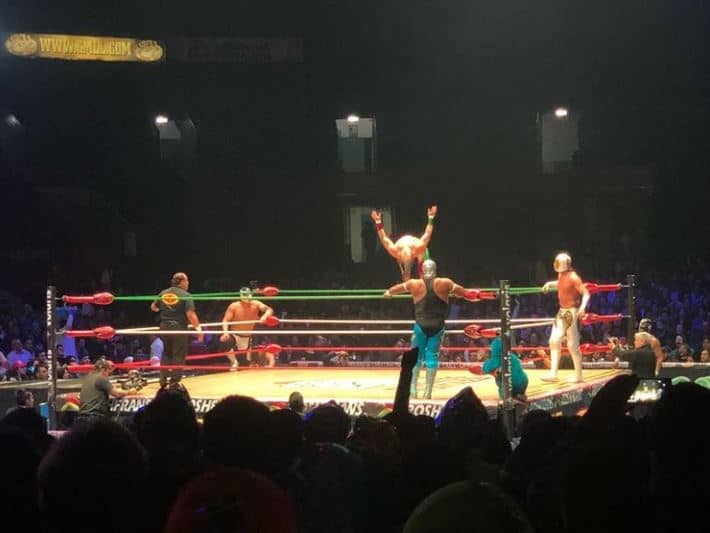 Museo Nacional de Antropologia
This is the most popular museum in Mexico as well as the biggest (it covers almost twenty acres). It offers a really full experience of the culture and history–see archaeological/anthropological artifacts from Mexico's pre-Columbian history all the way to the present. The building itself is really artful, too; peep the concrete waterfall in the courtyard.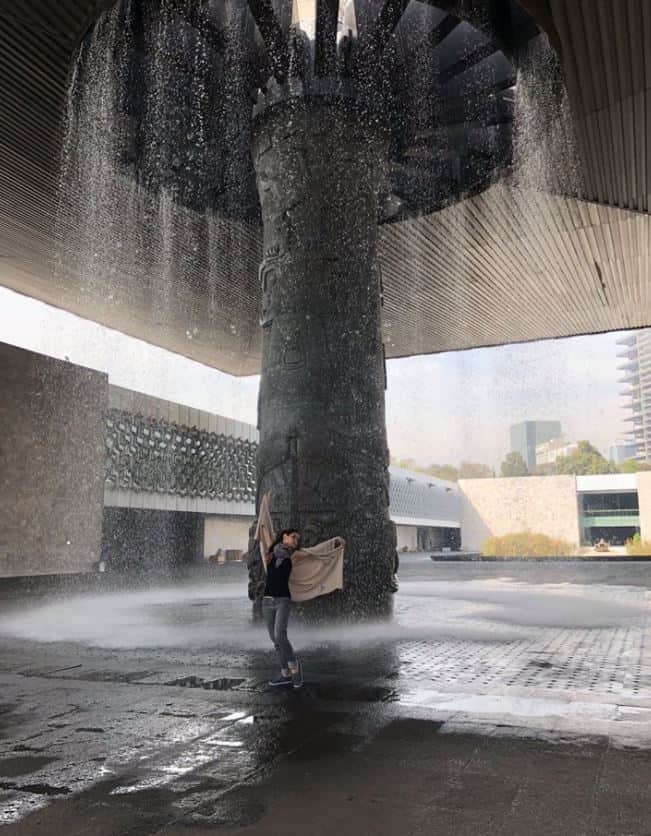 (Pronounced zo-chee–milko.) Located about two hours by transit from Mexico City, this is a borough in the city with over 170 km of canals. You can rent a boat and sail among floating restaurants and vendors and serenading mariachis. It's like a floating market. A v. colourful one. With much beer.
Come here for brunch on the weekend for Chilaquiles (tortillas bathed in salsa with beans or chicken or eggs or veg–or all the above). Chillakillers does this traditional breaky dish in a bunch of different variations. The vibrantly original décor alone makes it worth a visit.
This place was established in 1935. When the founder came over from Spain and saw that churros weren't sold in Mexico, he installed a cart in the Zócalo (or public square) of the city. Get some churros and chocolate (French, Spanish, Mexican or Swiss) and be spoiled for churros elsewhere, forever.
In a big white mansion in the city's affluent Col. Juarez hood is the first alternative art and design bazaar in Mexico City. It's a collective of about eighty designers who make clothes, stationery, bath products, jewellery and artisanal foods. Come on the weekend for high-quality, handmade souvenirs.
If you're into tarot or want to pick up some incense or candles or metaphysical books, this place is magical (and not at all freaky to walk into). There are 3+ walls with shelves of so many different tarot decks. A must-see for tarot nerds!
In the realm of romantic bookstore experiences, this one is PERFECT. (The Guardian called it one of the ten most beautiful bookstores in the world.) There are several floors of books and shelves with ladders and magazines and curio and ample foliage. Roam around here if you're feeling a chill morning or a recoup before your next adventure.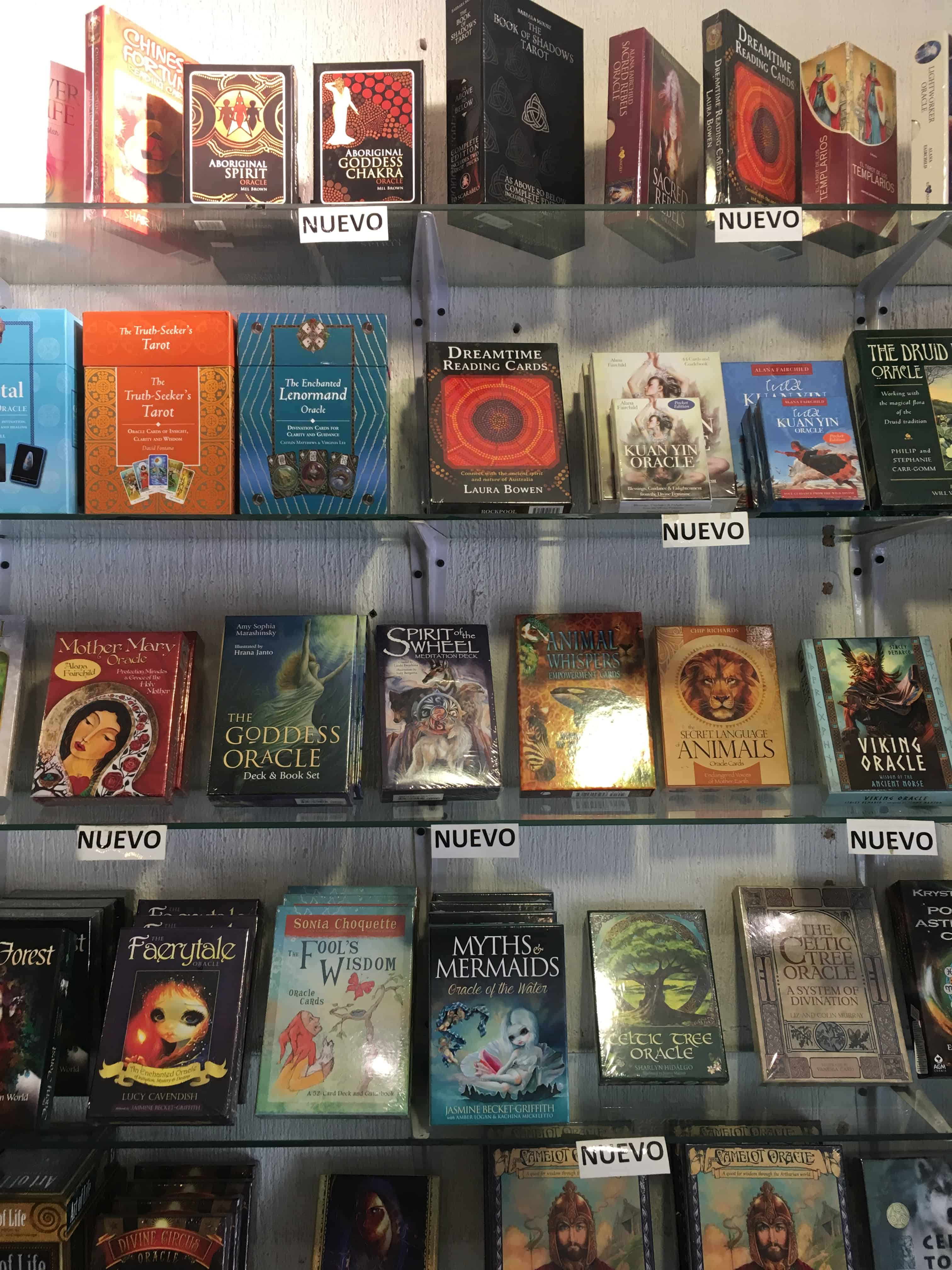 Even if you're not a huge Frida Kahlo fan, you'll still adore touring her cobalt blue house. The house and grounds are gorgeous and fascinating. You can see her kitchen accessories, notebooks, drawings, photos, dresses and shoes on display. This experience inspired my lifestyle goals in a major way.
El Vilsito is an auto repair shop by day and taquería by night (it's open 8 p.m.–5 a.m.). Their thing is tacos al pastor (think slow-roasted shawarma) and it's dope. Get a horchata (a sweet rice water drink) and cure your hangover before it starts.
As far as ruins near Mexico City go, Teotihuacán offers a really rich historical experience with not a ton of travel involved. There are two massive pyramids, roughly 2 km of area of rocky foundations of multi-family complexes (this used to be the largest city in the pre-Columbian Americas), temples and other buildings. Take a bus from the city and you'll get there in about an hour.