A buxom nun requested I make out with her and a dirty old man told me that if I pulled his ponytail his dick would erect.
Is it the flowing booze? A speakeasy theme? Or perhaps it's just that partying in an enormous gallery provokes mischievous behaviour?
There were a lot of games happening at the AGO last night. The first one being "o where, o where has my husband gone, o where o where could he be?" With three floors packed with 1700+ feathered hats and fedoras, we found ourselves in a game of cat and mouse…for about five hours. Up the stairs, down the lane, in the elevator, behind the wall, where's the loo? Who are you? It was a MASSIVE party alright, full of all types.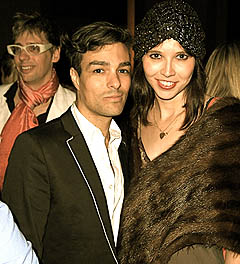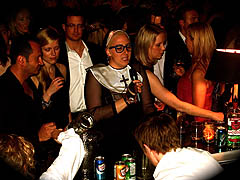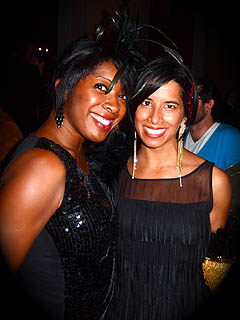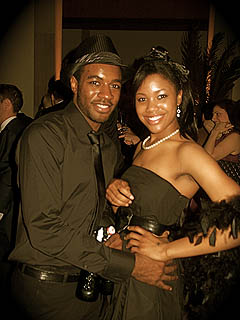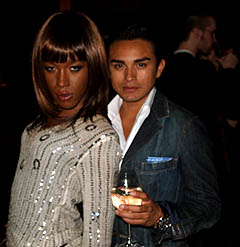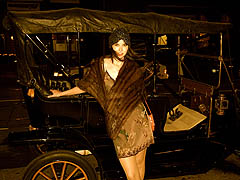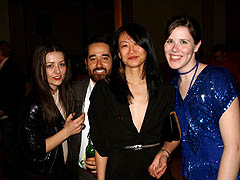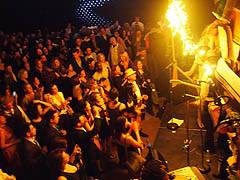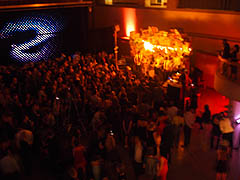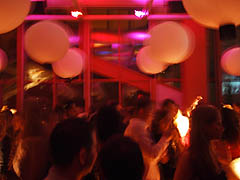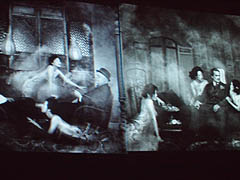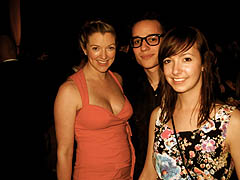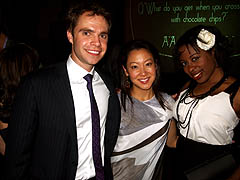 Despite being lost more than found, it was always easy to spot the Sister Wendy act, aka Toronto's notorious and controversial art-world critic/shit disturber, Nadja Sayej of ArtStars* . Pummeling her mic at anyone who'd take it, Sayej cornered party goers into answering deep & dirty questions about AGO's Massive. A fan I am, but kept clear of the loaded mic.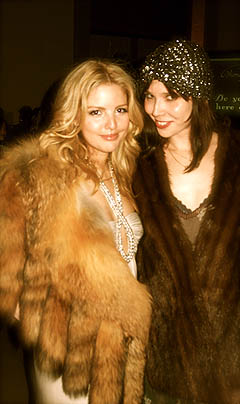 It was a successful bash where Bay St. got to mingle with gallery owners, gay guys got to wear outrageous hats and you could choose whether to take in the contemporary gallery upstairs or grind with two drunk traders in the basement.
I found it amusing when an elderly gentlemen, in twenties-talk and dressed like Dick Tracy, told my husband that I was under arrest. It wasn't funny though when I complimented his pony tail and with a Cheshire cat grin he responded:
"If you yank it, my dick will get hard."
Hmm.
We enjoyed the installation where a guy posed as a super inebriated business man, who couldn't keep his eyes open, was falling over and subsequently dragged out by the firm grip of two sturdy security guards. Did anyone else catch that fine art?
Walker Court was full of happy flappers shmoozing and snapping pics, upstairs was a congregation of the horniest suits in the city. In the underground people took Speakeasy seriously and tried to guzzle up the booze before the cops came. Elevators provided an opportunity to spot blemishes, get close and make witty remarks. However the theme at it's truest was to be had on the Dundas St. front steps. The music was appropriately Chaplinesque and had me doing a Riverboat Shuffle up and down the stairs, hamming it up next to an antique car and wishing I could turn to someone and say:
"Oh Roger, you old fool, don't you know I got the giggle water in me? Aww jee, you give me the heebie jeebies you're so HANDsome. I mean, you just about know how to turn a girl crazy! I'm a gonna get me another one and it'll really be the bees knees on the dance floor."
…it's better with a slurry southern accent and a stiff martini in my hand.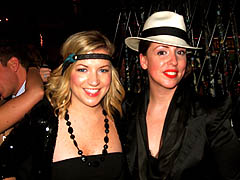 Although there was no imaginary Roger on the steps, there was a Kenneth Cole – apparently in town for some meetings with TIFF, or so said my drunk prom date from '98.
It was a let loose night where many fast friends were made and singles got laid. At the end, the nun finally found me and had me pressed against the glass with her tongue down my throat. I think it was wet and artistic.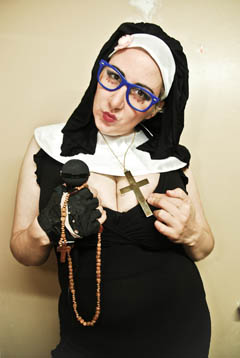 Massive party = massive success, now top me up with some moonshine Daddy, cause I'm ready to do it all over again.
Join AGO NEXT already!
http://www.ago.net/next