Hi, hello, welcome! This is "21 Questions With…", a new ongoing series where we get to know the leaders and changemakers in Canadian Film & TV on a more personal level, while also spotlighting the work they do. This week we're heading to LA to visit award-winning writer and filmmaker Molly McGlynn.
Molly wowed audiences and critics alike with her striking 2017 feature film Mary Goes Round, about a young woman struggling with alcohol-use disorder (yeah, it resonated deeply). Since then, Molly has been in hot demand for both TV writing and directing. Her credits include the International Emmy-nominated short form series How To Buy a Baby, Workin' Moms, Little Dog, Bad Blood, Speechless, Grownish, and Bless This Mess.
She is currently in development on her second feature film Bloody Hell, as well as the television series Penny Cuts Her Bangs with FX. Curious to get to know the woman behind the work, we asked Molly a fun mix of arbitrary questions, and we very much enjoyed her responses.
Please share something from your recent search history and explain in four words why you initiated the search.
Don Johnson. Directing Him Next Week.
List three things on your bedside table.
Lavender oil, humidifier, probably a dried up contact lens.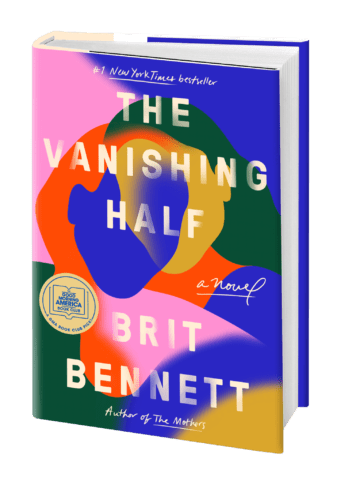 What have you recently read and can't stop thinking about?
The Vanishing Half by Brit Bennett has really stuck with me for months. Also, Untamed by Glennon Doyle.
What childhood toy do you still own?
I've moved so many times and no family home, but I have a chest in my sister's garage in Toronto with a pretty loved up, dirty polar bear in a rainbow t-shirt.
Do you recall the first song you slow-danced to?
Probably "Too Close" by Next.
What does breakfast normally look like?
If I'm good, oatmeal with berries and almonds but if not I'm eating ricotta toast that I got delivered from this place in LA called Sqirl. So good it doesn't even need all the letters.
What inanimate objects have brought you comfort during the pandemic?
Manitobah Mukluk slippers, Nespresso Machine, a Laura Dawe drawing.
What posters hung on the wall of your teenage bedroom?
Leo DiCaprio and many Mona Lisas…I was obsessed with that painting until I saw it in real life and it disappointed me greatly.
Tell us about a subject that you want to explore more deeply.
My reactivity to what I perceive to be an injustice. It gets in the way of progress.
What skill would you love to have?
I would love to sing and be able to do a push up. At the same time.
Please share a place you think about often and in one sentence explain why.
Rosses Point, Ireland. It's a spiritual home for my family.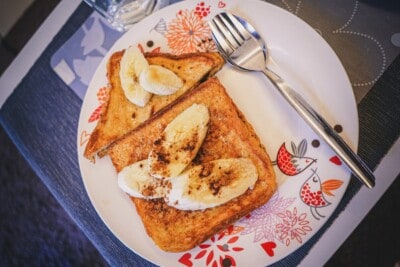 What does comfort food look like to you?
A bowl of cereal, French toast, cacio e pepe pasta!
Which song could you listen to 16 times in a row?
Sébastien Tellier – "La Ritournelle".
What film did you watch in your childhood that left a deep impact?
I had nightmares into my teens about the bad guys in Home Alone. Also, Grease and Dirty Dancing. I was like IS THIS WHAT LOVE IS!? If it's not love, it's sex.
What show or film have you watched lately that you can't stop thinking about?
Do you have any hidden talents?
I can flip my tongue in an upside down "U".
What has calmed you in the past year?
I hate it, but learning some very basic breathwork techniques has helped me. I am very lucky to have a great therapist. And antidepressants.
Who inspires you on social media?
Chelsea Devantez has made an incredible podcast called Celebrity Book Club that is deeply funny, thought provoking and poignant. She does summaries on her Instagram stories and it is BRILLIANT. Chelsea deserves all of the things for her brains and ingenuity.
What's a cherished item in your closet right now that you feel good wearing?
A pink velvet Rachel Antonoff jumpsuit. Always a jumpsuit.
What do you most want to do when the era of social distancing is behind us?
I want to be stuck to a subway seat in NYC on a steaming hot July day while some guy spills a bit of his burrito sauce on my head while on my way to see a play with a friend who I will hug with all my might upon seeing her. And then, we will go to a CLUB (lol) and dance all night to Robyn and Genuwine until 4am.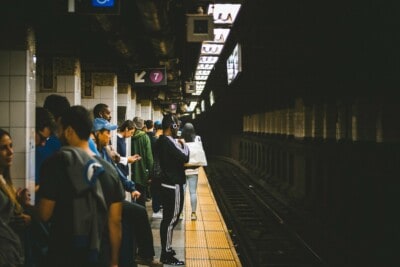 What nonprofit would you like to give a shoutout to?
Made In Her Image.They are a non-profit movement striving towards social equity in the film, media and entertainment industry for girls & women of colour.
Follow Molly on IG at: @MollyMaryMcGlynn.