Aki Takabatake is the founder of Momo Films, a boutique distribution company with a mission to bring great Japanese cinema to Canadian audiences, and create international opportunities for Japanese filmmakers. With streaming giants playing a larger role in production and the future of theatres in peril, it's encouraging to see a small independent film distribution company burst onto the scene—a move that undoubtedly requires passion and guts.
Momo Films made waves this past fall when it released Emma Kawawada's My Small Land, a tender coming-of-age film about a 17-year-old Kurdish girl who left her homeland as a child to be raised by a Japanese family. The film was lauded for how it thoughtfully addressed the theme of belonging, a complex issue for so many immigrants in Japan (and everywhere). Recently, Momo introduced Canadian audiences to the animated cult classics Nova Seed and Empress of Darkness, and next month they're excited to release a stunning remastered version of Ramayana: The Legend of Prince Rana to both Toronto and Vancouver. In a short time, Momo Films has established itself as a distribution company committed to showcasing a diverse range of Japanese films.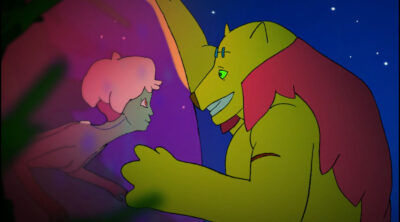 "I think the majority of Canadians still don't know much about Japanese cinema. With Momo Films, I want to broaden the market for Japanese films in Canada," says Takabatake, whose vast and diversified experience includes being a seasoned film buyer at Tokyo-based SPO Entertainment, a key person in the growth of the Toronto Japanese Film Festival, and a programmer at TIFF.
While the audience is niche, Takabatake is confident that Canadians are hungry to experience more Japanese culture. Currently, the Japanese Canadian Cultural Centre attracts over 200,000 visitors annually, and TIFF's Pop Japan series (which runs until June 27th) has been one of its most successful events to date.
We caught up with Takabatake to learn more about her love for Japanese films, and the potential for a thriving Japanese-Canadian film market.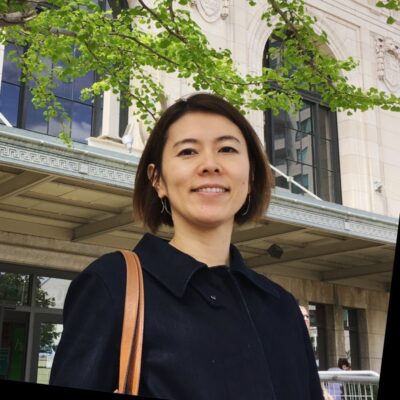 What was the first Japanese film you fell in love with and why did it have such an impact?
When I was in elementary school, we were introduced to Nausicaa. I immediately fell in love with Miyaszaki's animations. When I was a film student at UBC, I volunteered at Vancouver The Cinematheque and watched many classic films by directors like Kurosawa, Ozu, and Imamura.
How would you describe the Japanese film industry right now, as opposed to a decade ago?
It is hard to say. It feels like it has not really changed compared to 10 years ago but definitely changed compared to the early 2000s. At that time, there were many independent cinemas which showed cool indie and foreign films. They were called "mini theatres" and they were very popular. A lot of young people were going to those "mini theatres". However, many have since closed. Japan is an aging society so elderly people have more money and time and they actually go see some classic films and foreign films.
In terms of directors, there are several talented young filmmakers making waves, such as Ryusuke Hamaguchi, Kei Ishikawa, Koji Fukada, Miwa Nishikawa etc. I feel like generations are directors like Hirokazu Korea, Kiyoshi Kurosawa, Naomi Kawase, Shion Sono, and Takashi Miike.
When it comes to launching Momo Films, what is giving you the most pleasure and fulfillment right now?
When I can see the audiences enjoying our films, that makes me happy. Distribution aside, I also work for festivals, sales, production or casting if the project is released to Japan. I'm excited to see more chances for Japanese content to grow in Canada, and happy to be the bridge between the two countries.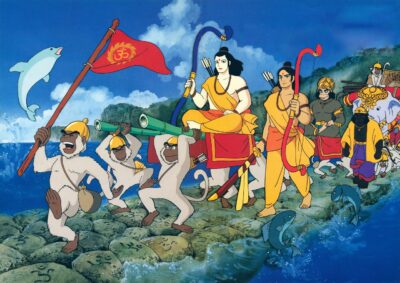 The Toronto Japanese Film Festival (TJFF) runs between June 8th – 22nd and will feature 22 Japanese films with English subtitles. Momo Films' The Zen Diary and Ramayana – The Legend of Prince Rama will screen on June 18th. More details here.