This June 21st, explore and learn from incredible events, art exhibitions, virtual performances and more that celebrate the rich diversity within Indigenous history and culture (which dates back 10,000+ years…long before white colonists arrived here).
Here are a few ways to get involved…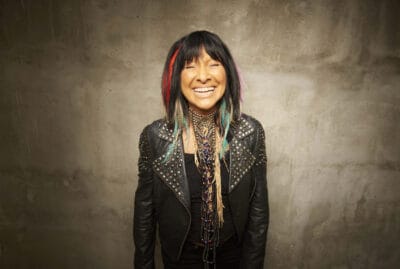 This event is the nation's largest event in recognition of National Indigenous Peoples Day. APTN Indigenous Day Live brings together both established and emerging Indigenous artists and from coast-to-coast-to-coast: musicians, singers, dancers, choreographers, composers, fashion designers, writers, lighting designers and visual artists, weaving a vibrant story that binds us.
This live event will be available for free from June 20th at 8 PM to June 22 at 8 PM. After that, the broadcast will become available with an APTN lumi subscription.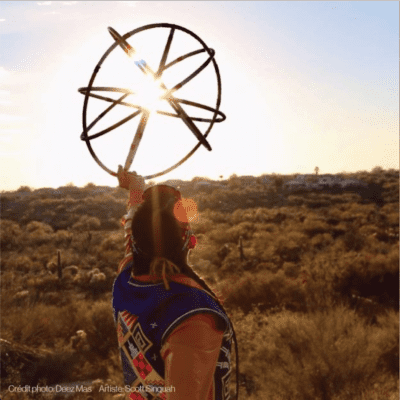 Indigneous Music at Pop Montreal's Park Concert!
On June 21st, as part of the annual Pop Montreal festival, enjoy a phenomenal lineup of Indigenous artists including Buffalo Hat Singers, Scott Sinquah, Shauit, Geronimo Inutiq, Moe Clark, Corey Diab, and Jeremy Dutcher. This event is in collaboration with Resilience Montreal, the Native Women's Shelter of Montreal and the Ville Marie borough.
Book a ticket now to go in person (masks mandatory) or enjoy the Facebook live version!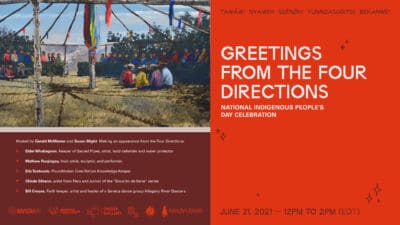 Performances via OCAD University's Onsite Gallery
OCAD University, Wapatah Centre for Indigenous Visual Knowledge, Indigenous Visual Culture Program have come together to celebrate National Indigenous People's Day on Monday June 21, 2021, from 12:00pm to 2:00pm (EDT)! This exciting virtual celebration will feature a series of live and pre-recorded greetings, songs, and knowledge exchanges. With performances from guests in all four corners of the country including; hosts Gerald McMaster and Susan Blight, Elder Whabagoon, Bill Crouse, Faith keeper, Allegany River Dancers, Olinda Silvano, Eric Tootoosis and Mathew Nuqingaq.
Watch this special collection of speakers and performances on OCAD's Youtube this Monday!
Meet Indigenous-Owned Small Business Owners at TikTok event hosted by Chelazon Leroux
TikTok has created an area to celebrate Indigenous creators, storytellers, activists and educators. It's been running all month, but on the 21st at 2pm PT/5pm ET, TikTocker @chelazonleroux will be co-hosting a TikTok LIVE to discuss and highlight Indigenous-owned small businesses. Join to meet and learn more about fashion designer @lesley_hampton, @4generationscreations and @cheekbonebeauty!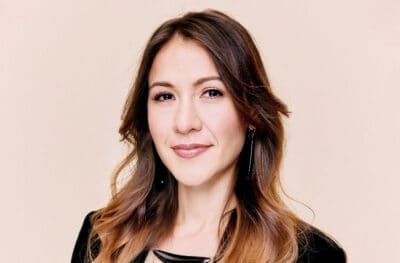 Indigenous Film Talk at TIFF
Join Elle-Máijá Tailfeathers (The Body Remembers When The World Broke Open) along with filmmaker/curator Adam Piron and imagineNATIVE's Artistic Director, Niki Little, for a conversation about contemporary Indigenous cinema. Watch for free on TIFF's Facebook, Twitter, and YouTube.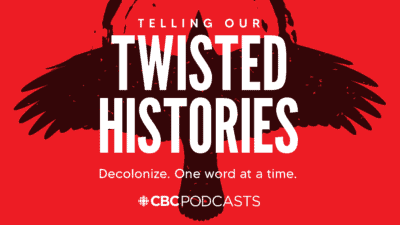 Listen to new podcast Twisted Histories
This new 11-episode podcast series hosted by Kaniehti:io Horn (Letterkenny, Ghost BFF) reclaims Indigenous history by exploring 11 words whose meanings have been twisted by centuries of colonization. "As Indigenous people, we are used to our stories getting a little twisted. This podcast is all about exploring some of these words, with humour and truth, so that we all better understand how they impact us to this day," says Kaniehti:io.
Listen to conversations with more than 70 people from 15 Indigenous communities whose lands now make up Quebec, New Brunswick and Labrador. We promise you will learn so much.