It's time to stock up on your favourite microwavable popcorn, contemplate hot chocolate toppings, and force your uninterested peers to get into the spooky spirit. Netflix is rolling out scary-as-hell movies every Wednesday from now until Oct 27 for all you Halloween freaks who are already blasting Monster Mash and working on your costume.
Here are some upcoming scares to look forward to: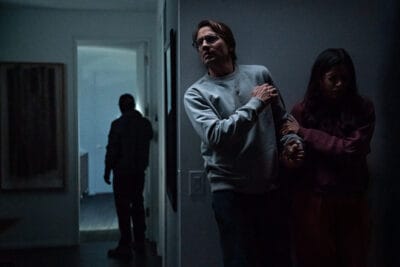 Intrusion – September 22
When a husband (Logan Marshall-Green) and wife (Freida Pinto) move to a small town, a home invasion leaves them traumatized and suspicious that those around them might not be who they seem. A sprawling house in the middle of nowhere is a common but effective theme in horror movies, and we've been huge fans of Freida Pinto since she won our hearts in Slumdog Millionaire.
No One Gets Out Alive – September 29
Based on the horror novel of the same title by Adam Nevill, this one looks downright terrifying. The story follows Ambar, an immigrant who's searching for the American dream, but finds herself stuck in a nightmare she cannot escape when forced to take a room in a boarding house. Horror has always been a great tool to present societal evils and No One Gets Out Alive does just that, tackling issues from immigration to housing. When eerie noises and blood-curdling visions are not the most disturbing aspects of a horror story, you know you're in for something impactful.
There's Someone Inside Your House – October 6
Makani Young (Sydney Park) has just moved to Nebraska to finish high school when a maniacal killer intent on exposing the darkest secrets of her classmates makes an appearance. Makani and her friends must figure out who the killer is before becoming victims themselves. I got major Scream vibes from watching the trailer for There's Someone Inside Your House and I'm excited. I've missed watching a fun campy teen slasher. I find the genre comforting because it doesn't take itself too seriously, doesn't freak you out to the degree that you lose sleep, but does give you roller-coaster-like thrills.
Fever Dream – October 13
Fever Dream, based on the book of the same title by Samanta Shweblin is a haunting story of family bonds, disturbing secrets, and an invisible threat. The book was lauded for its original and immersive writing style that mimicked the dazed quality of fever dreams. If the movie manages to do the same or heighten the sensation, it's going to be a fascinating experience.
Night Teeth – October 20
We all have that one friend who revisited Vampire Diaries or watched it for the first time during the pandemic. I don't quite understand the "why" behind it but I'm not complaining because I'm that friend. Vampire content has been my guilty pleasure for as long as I can remember, second only to shark attack films. Instead of a damsel in distress who has to choose between two ridiculously good-looking blood-suckers, Night Teeth has a refreshing take. While moonlighting as a chauffeur, a college student picks up two mysterious women for a night of party-hopping across LA but his life is in danger when he uncovers their bloodthirsty intentions. Women vampire duo! It's about time. If you love a good vampire movie as much as I do, this is something to look forward to.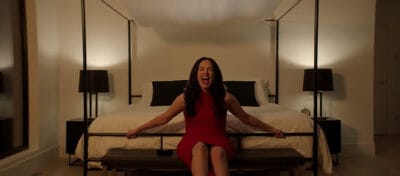 Hypnotic – October 27
Hypnotic, as the name hints, is about hypnotherapy sessions gone wrong. A woman seeking self-improvement turns to a renowned hypnotist for help, but after a few intense sessions, discovers that there are unexpected and harmful consequences. A troubling premise that has definitely piqued my curiosity.
Psychological slow-burns, fast-paced slashers, intriguing mysteries…it's a delicious mix. Whether you're looking forward to movies you can enjoy with friends or view alone in terrifying silence, there's something for everyone.