Here are the titles arriving to Netflix this month that we're most excited about. It took way too long to arrive at this point in time, but it is nice to see so many complicated and fierce women in starring roles. We enjoyed assembling this list of new releases.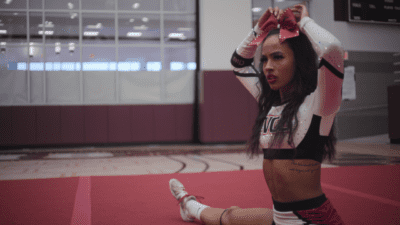 Cheer Season 2: January 12
Series, Documentary, Reality Programming
Directed by Greg Whiteley, the Emmy-winning breakout sensation is back and the stakes have never been higher. As Navarro defends its championship crown against a slew of challenges, including their fiercest rivals at Trinity Valley Community College, unexpected events threaten the camaraderie of the team and the season itself.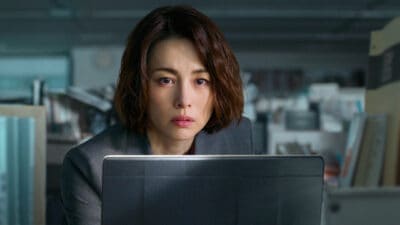 The Journalist: January 13
Series, Drama, Thriller
An adaptation of the 2019 hit theatrical feature film of the same name, The Journalist, directed by Michihito Fuji (who also directed the movie) proved buzzworthy for its confrontation of Japanese political crimes and scandals of recent years. With its shocking tackling of societal taboos, thrilling developments, and stylish visuals, the film won awards in three major categories at the 43rd Japan Academy Awards, including Best Picture of the Year, as well as many other film awards. In this new series, The Journalist stars Ryoko Yonekura (Doctor X, Legal V) playing the protagonist Anna Matsuda, a Toto Newspaper reporter known as the 'maverick of news media,' who strives to expose issues in modern Japanese society.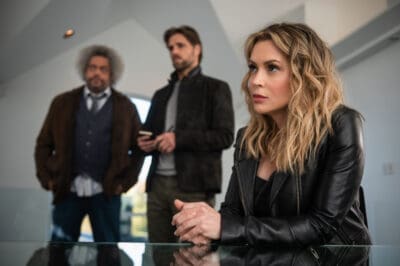 Brazen: January 13
Film, Thriller, Mystery
Based on the novel Brazen Virtue by Nora Roberts, the film follows prominent mystery writer and crime expert, Grace (Alyssa Milano), who hurries back to her family home in Washington, D.C. because her estranged sister summons her. When her sister is killed and her double life as a webcam performer is revealed, Grace ignores the warnings of cool-headed detective Ed (Sam Page) and gets involved in the case. Shot in Vancouver and directed by Canadian veteran director Monika Mitchell (Virgin River), we're excited to dive into this new thriller.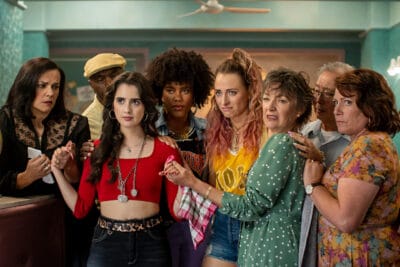 The Royal Treatment: January 20
Film, Romance, Comedy
Isabella runs her own salon and isn't afraid to speak her mind, while Prince Thomas runs his own country and is about to marry for duty rather than love. When Izzy and her fellow stylists get the opportunity of a lifetime to do the hair for the royal wedding, she and Prince Thomas learn that taking control of their own destiny requires following their hearts. When sparks between them fly, will love — or duty — prevail?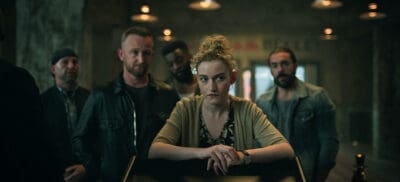 Ozark Season 4: January 21
Series, Thriller, Drama
The Byrde family is back for Season 4 of Ozark. A favourite that helped us get through those early weeks of the pandemic, this new season will be released in two parts consisting of 7 episodes each with part 1 releasing on Netflix on January 21. The bingeable thriller series follows the Byrde family's journey from their normal, suburban Chicago life to their dangerous criminal enterprise in the Ozarks, Missouri while exploring capitalism, family dynamics, and survival through the eyes of (anything but) ordinary Americans.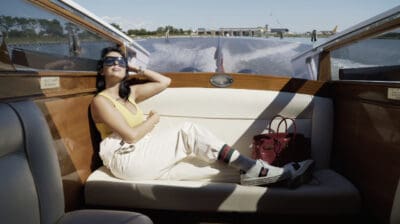 I Am Georgina: January 27
Series, Reality Programming
Georgina Rodríguez, with more than 28 million followers on Instagram, is, among many other things, a model, mother, influencer, businesswoman, dancer and Cristiano Ronaldo's partner.
Soy Georgina is an emotional and in-depth portrait of the woman behind the covers, the photos, the stories and the big headlines. Soy Georgina will reveal all aspects of her life, from the most public and well-known to the most personal ones. We will experience her day-to-day life with her, her motherhood, her relationship, her travels, her parties… We will get to know who Georgina Rodríguez really is.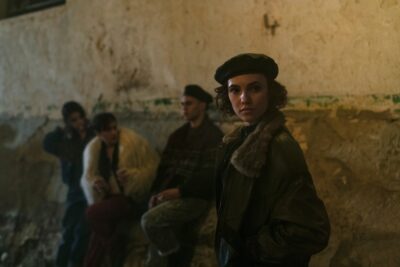 In From The Cold: January 28
Series, Thriller, Sci-Fi, Action
During a European vacation with her daughter, an American single mom's life is turned upside down when the CIA forces her to confront her long-buried past as a Russian spy who was also the product of a highly classified KGB experiment granting her special abilities. After a mysterious string of manic and murderous incidents suggests someone with her exact abilities is targeting innocent people, Jenny (Margarita Levieva) is forced out of hiding to stop this villain or risk losing the family and new life she has built.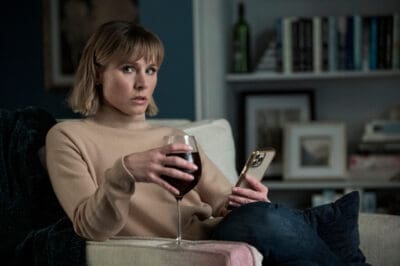 The Woman in the House Across the Street from the Girl in the Window: January 28
Series, Mystery, Comedy
For heartbroken Anna (Kristen Bell), every day is the same. She sits with her wine, staring out the window, watching life go by without her. But when a handsome neighbour (Tom Riley) and his adorable daughter (Samsara Yett) move in across the street, Anna starts to see a light at the end of the tunnel. That is until she witnesses a gruesome murder… Or did she?
From creators Rachel Ramras, Hugh Davidson and Larry Dorf, The Woman in the House Across the Street from the Girl in the Window is a darkly comedic, wine-soaked, satirical slant on the psychological thriller that will have you guessing who, what, where, why and how in the hell?! until the very end.