Here are the titles arriving to Netflix this month that we're most excited about.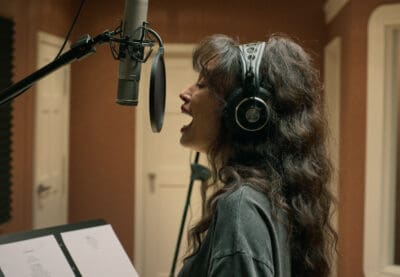 Selena
Genre: Series, Drama
If You Liked: Tiny Pretty Things, Firefly Lane, Ginny & Georgia
Before she became the Queen of Tejano Music, Selena Quintanilla was a young girl from Texas with big dreams and an even bigger voice. Selena: The Series explores her journey from singing small gigs to becoming the most successful female Latin artist of all time — and the years of hard work and sacrifice the Quintanilla family navigated together. May 4.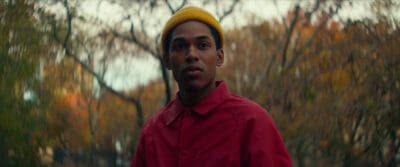 Monster
Genre: Film, Drama
If You liked: Concrete Cowboy, Moonlight, 13th, The Trial of the Chicago Seven, Westworld
Monster tells the story of Steve Harmon (Kelvin Harrison, Jr.) a seventeen-year-old honour student whose world comes crashing down around him when he is charged with felony murder. The film follows his dramatic journey from a smart, likeable film student from Harlem attending an elite high school through a complex legal battle that could leave him spending the rest of his life in prison. May 7.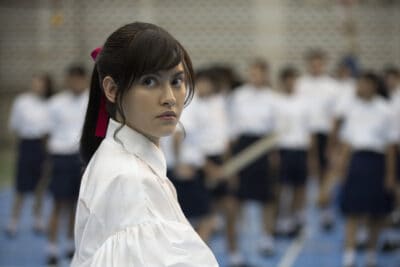 Girl from Nowhere
Genre: Thriller, Mystery, Drama
If You Liked: Gossip Girl, Sleepless Society: Insomnia, Detention
Nanno is mysterious and clever and when she transfers to different schools, she exposes the lies and misdeeds of the students and faculty at every turn. The girls Nanno encounters often want to try to destroy her, but she always has the upper hand. When a student with a girlfriend gets mistakenly linked to Nanno, he becomes a social media sensation and things begin to unravel. May 7.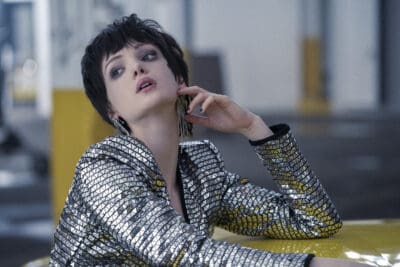 Jupiter's Legacy
Genre: Series, Sci-Fi, Adventure
If You Liked: Shadow and Bone, Heroes
After nearly a century of keeping humankind safe, the world's first generation of superheroes must look to their children to continue the legacy. But tensions rise as the young superheroes, hungry to prove their worth, struggle to live up to their parents' legendary public reputations — and exacting personal standards. Based on the graphic novels by Mark Millar and Frank Quitely, Jupiter's Legacy is an epic superhero drama that spans decades and navigates the complex dynamics of family, power, and loyalty. Shot in Toronto with loads of local talent. May 7.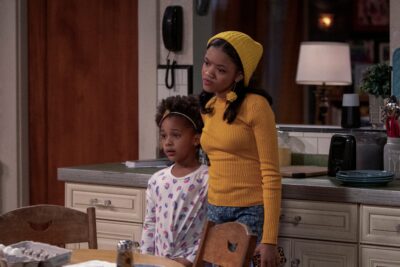 The Upshaws
Genre: Series, Comedy
If You Liked: Wanda Sykes: Not Normal, South Side, Breeders
Bennie Upshaw (Mike Epps), the head of a Black working class family in Indianapolis, is a charming, well-intentioned mechanic and lifelong mess just trying his best to step up and care for his family — wife Regina (Kim Fields), their two young daughters (Khali Daniya-Renee Spraggins, Journey Christine) and firstborn son (Jermelle Simon), the teenage son (Diamond Lyons) he fathered with another woman (Gabrielle Dennis) — and tolerate his sardonic sister-in-law (Wanda Sykes), all without a blueprint for success. But the Upshaws are determined to make it work, and make it to the next level, together. May 12.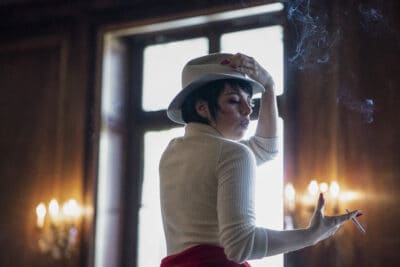 Halston
Genre: Series, Drama
If You Liked: Studio 54, The Deuce, American Gangster, Factory Girl
The limited series Halston follows the legendary fashion designer (Ewan McGregor), as he leverages his single, invented name into a worldwide fashion empire that's synonymous with luxury, sex, status and fame, literally defining the era he lives in, 1970's and '80's New York — until a hostile takeover forces him to battle for control of his most precious asset… the name Halston itself. May 14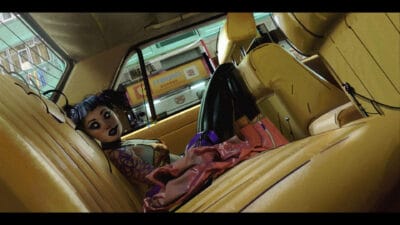 Love, Death & Robots
Genre: Thriller, Sci-Fi, Horror, Adventure
If you liked: Deadpool, Bombay Rose, I Lost My Body, The Girl with the Dragon Tattoo
Love, Death & Robots is a blast of the future with its roots deep in the past. Show creator Tim Miller teamed up with director David Fincher after years of wanting to make adult animated features and short films at his animation house Blur Studio. When his directorial debut Deadpool hit big, they saw their opportunity and the anthology series found a natural home at Netflix. "We couldn't have been happier at the response to the show," recalls Miller, of the excitement around season one and the appetite for more. "It was exactly the kind of passionate reception from animation fans David and I hoped for, but for many long years had been told wouldn't happen." For season two Miller was joined by Jennifer Yuh Nelson as Supervising Director. The Oscar-nominated director has vast animation experience – having worked in the industry for years and helmed Kung Fu Panda 2 and 3. Together they sought talented and diverse animation directors from around the world, for a blend of styles and stories ranging from violent comedy to existential philosophy. May 15.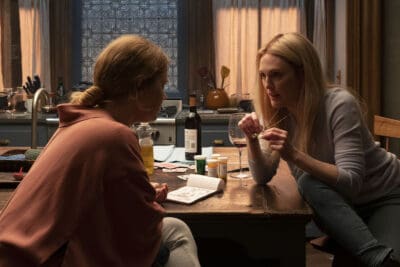 The Woman in the Window
Genre: Film, Drama, Thriller
If You Liked: The Girl on a Train, Nocturnal Animals, A Single Man
Confined by her agoraphobia, Anna Fox finds herself keeping tabs on the new family across the street through the windows of her NYC home. After witnessing a brutal crime, secrets begin to unravel and nothing and no one are what they seem. Based on the gripping, best-selling novel adapted by Tracy Letts, shocking secrets are revealed and nothing and no one are what they seem in this suspenseful psychological thriller starring Amy Adams, Gary Oldman, Anthony Mackie, Fred Hechinger, Wyatt Russell, Brian Tyree Henry, Tracy Letts, Jennifer Jason Leigh, and Julianne Moore. (We will watch anything with Amy Adams and Julianne Moore!) May 14.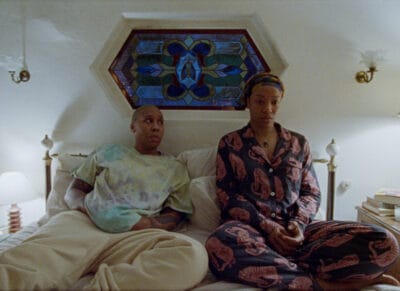 Master of None
Genre: Series, Comedy, Drama
If You Liked: Queen & Slim, Arrested Development, Fleabag
The Emmy Award-winning Master of None returns with a new season that chronicles the relationship of Denise (Emmy Award winner Lena Waithe) and her partner Alicia (BAFTA winner Naomi Ackie). Directed by series co-creator and Emmy winner Aziz Ansari, and scripted by Ansari and Waithe, this new season is a modern love story that intimately illustrates the ups and downs of marriage, struggles with fertility, and personal growth both together and apart. Fleeting romantic highs meet crushing personal losses while existential questions of love and living are raised. May 23.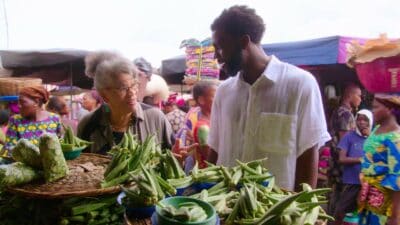 High On The Hog: How African Cuisine Transformed America
Genre: Series, Documentary, Cooking
If You Liked: Anthony Bourdain: Parts Unknown, Street Food, Nadiya's Time To Eat, Midnight Diner
In the moving four-part docu-series High on the Hog: How African American Cuisine Transformed America, food writer Stephen Satterfield embarks on a vibrant and powerful culinary journey alongside chefs, historians, and activists that celebrates the courage, artistry, and resourcefulness of the African American people. May 26.
WOW. Lots to choose from, and these are just our top picks! Head to Netflix to see the full lineup for May.