Here are the titles arriving to Netflix this month that we're most excited about.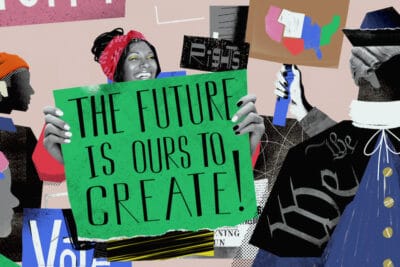 We The People
Genre: Musical, Series, Kids
If You Liked: Knock Down The House, RBG
Combining music and animation to educate a new generation of young Americans about the power of the people, We the People is a series of 10 animated music videos that covers a range of basic U.S. civics lessons in not-so-basic ways. Set to original songs performed by artists such as H.E.R., Janelle Monáe, Brandi Carlile, Lin-Manuel Miranda, Adam Lambert, Cordae, Bebe Rexha, KYLE, Andra Day, and poet Amanda Gorman, with a groundbreaking mix of animated styles — each episode of We the People is an exuberant call to action for everyone to rethink civics as a living, breathing thing and to reframe their understanding of what government and citizenship mean in a modern world. Amazing. July 4th.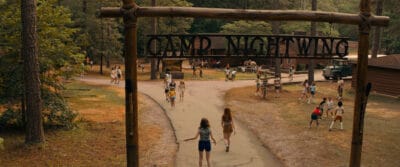 Fear Street
Genre: Horror, Film, Trilogy
If You Liked: Goosebumps, Stranger Things
In 1994, a group of teenagers discover the terrifying events that have haunted their town for generations may all be connected — and they may be the next targets. Based on R.L. Stine's best-selling horror series, Fear Street follows Shadyside's sinister history through a nightmare 300 years in the making.
Part 1: A circle of teenage friends accidentally encounter the ancient evil responsible for a series of brutal murders that have plagued their town for over 300 years. July 2.
Part 2: Shadyside, 1978. School's out for summer and the activities at Camp Nightwing are about to begin. But when another Shadysider is possessed with the urge to kill, the fun in the sun becomes a gruesome fight for survival. July 9.
Part 3: The origins of Sarah Fier's curse are finally revealed as history comes full circle on a night that changes the lives of Shadysiders forever. July 16.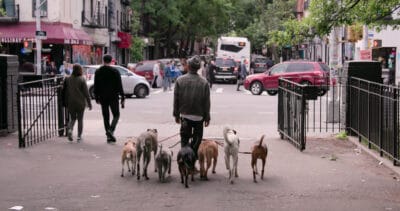 Dogs Season 2
Genre: Series, Documentary
If You Liked: Babies, Penguin Town
Our beloved best friends are back! Dogs returns to explore the powerful bond between humanity and dogs in four new intimate, heartwarming episodes. Whether it's the story of an astronaut, a military contractor, or the handler of a legendary university mascot, Dogs shows us how these beautiful animals occupy the same place in all of our hearts — one reserved not just for pets, but for family. July 7.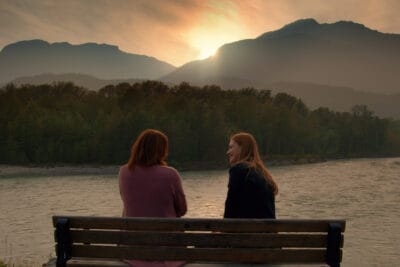 Virgin River Season 3
Genre: Series, Romance, Drama
If You Liked: Outlander, Heartland
In Virgin River season three, we've got even more drama in store for our beloved characters. Highlights include, a funeral, a fire, a divorce, a hurricane and a new romance, in a twist-packed season that'll keep fans on the edge of their seats. July 9.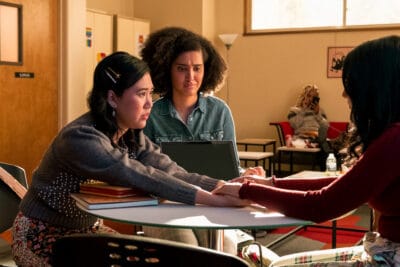 Never Have I Ever – season 2
Genre: Series, Comedy, Romance, Coming-of-age
If You Liked: The Mindy Project, Sex Education, Degrassi
In Season 2 of the coming-of-age comedy Never Have I Ever, Devi (Maitreyi Ramakrishnan) continues to deal with the everyday pressures of high school and drama at home, while also navigating new romantic relationships. Created by Mindy Kaling, Never Have I Ever was an instant hit when it premiered last year, largely due to the talents of Mississauga's Ramakrishnan, who beat out 15,000 in the audition process and catapulted to fame. We can't wait to see Devi stumble through more awkward moments this year. July 15.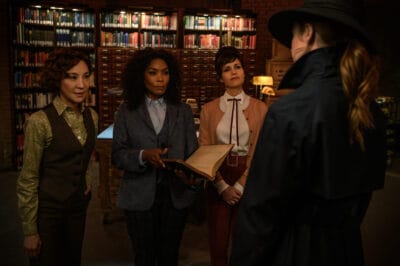 Gunpowder Milkshake
Genre: Action, Film
If you liked: Wonder Woman, The Bletchley Circle, Doctor Who
Sam (Karen Gillan) was only 12 years old when her mother Scarlet (Lena Hadley), an elite assassin, was forced to abandon her. Sam was raised by The Firm, the ruthless crime syndicate her mother worked for. Now, 15 years later, Sam has followed in her mother's footsteps and grown into a fierce hit-woman. She uses her "talents" to clean up The Firm's most dangerous messes. She's as efficient as she is loyal. But when a high-risk job goes wrong, Sam must choose between serving The Firm and protecting the life of an innocent 8-year-old girl – Emily (Chloe Coleman). With a target on her back, Sam has only one chance to survive: Reunite with her mother and her lethal associates, The Librarians (Michelle Yeoh, Angela Bassett and Carla Gugino). These three generations of women must now learn to trust each other, stand up to The Firm and their army of henchmen, and raise hell against those who could take everything from them. July 14.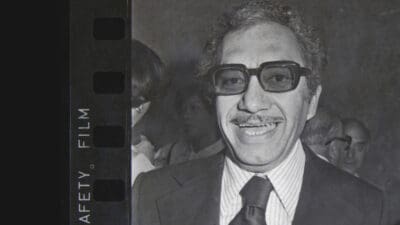 Private Network: Who Killed Manuel Buendía?
Genre: Film, Documentary
If You Liked: Crime Scene: The Vanishing at the Cecil Hotel, Franca: Chaos and Creation, Jeffrey Epstein: Filthy Rich
Who killed Manuel Buendía and why? Directed by Manuel Alcalá (Museo), this documentary presents the life of the investigation journalist Manuel Buendía, who was assassinated in 1984 outside of his office in Mexico City. July 14.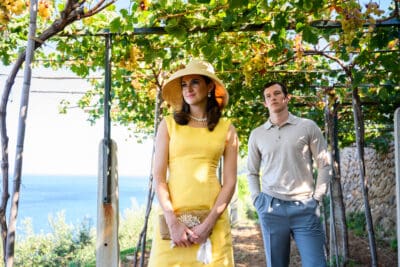 The Last Letter to Your Lover
Genre: Film, Romance
If You Liked: The Fault In Our Stars, Before Sunset
A pair of interwoven stories set in the present and past, The Last Letter From Your Lover follows Ellie Haworth (Felicity Jones), an ambitious journalist who discovers a trove of secret love letters from 1965 and becomes determined to solve the mystery of the forbidden affair at their centre. As she uncovers the story behind Jennifer Stirling (Shailene Woodley), the wife of a wealthy industrialist, and Anthony O'Hare (Callum Turner) the financial journalist assigned to cover him, a love story of Ellie's own begins to unfold with the assistance of an earnest and endearing archivist (Nabhaan Rizwan) who helps her track down more letters. Based on the novel by JoJo Moyes and directed by Augustine Frizzell. July 23.
Which of the above is calling to you the most? Whether you enjoy freaking yourself out with a gory thriller or falling deep into a period romance, these titles promise summer fun and pleasure to look forward to.