OCAD's GradEx exhibition returns this week (May 3-6) with works of more than 900 graduating students on display. Once again, female students are leading the charge in creating impactful art and design pieces that speak to everything from bullshit standards of beauty to the consequences of displacement.
Here's who we'll be keeping an eye on:
Zamila Islam: Pretty Boys: An Exploration of Western Art Conventions – By meshing painting with fashion photography, kitsch and graphic design, Zamila confronts us with depictions that subvert the typical female-as-object-of-male-gaze motif by interposing the image of pretty boy as subject. Jewels and glittery objects engulf and spew out of them, serving to mute these men, as so many women were muted before them.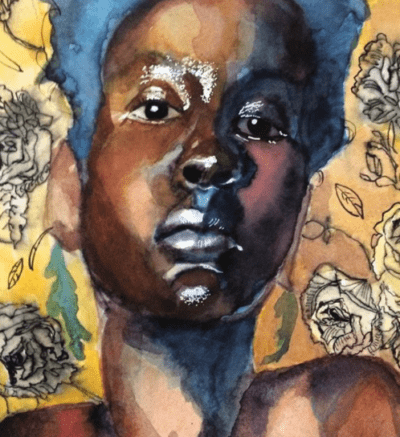 Andria Boyce: Crowns of Discontent – Boyce grew up in Richmond Hill. She is a visual artist who works in watercolour, oil paint, and craft materials like glass beads and cardboard. In Crowns of Discontent, Boyce looks at self-identity, likening our struggles with it to bearing a heavy crown–both beautiful and pain-inducing at once.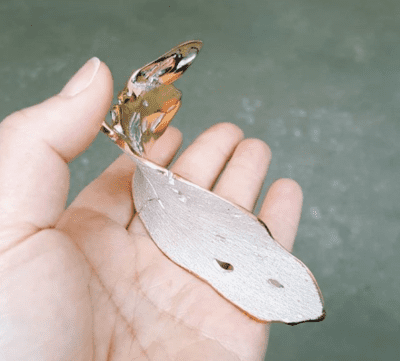 Charlize-Nhung Nguyen Exodus: The Boat and I – By splicing together fragments of memory, sculpture, jewellery, journals, archival information and more, Charlize-Nhung Nguyen explores the notion of displacement as applied to the journey of The Vietnamese Boat People. In so doing, she has developed the concept of "Deep Immersion," which deconstructs her own refugee experience.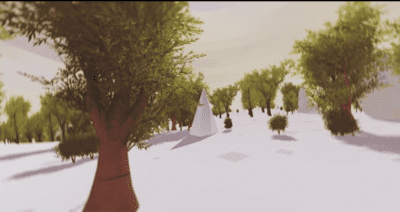 Veronica Ing: Dǎkāi – Drawing from Veronica's personal experience with trauma, this non-linear video game "explores what it means to heal from past hurt." Inspired by the concept of Japanese forest bathing, Dǎkāi takes participants on a timeless journey through their own pasts, serving as a tool to work through past traumas and grow into mental wellness.
GradEx 2018 runs May 3-6 at locations including 100, 113, 49 and 51 McCaul St. Find the complete GradEx schedule here.