The Toronto International Film Festival is almost here! TIFF, as it's affectionately referred to by Torontonians, is the largest public film fest in the world. The scope of TIFF is a major point of pride for our city; however, its magnitude means the programming guide is probably longer than Moby Dick.
Dear reader, we know you are very busy and important; consequently, you may not have time to wade through a detailed description of each motion picture being featured at this year's festival. That's why I did the work for you, because I don't have anything better to do. I am a full-fledged film nerd who's been counting down the days since last year's TIFF in her GCal. For me, TIFF is the cinematic equivalent to the Stanley Cup Finals, but with movie stars, and fewer beards.
For your convenience, this is She Does The City's curated list of sixteen innovative films to catch at this year's TIFF. Our philosophy is to choose fresh films that promise to say something meaningful. After all, TIFF's stated mission is "Transforming the way people see the world through film." In the spirit of transforming our perspectives, we selected the works that do just that. Addressing a diverse range of topics, from plagiarizing husbands and sexy women criminals to creepy kindergarten teachers, these films are sure to expand your horizons.
Oh, and don't forget to rise extra early on September 3 to secure tickets. Passes to individual TIFF screenings can be purchased online or over the phone in the comfort of your own home. If you're the more spontaneous sort, leftover tickets can be procured IRL on the day of a screening; however, be warned, this process involves standing in the world's longest rush lines, so remember to wear flat shoes, bring snacks, and pee before you get there.
Now, sit back, relax, and let She Does The City be your TIFF spirit guide!
Colette (Dir. Wash Westmoreland)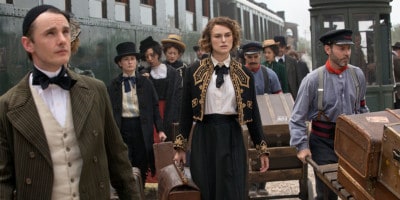 Who's In It: Keira Knightley, Dominic West
What It's About: Most contemporary women know what it's like to have a male colleague take credit for their work. Well, that happened to legendary French writer Colette, too! This bio pic is based on the true story of the eponymous French author whose husband took credit for her debut book, a smash hit that took Paris by storm in the early 1900s. As the film progresses, Colette learns to assert her identity in a sexist world, reclaiming her literary voice and embracing her queer sexuality.
Why We're Talking About It: The old adage goes, "Behind every great man is a great woman." However, it's probably more apt to say, "In front of every great woman stands a mediocre man." Sadly, over a century after Colette was first published, we live in a world where her story is as relevant as it ever was. In short, this is a period piece that makes a point by feeling frighteningly modern. We recommend you take in a screening of Colette, get all fired up, then ask your boss for a raise.
The Hate U Give (Dir. George Tillman Junior)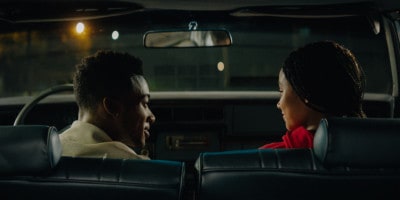 Who's In It: Amanda Stenberg, K.J. Apa, Regina Hall, Issa Rae
What It's About: Based on the bestselling Young Adult novel, The Hate U Give is a coming-of-age story about growing up in a racist, dangerous world. When the teenage Starr Carter witnesses the police shooting of her best friend, Khalil, she turns to activism in a bid to seek justice. Along the way, Starr confronts uncomfortable truths about systemic discrimination in modern America.
Why We're Talking About It: TIFF is privileged to be the venue for this vital film's world premiere. While the topic may no longer receive much coverage in the news, police shootings of African Americans have not stopped. The Hate U Give uses fiction as an important call to action about real-life racism. The fact that a YA novel with a teenage girl as its protagonist serves as the source material for one of this year's most anticipated prestige pictures? Well, that's an added bonus we also love!
The Front Runner (Dir. Jason Reitman)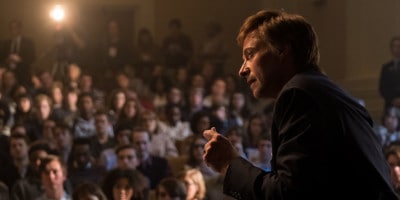 Who's In It: Hugh Jackman, Vera Farmiga
What It's About: Hot off the heels of Tully, Jason Reitman is bringing this darkly comedic Gary Hart bio pic to TIFF. Gary Hart is poised to become the next president of the United States, when news of his extra-marital affair derails his campaign, dashing his chances of winning the democratic nomination.
Why We're Talking About It: The Front Runner depicts the point where political news transformed into what we refer to as "infotainment." Hart's story is a case study in how American politics stopped being about policies and became more about politicians' personalities and pasts. Plus, it stars Vera Farmiga! Who doesn't love Vera Farmiga? She's elegance personified!
First Man (Dir. Damien Chazelle)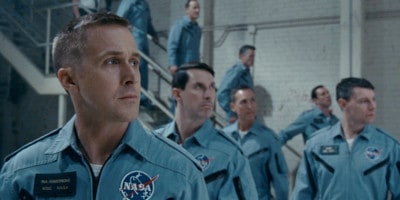 Who's In It: Claire Foy, Ryan Gosling
What It's About: In 2017, La La Land made Damien Chazelle the youngest person ever to win the Oscar for Best Director. (NB. This probably wouldn't have happened had he not been a white male.) Now, Chazelle is back with another film starring Ryan Gosling. In First Man, Gosling portrays Neil Armstrong, the titular astronaut who became the first man to walk on the moon. The film centres around Armstrong's pre-mission training and his marriage to wife Janet Armstrong.
Why We're Talking About It: First Man explores the human cost of the moon landing that dazzled the world. In contrast to many biographical movies, First Man also promises to do justice to the family and friends whose sacrifices allowed Armstrong to become an icon. We're excited to see a major Hollywood movie that acknowledges the important domestic labour of the wife who kept Armstrong's family together as his career—literally—soared.
If Beale Street Could Talk (Dir. Barry Jenkins)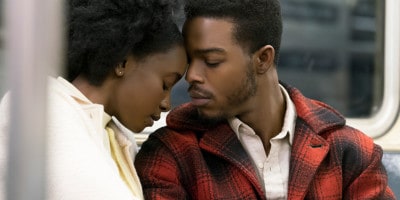 Who's In It: Kiki Layne, Stephan James, Regina King, Dave Franco
What It's About: Based on the James Baldwin novel of the same name, If Beale Street Could Talk is a period piece set in the Harlem of the 1970s. It chronicles the life of a young African-American woman whose fiancé is imprisoned for a crime he did not commit. Determined to free the man she loves, Trish Rivers (Layne) starts a mission to have her future husband exonerated.
Why We're Talking About It: If Beale Street Could Talk is Barry Jenkins' hotly anticipated follow-up to his Academy Award-winning masterpiece, Moonlight. While set in earlier time period than Jenkins' last film, If Beale Street Could Talk explores similar themes to Moonlight, highlighting the racism of America's justice system, coming of age in an African-American community, and the healing power of human connection. This film is sure to be part of the 2019 awards season conversation.
La Chute De L'Empire American (The Fall of the American Empire) (Dir. Denys Arcand)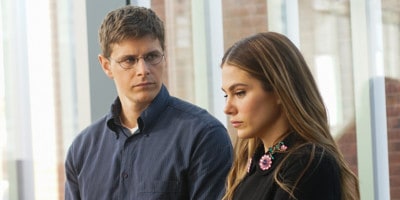 Who's In It: Alexandre Landry
What It's About: Barbarian Invasions director Denys Arcand's new film centres around a thirty-something doctor of philosophy turned truck driver, who finds two bags of cash after an armed robbery. Little does he realize, this discovery will start a sequence of life-changing events.
Why We're Talking About It: This film promises to provide a thoughtful meditation on Late Capitalism. With Arcand's signature flare for the dramatic, La Chute De L'Empire American addresses the grievances of a generation of people who were told education was the key to financial stability, only to have the rug pulled from under them by years of economic stagnation.
Widows (Steve McQueen)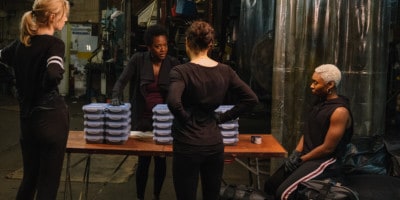 Who's In It: Viola Davis, Elizabeth Debicki, Carrie Coon, Michelle Rodriguez
What It's About: Four very different women are brought together because of a debt left behind from their respective husbands' crimes. Determined to provide for their families, they decide to pull off the heist their men couldn't.
Why We're Talking About It: How many movies are there about morally ambiguous male gangsters who have to pull off one last heist? The answer is basically infinity. That's why it's so exciting to learn about a movie like Widows, where a group of our favourite actresses get to play the tough guys who flout the law. This film sounds like if Steel Magnolias and Martin Scorsese had a baby, and we're here for that!
Beautiful Boy (Dir. Felix Van Groeningen)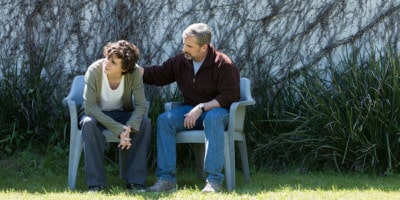 Who's In It: Steve Carell, Timothee Chalamet
What It's About: Beautiful Boy is a film about a young man named Nic (Chalamet), who is living and struggling with drug addiction. The film follows Nic over the course of many years, examining how his illness impacts his own life and the lives of his family members.
Why We're Talking About It: In recent years, the opioids crisis has only intensified. For that reason, it is vital for filmgoers to watch films that represent drug addiction with sensitivity, acknowledging that it is an illness and affirming the humanity of those who live with this condition. It's gratifying to see a hot young actor like Chalamet use his considerable talent to represent a community of people who have long been stigmatized.
Life Itself (Dir. Dan Fogelman)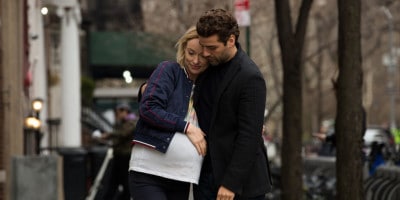 Who's In It: Oscar Isaac, Olivia Wilde
What It's About: Life Itself is a comedy/drama that follows the lives of a madly in love couple played by Wilde and Isaac. The film tracks their trajectory, from their beginnings as a college romance to the birth of their first child. Little do these young people know, their love story will have unexpected reverberations across the world.
Why We're Talking About It: Full of twists, Life Itself is basically a film adaptation of everyone's favourite network show, This Is Us. It even shares the DNA of the hit soap, as both the show and movie bear the signature of producer/director Dan Fogelman. Fogelman has made a career of telling compelling stories about diverse and interesting groups of people, so we're optimistic this film will make us cry (in a good way). Hey, we all need a quality tearjerker sometimes. Achieving catharsis is why the ancient Greeks invented tragedy.
Baby (Dir. Liu Jie)
Who's In It: Yang Mi
What It's About: Born with a rare genetic disorder called VACTERL, Meng was abandoned by her parents in infancy. When grown-up Meng meets a baby with the same illness, she becomes determined to save the child from experiencing the same fate.
Why We're Talking About It: Ableism is too often glossed over, justified, and even normalized. That's why a story like Baby matters so much. The film allows its protagonist to explain what it's like to live with a genetic disorder, and to rail against the unfairness of a world that sees her as lesser because of it. We hope Baby sparks plenty of candid conversations about discrimination against people who are not traditionally healthy.
The Kindergarten Teacher (Dir. Sara Colangelo)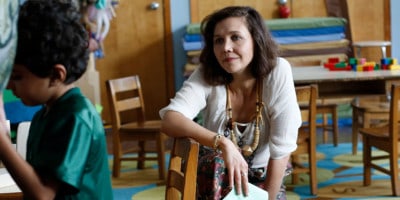 Who's In It: Maggie Gyllenhaal
What It's About: In this psychological thriller, Maggie Gyllenhaal stars as–you guessed it–a kindergarten teacher, but a really creepy one. When educator Lisa Spinelli discovers her young student is a prodigious poet, she develops an obsession. Convinced she alone can shape his budding talent, Lisa begins a terrifying mission to supplant the boy's parents.
Why We're Talking About It: Maggie Gyllenhaal is a master performer. It's great to see an actress receive the opportunity to play against a type, challenging herself to portray every parent's worst nightmare. We're all for giving interesting parts to women in Hollywood, and Lisa Spinelli is nothing if not an interesting character.
MOUTHPIECE (Dir. Patricia Rozema)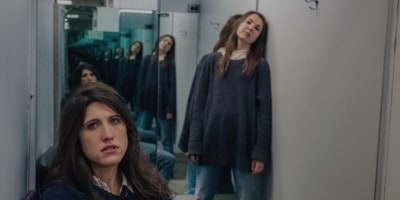 Who's In It: Amy Nostbakken, Norah Sadava
What It's About: A feminist struggles to write a eulogy for the mother who never saw eye to eye with her progressive politics. Based on an award-winning two-woman play of the same name, MOUTHPIECE is simultaneously an examination of ideological, inter-generational and familial conflict. Ultimately, however, MOUTHPIECE is not simply about the beliefs that divide a feminist daughter and her more traditional mother. Instead, the film highlights the common experiences of sexism both women endured, despite their divergent reactions to it.
Why We're Talking About It: As feminists, it can be just as difficult for us to understand the perspectives and experiences of previous generations as it is for them to understand the way we live. Mother/daughter conflict is so compelling, because it's often characterized by a mix of mutual love, concern and profound philosophical differences. It's refreshing to see a play that represents an experience so many of us can relate to. It's also inspiring to see a story about a woman who takes the time to understand the origins of her mother's beliefs and values.
Firecrackers (Dir. Jasmin Mozaffari)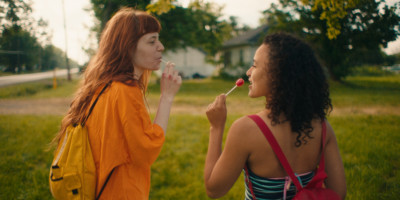 Who's In It: Karena Evans, Michaela Kurimsky
What It's About: Best friends Lou and Chantal have big plans to leave their repressive small town for the bright lights of New York; however, Chantal's territorial ex, Kyle, has other plans. Will the girls successfully execute their escape, or will an abusive ex-boyfriend destroy their dreams?
Why We're Talking About It: Firecrackers is a film about a small town with a big message. It reminds viewers that domestic violence is an enduring problem that affects women all over the world, including sleepy small towns in Canada. Please tell your friends to buy tickets. Let's hope this movie motivates people to donate to and/or volunteer at their local women's shelter.
Wild Rose (Dir. Tom Harper)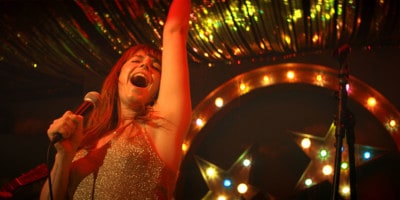 Who's In It: Jessie Buckley, Julie Walters, Sophie Okonedo
What It's About: Starring 2017 TIFF Rising Star Jessie Buckley, Wild Rose is about the dreams that give our lives meaning. It follows the journey of Rose-Lynn Harlan, a single mother and native of Glasgow who dreams of being a country music star. As the film starts, Rose-Lynn has recently been released from prison. When she finds a job as a housekeeper, however, she unexpectedly finds a lucky break in the form of her employer, Susannah (Okonedo). But can this young woman make it all the way to Nashville stardom without losing her loved ones? Ultimately, Wild Rose is a film about passion, resiliency and family.
Why We're Talking About It: The film industry is notoriously classist in the stories it tells, particularly when it comes to stories about women. It's rare to see a film that respects the hopes and dreams of a woman who comes from anything besides a genteel background. We so appreciate how a film like Wild Rose endeavours to tell a story we do not often see on celluloid.
The Lie (Dir. Veena Sud)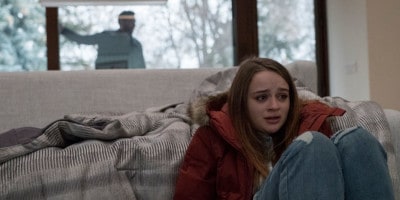 Who's In It: Mireille Enos, Peter Sarsgaard
What It's About: A remake of the 2015 German film Monsters, The Lie is a chilling Canadian thriller. In the fallout of their teenage daughter's lethal mistake, two parents are dragged into a world of tragedy and darkness.
Why We're Talking About It: Are you a fan of thrillers but wish they were just a tad more woke? Does the paternalistic vibe of Liam Neeson movies like Taken offend you? Us, too! That's why a movie like The Lie is so exciting. Veena Sud is a fantastic woman director. Best known for her work on the hit television series The Killing, Sud has turned her attentions to film. There aren't enough feminist-friendly thrillers out there, and we are hopeful that Sud can deliver one.
This Changes Everything (Dir. Tom Donahue)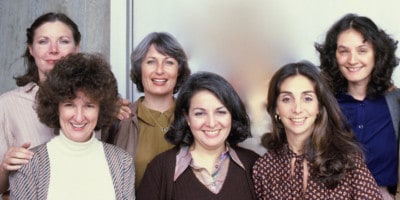 Who's In It: Sandra Oh, Shonda Rhimes, Geena Davis, Meryl Streep
What It's About: The documentary is a meditation on the status of women in Hollywood. Its combination of anecdotal and statistical evidence proves that sexism is alive and well in America's entertainment industry. This Changes Everything also features compelling interviews with Hollywood powerhouses, from Geena Davis to Shonda Rhimes. However, the doc is not without a sense of optimism, taking care to explore solutions for dealing with gender inequality in the entertainment industry.
Why We're Talking About It: In the era of #MeToo, this is exactly the sort of self-reflexive documentary Hollywood should be making. We're happy TIFF is presenting piece of filmmaking that wants to help make Hollywood better the women who call it their workplace.