Baskets have never been this hot.
Brainchild of public relations darling Jessica Glover, Bask-It-Style is celebrity gift-giving with a twist! In an attempt to bring a little normalcy to celebs' grueling TIFF schedules, Bask-It-Style takes the time commitment out of gifting lounges, and instead, creates personalized gift bags filled with oodles of AMAZING goodies which are then delivered to the stars in their hotel rooms! Some of the leading ladies gifted in the past include Megan Fox, Olivia Wilde, Blake Lively, Naomi Watts, Rachel McAdams, and Susan Sarandon.
I recently got a chance to chat with this year's Bask-it-Style partners to learn a little about the items that TIFF's most famous guests will find in their suites. We want them all!
CONAIR CURL SECRET
Watching this curler work is the equivalent of seeing a dozen doves being released from a top hat. It's magical. The Curl Secret device sucks up strands of hair into an enclosed chamber, beeps, and releases a perfect curl each time. There are three settings available and it retails for under $100!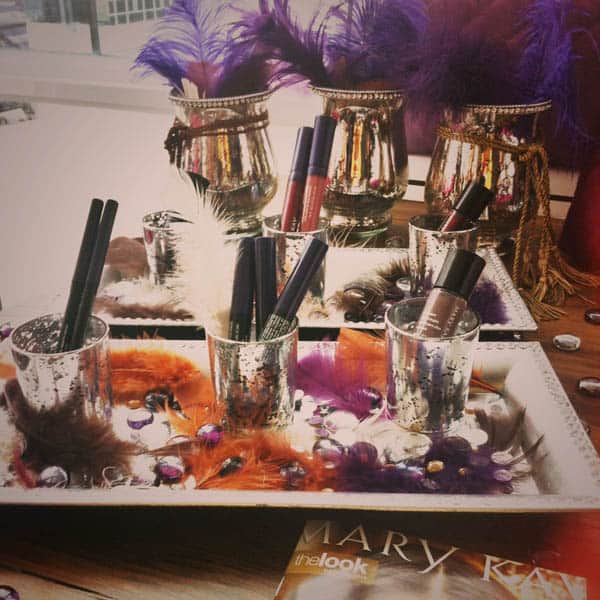 MARY KAY
Mary Kay is back with a vengeance and this season's hottest colours to boot. I had the best time chatting with pro makeup artist Diane Carreiro about MK's latest offerings. The coolest thing I learned was foiling, a technique which Diane achieved by layering a creamy golden kohl eyeliner underneath mineral eye shadow (Peacock Blue). The result was glorious. Super rich and vibrant, and it stayed put!
DIVERSION BOOKS: Outcast by Adrianne Kress
I'm going to put it out there: Adrianne Kress might be a fembot who doesn't need sleep to function. Otherwise, it is completely beyond me how the charismatic young author has this many titles under her belt. Her latest book is called Outcast and tells the story of a small town in the deep south that gets invaded by evil angels. But it isn't until Riley Cover, the book's unlikely heroine, shoots an angel down that things get REALLY interesting…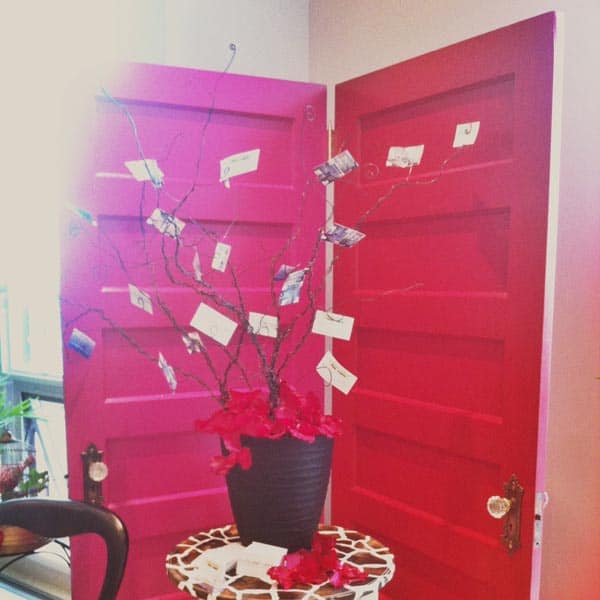 CHIQUE AND UNIQUE HOME STAGING
It didn't hurt that the gifting suite was a gorgeous 6,000+ square foot penthouse, but it was the special touches, and the mix of new and reclaimed accents, that made the space feel warm and inviting. One of my favourite décor ideas was a pair of doors from the Salivation Army that were painted and turned into a rad room divider. Future DIY project? We think so!
ALL BUT GLUTEN
As much as I'm trying to jump on board the gluten-free bandwagon, bleached white flour keeps sucking me back in. It doesn't help that every time I attempt to make a sandwich using gluten-free bread I feel like I'm chewing on cardboard, and not the sexy perforated kind. My dogs don't even eat the crumbs (and they eat dirt, so there's that). However, I was pleasantly surprised when I took a bite of an All But Gluten brownie: moist, chocolaty, and delicious. Next, I sampled the coconut macaroons. How did they fare without having cacao to camouflage the healthy goodness inside? Really good…who knew?
KISS AND BROADWAY NAILS
I've been into these for a while. They're super easy to put on and take off, so if you're feeling frisky, they're a perfect way to give your hands some 'tude without the time commitment or cost of acrylics. What I didn't know was they could be trimmed and filed for the perfect stiletto shape that I've been obsessed with all summer! RAWR!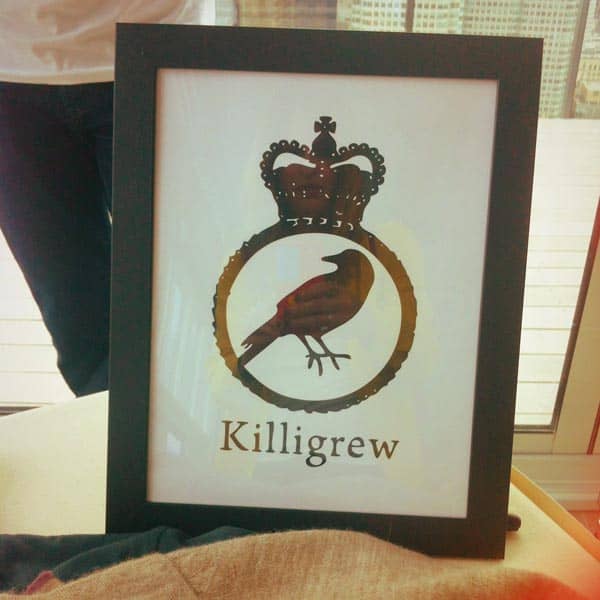 KILLIGREW
There aren't nearly enough great menswear options in Canada, so I was stoked to learn about Killigrew, an on-the-rise label that manufactures men's knitwear and tees made from Peruvian pima cotton (it's like wearing clouds of alpacas). Started by a mother and son duo, Killigrew has a nice range of pieces, from understated polos for dad to super cool graphic tees for boyfriend. I snatched up one of the last remaining XL tees for my guy who's loving the fit and feel so much I think he's still wearing it…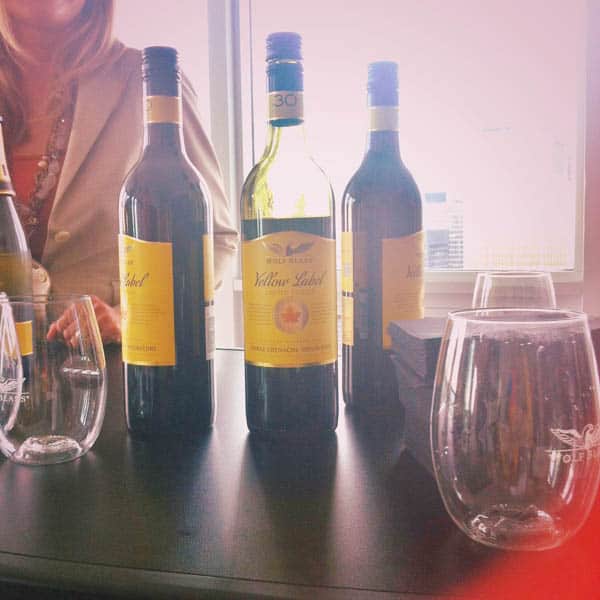 WOLF BLASS
Anytime that I can engage in a little day drinking and call it work is a good day, but this was a super fun and informative experience. The Trend Hunter himself Jeremy Gutshe was on hand to share some of his bottomless research. It turns out that wine is foregoing its pretentiousness for a serious injection of humour. This includes a whole new approach to consumption (wine paint parties) and packaging (boxes of wine that look like designer handbags). What's next?
PENGUIN RANDOM HOUSE CANADA: Kitchen Cures by Peggy Kotsopoulos
I love the concept of the book, and that some of the cures are longstanding family recipes that have been passed down from Kotsopoulos's grandparents. Kitchen Cures is full of recipes, fun facts about nutrition, and easy to understand explanations about bodily functions…as well as my new favourite tip to moisturize lips: "Pop open a vitamin E capsule and apply the oil directly on your lips."
SARAH MULDER JEWELERY
Love it. Can't stop wearing it. I wasn't familiar with Sarah's art or jewelery work before, but after being gifted one of her quartz necklaces (that I'm still wearing), I am going to be following her career and collections VERY CLOSELY. Her aesthetic is very much on trend and her pieces are whimsical and delicate. I want EVERYTHING.
KELLOGG CANADA POPCORN CHIPS
Popcorn: gooooo-oooood! Chips: gooooo-oooood! Popcorn + chips: AMAZING! I ate an entire bag of these in one sitting and I'm not sorry.